5
Mar
2019
Published by Bonnita Calhoun Comments Off on Our New Spectrum Plus Lobby Sign Is Our Most Innovative Yet!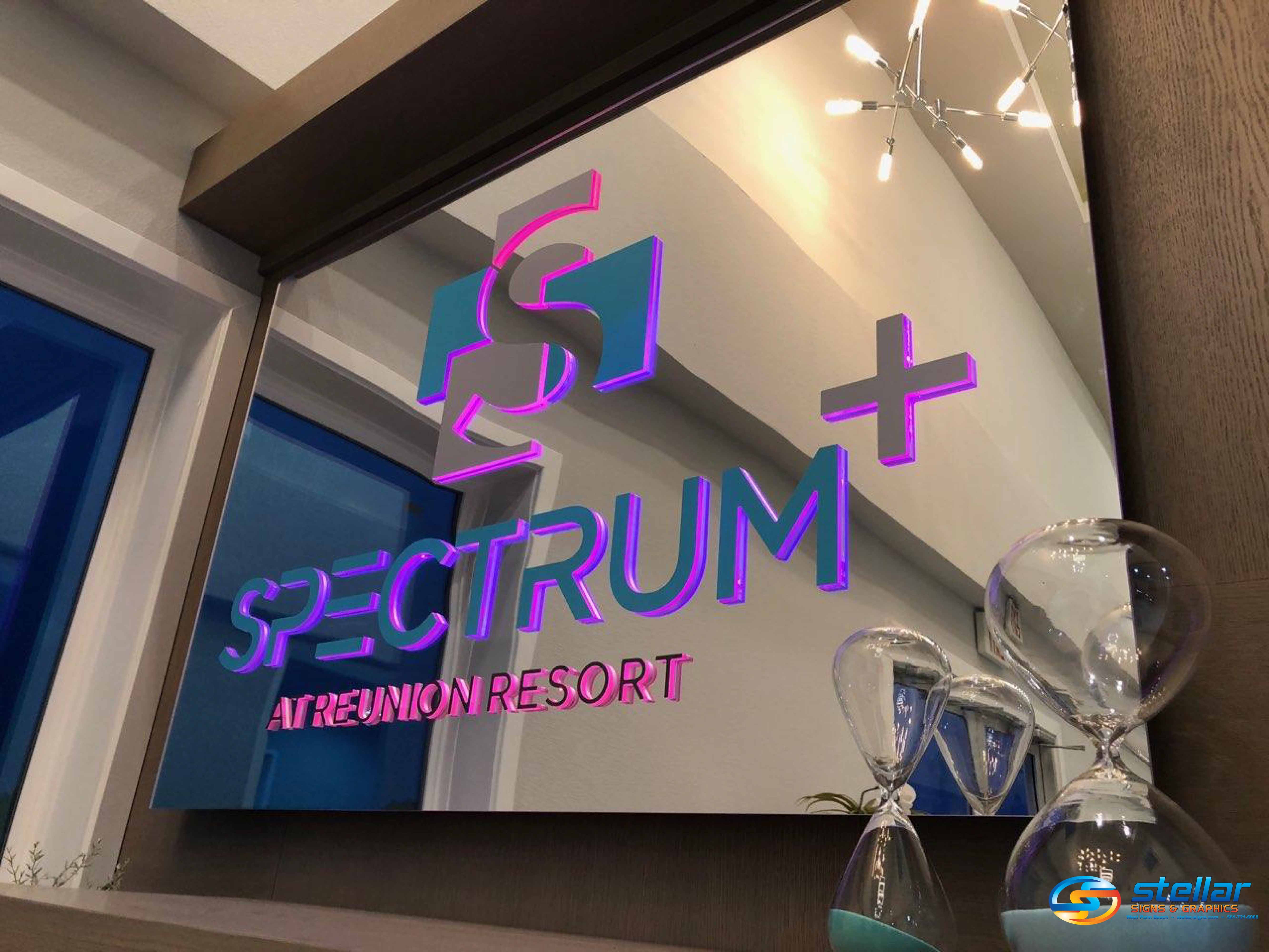 The team of signage experts at Stellar Signs & Graphics loves challenges! We pride ourselves on having long been able to take the specific and unique design ideas of our clients and turn them into realities. As far as we're concerned, the more obscure, original and innovative the concepts we receive, the better! We never back down from a challenge.
We recently completed an amazing lobby sign for Spectrum Plus!
We're super excited to have recently teamed up with Designs By Fardella for one of our most challenging projects yet. Together, we manufactured a futuristic, state-of-the-art lobby sign for Spectrum Plus at Reunion Resort. This amazing sign incorporates a clear acrylic mirror polished face, so it essentially doubles as a mirror, giving it a very sleek and elegant look.
The company's logo is created with flat cut dimensional push-thru letters that are illuminated with LED lights. But here's the best part! The sign utilizes Amazon's Alexa so that it can be commanded to have its lights turn on and off. All that is necessary is a Wi-Fi connection and a smartphone app and the lights can be controlled. In addition to turning on and off, they can also be commanded to change color with white, blue and red being the options.
The sign illuminates through simple Alexa commands!
In order for any Spectrum Plus team member to control the new lobby sign, all that is needed is for the following commands to be spoken: "Alexa, my light Spectrum on", "Alexa, my light Spectrum white", "Alexa, my light Spectrum blue", "Alexa, my light Spectrum red" and "Alexa, my light Spectrum off". We're not sure it gets much cooler than that!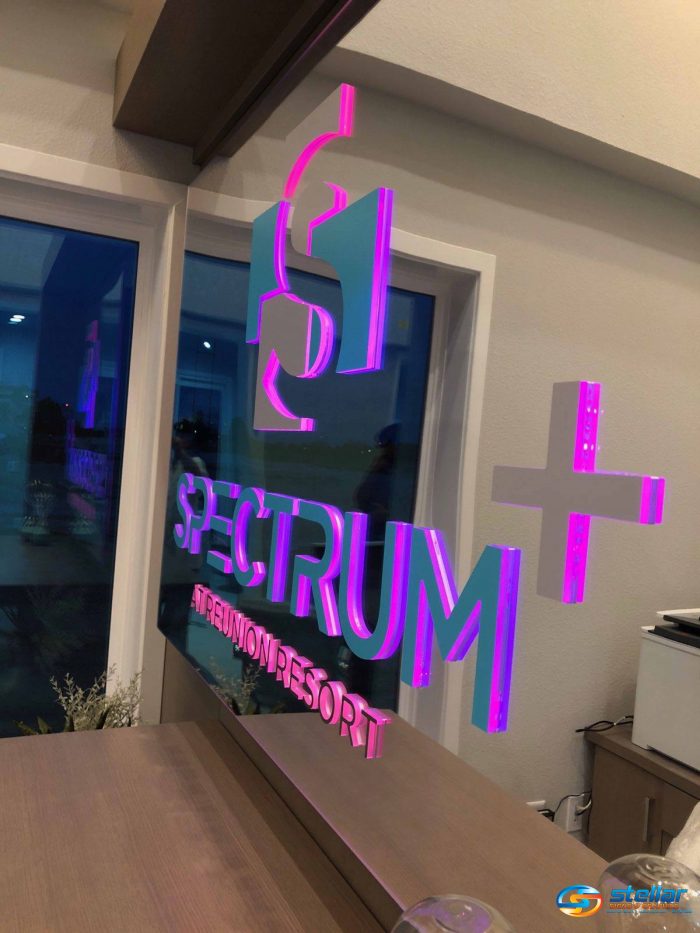 We also were given the task of creating a "Theater" sign for a private automated home theater. It also operates with the assistance of Alexa. Tuning the sign's illumination on and off is as simple as saying "Alexa, theater light on" and "Alexa, theater light off".
Contact our team with your innovative signage concept!
As we pointed out, the Stellar Signs & Graphics team enjoys trying new and innovative concepts. This is especially true when they involve LED lighting and home automation. We'd love to hear from you in order to take our innovative sign-making skills to the next level!

We serve the business communities in and around Palm Beach County, West Palm Beach, Royal Palm Beach, Wellington, Lake Worth, Boynton Beach, and Greenacres, Florida. Please don't hesitate to give us a call at 561-721-6060 today!


Tags: Designs By Fardella, illuminated lobby signs, illuminated signs, LED lights, Lobby Signs, Spectrum Plus


Categorised in: Illuminated Lobby Signs, Illuminated Signs, Lobby Signs

This post was written by Bonnita Calhoun