15
Aug
2023
Published by Walkiria Gutierrez Comments Off on Blade Signs Help To Set Your Business Apart From All The Rest!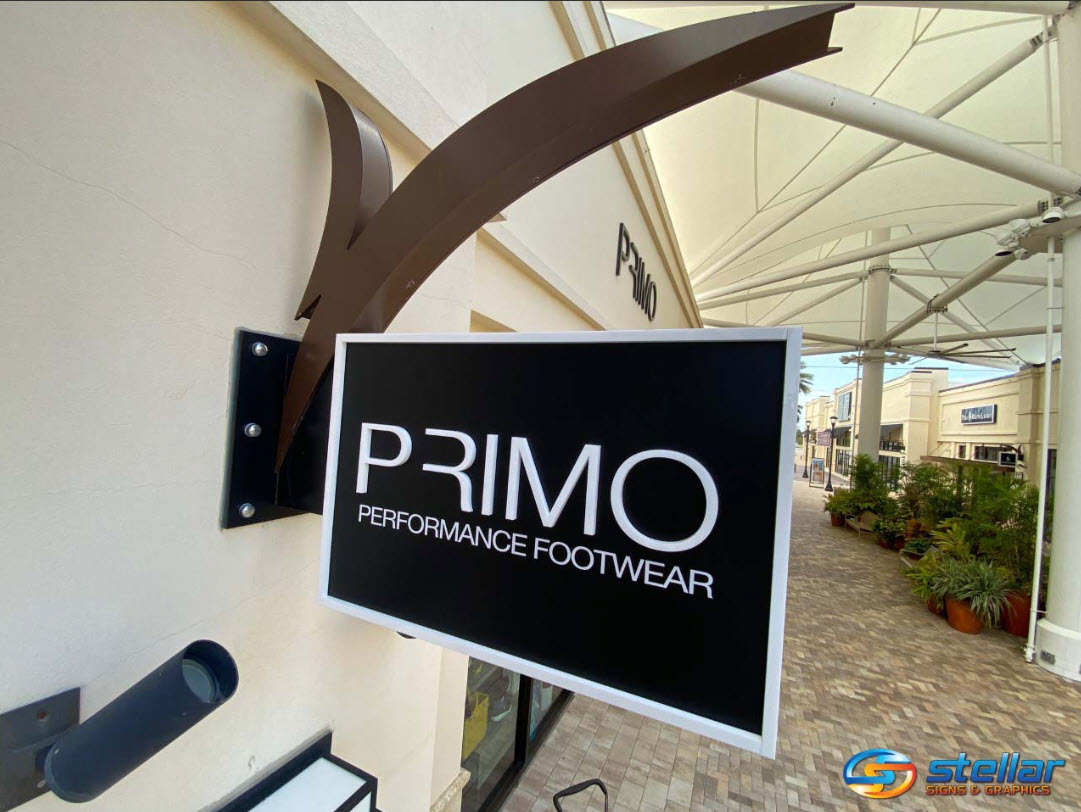 Are you looking for a way for your place of business stand out? Which business owner isn't right? Especially if your shop is located within a plaza or is nestled within a bunch of other stores, you'll want to find a way to stand out from the crowd. One great solution is a blade sign!
What are blade signs?
Blade signs are eye-catching signs that are mounted perpendicular to storefronts. They literally stand out from their buildings! Like a blade, this type of signage can cut through the clutter of other signage in its vicinity. Also known as projecting signs, blade signs are designed to be viewed from numerous directions.
A blade sign can help set your business apart because it is easily visible to both pedestrian and vehicular traffic. Because of the strategic placements of these signs, businesses can capture the attention of passersby and attract potential customers from a distance.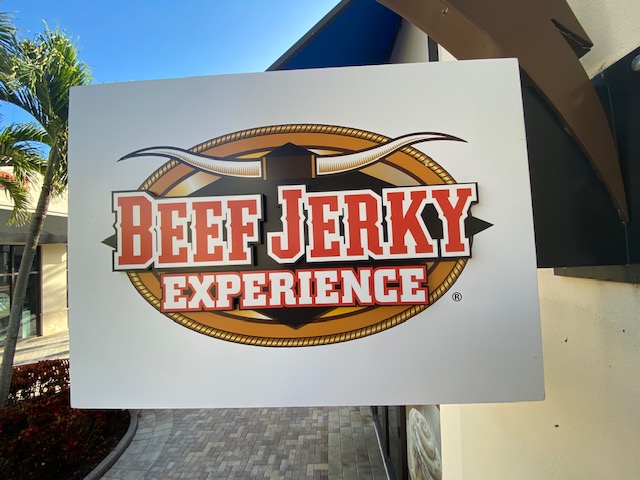 What are the main benefits of installing a blade sign?
Blade signs give your business increased visibility. Since they are perpendicular to their storefronts, blade signs can be seen from various angles, maximizing your shop's exposure to foot traffic and motorists. Blade signs also offer businesses opportunities to display their brand personality and creativity. Custom designs and shapes can reinforce brand identity and set a business apart from its competitors.
Blade signs also act as wayfinding markers. They help pedestrians to easily locate businesses on busy streets or within complex building structures, directing traffic to a shop's entrance. It's also important to point out that blade signs are an affordable and effective form of street-level advertising. They create lasting impressions and work wonders in building brand recognition.
What are the different types of blade signs?
"Projecting wall mounts" are the most common type of blade signs. They are directly attached to the exterior walls of buildings. Made from various materials, such as metal, wood or plastic, they can also have illuminated or non-illuminated features. "Hanging blade signs" are suspended from horizontal brackets or decorative arms. These signs are ideal for areas with limited wall space. They are also useful in areas where zoning regulations might restrict wall-mounted signage.
"Double-sided V-shaped signs" form a V-shape, displaying information on both sides. They are often used on corners for maximum visibility. "Projecting panel signs" consist of flat panels that are perpendicular to the walls they are mounted on. They offer surfaces for displaying intricate graphics or information.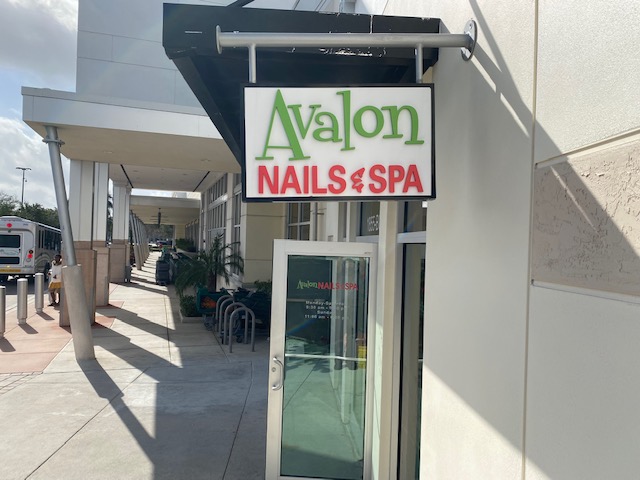 Why and when should you use blade signs?
As mentioned, blade signs work wonders for businesses that are located in busy commercial areas. They are also ideal for stores that want to attract foot traffic and increase their brand exposure. Restaurants, cafes, retail stores, boutiques and specialty shops can significantly benefit from blade signs.

Are you ready to get to work on a blade sign for your place of business? The team of signage experts at Stellar Signs & Graphics proudly serves the business communities in and around Palm Beach County, West Palm Beach, Royal Palm Beach, Wellington, Lake Worth, Boynton Beach, and Greenacres, Florida. Please don't hesitate to give us a call at 561-721-6060 or send us an e-mail at sales@stellar-signs.com today!


Tags: blade, blade signs, business, foot traffic, plaza, projecting signs, shop, signage, store, wall mounted, wayfinding markers


Categorised in: Blade Signs

This post was written by Walkiria Gutierrez