22
Aug
2023
Published by Walkiria Gutierrez Comments Off on How Dynamic Menu Boards Can Boost Restaurant Sales And Customer Satisfaction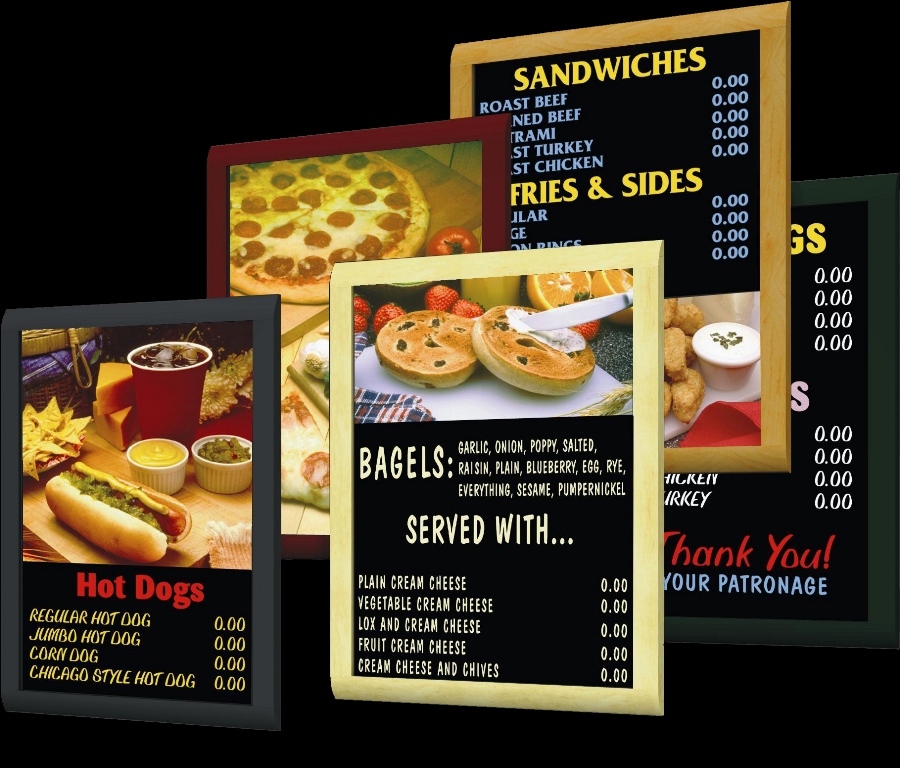 In the world of culinary delights, the menu isn't just a list of dishes. It's a powerful tool that can ignite your restaurant's success. With dynamic menu boards, innovation meets appetite to create unforgettable dining experiences. These wonders in the world of signage do so much more than just display your restaurant's offerings. They have the potential to boost sales and keep customers coming back for more!
A picture is worth a thousand words.
What is a restaurant menu without photos? High-quality images of your dishes can tantalize taste buds and ignite cravings. Mouthwatering visuals make it hard for customers to resist trying out the showcased items, ultimately leading to increased sales. With your restaurant's menu board prominently displaying vibrant photographs of your delicious eats, you greatly encourage an increase of orders.
"Whenever your customers receive a visual stimulus, a hormone called ghrelin gets released in their bodies," informs Sonal Mishra on Medium.com, "Ghrelin is responsible for telling your brain how much food you want. Seeing a food photo causes it to quickly enter your bloodstream, which results in flared up appetite."
Implement suggestive selling.
Suggestive selling becomes an art form with dynamic menu boards. Cleverly placed prompts and combo suggestions can entice customers to upgrade their orders or add on complementary items. For instance, showcasing a delectable dessert next to the main course could lead to more indulgent dining experiences and higher sales.
"Although suggestive selling typically only increases each individual guest's bill by a small amount, the cumulative results can amount to growth that equals nearly a third of your existing revenue," writes Katherine Pendrill on TouchBistro.com, "Imagine what you could do with that cash – would you hire more staff, upgrade your menu, launch a new marketing campaign? The possibilities are yours to explore."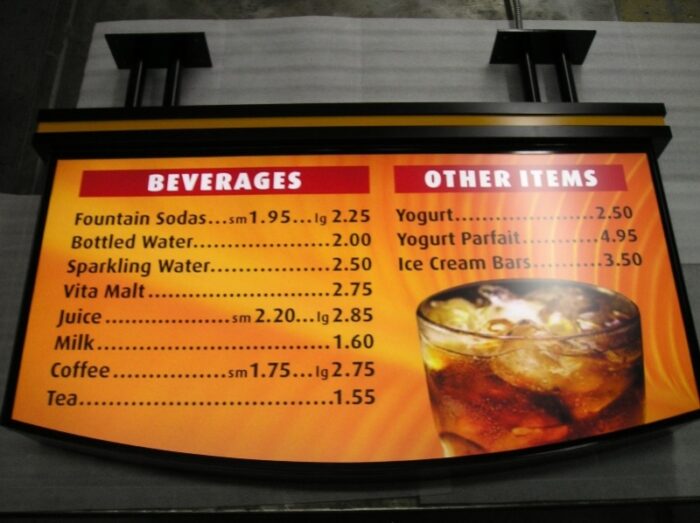 Tell your restaurant's story.
Who says your menu boards only have to display your restaurant's menu? Why not use them to tell the tale of your eatery and its unique dishes? Your menu boards give you a unique opportunity to connect with your customers on a personal level. Transparency about sourcing and preparation methods, for example, can build trust and resonate with diners who prioritize knowing where their food comes from.
As SuperbExperience.com explains, "the attention to detail you invest in sourcing local produce or the way you use every stem and stalk of a plant – these add up to the pages and chapters of your captivating story. And guests read with every bite. Your story is the reason why you started your restaurant in the first place. The trick is making sure that you're not the only one who knows it."
Display multilingual menus.
For restaurants with diverse customer bases or tourists, dynamic menu boards can display content in multiple languages. This ensures that all customers can easily understand the offerings, fostering inclusivity and making ordering a breeze.

Let's get to work on some unique menu boards for your restaurant! The experts at Stellar Signs & Graphics serve the business communities in and around Palm Beach County, West Palm Beach, Royal Palm Beach, Wellington, Lake Worth, Boynton Beach, and Greenacres, Florida. Please don't hesitate to give us a call at 561-721-6060 or send us an e-mail at sales@stellar-signs.com today!


Tags: customer satisfaction, eatery, menu, menu boards, multilingual, photos, restaurants, sales, signage, story, suggestive selling


Categorised in: Menu Board Signs

This post was written by Walkiria Gutierrez