12
Sep
2023
Published by Walkiria Gutierrez Comments Off on What Types Of Businesses Most Benefit From Erecting Monument Signs?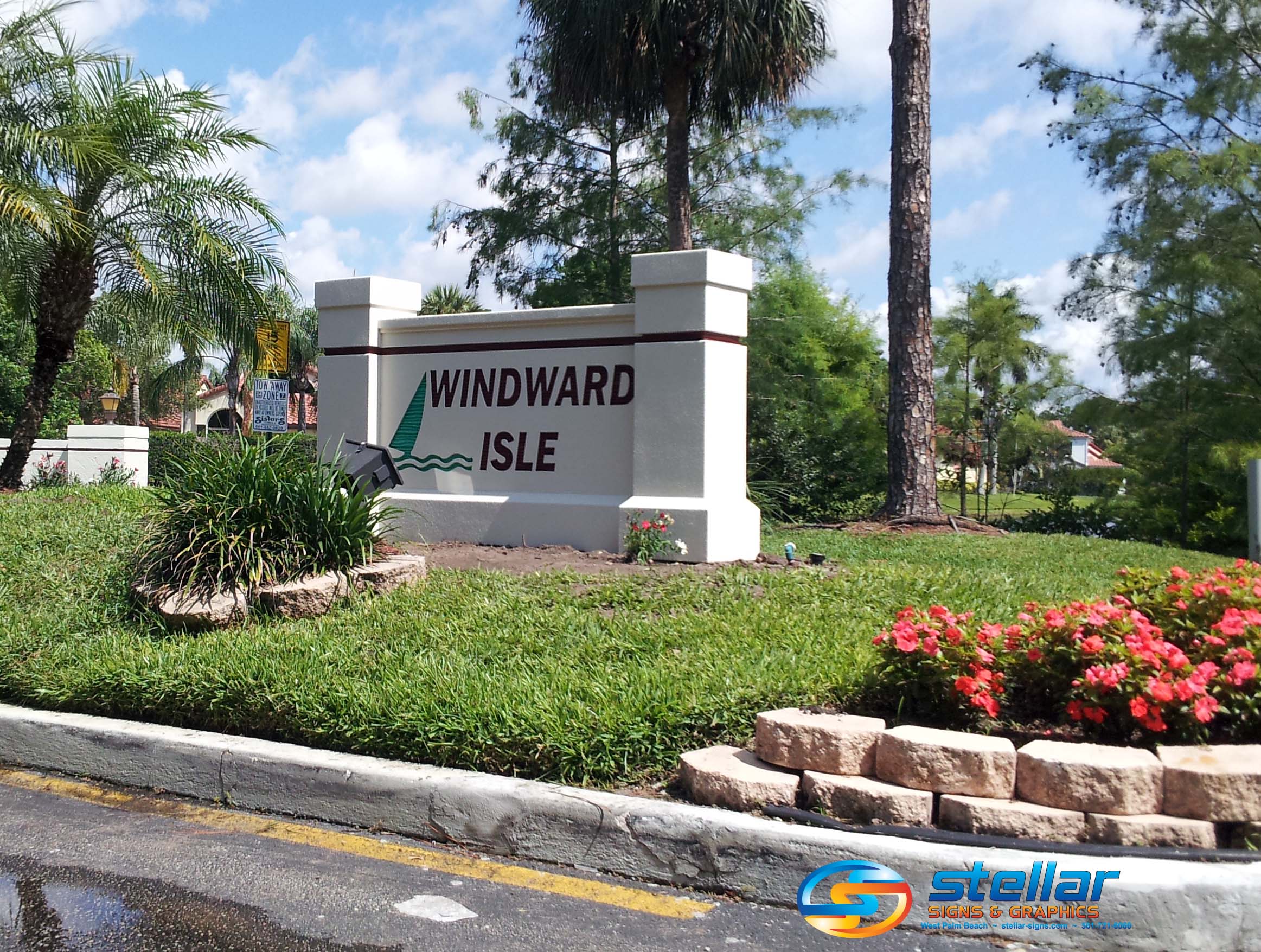 What is the best way to make a "monumental" impact? Forgive our play on words, but we believe that monument signs are excellent ways for businesses to capture the attention of the public. Most often, making a memorable first impression is the key to success. Enter monument signs. They are durable structures that are designed to catch the eye and leave a lasting mark.
But not all businesses necessarily need monument signs. So, which ones benefit the most from this iconic addition?
Hotels and resorts.
In the highly competitive hospitality industry, attracting guests is a constant challenge. A well-crafted monument sign can serve as a beacon of luxury and comfort. It guides tired travelers to your establishment. It not only welcomes guests but also sets the tone for their stays, conveying a sense of sophistication and hospitality.
Monument signs for hotels and resorts often feature elegant designs, landscaping and illumination. That way, they are ensured stand out both day and night. This investment in your exterior branding can significantly boost bookings and enhance your reputation.
Corporate office complexes.
For businesses that operate within corporate office complexes, monument signs are essential. This is because they provide clear and professional wayfinding solutions. These signs typically display the names and logos of the businesses within the complex. As a result, it's easy for visitors and clients to locate specific offices.
As well, a professionally-designed monument sign at the entrance of an office complex can enhance the overall aesthetic appeal. It projects a polished and organized image that reflects positively on all businesses within.
Hospitals and healthcare facilities.
In the healthcare industry, clear and easy-to-follow signage is vital. Monument signs can guide patients, visitors and emergency personnel to the right departments, entrances and parking areas. These signs are often equipped with helpful directional arrows and other informative elements.
Monument signs for hospitals and healthcare facilities contribute to a sense of trust and professionalism. They reassure patients that they are in the right place for their healthcare needs. This creates more comfortable and positive experiences in what some consider fear-inducing places.
Educational institutions.
Colleges, universities, high schools and elementary schools can all greatly benefit from monument signs. This is especially true if they are situated on large campuses. These signs can display the institution's name, logo and key information such as campus maps or upcoming events.
Monument signs don't just improve wayfinding for students, staff and visitors. They also contribute to a sense of pride and identity within the educational community. They become iconic landmarks that alumni can fondly reminisce about, fostering a stronger connection with the institution.
Shopping malls.
Retail businesses thrive on foot traffic. Therefore, monument signs play a pivotal role in attracting shoppers to malls and shopping centers. These signs are often placed at the entrances, showcasing the names of anchor stores, major brands and directional information.
The imposing and eye-catching design of monument signs can also create a sense of excitement and anticipation as shoppers approach the complex, encouraging them to explore and discover what's inside. Plus, they offer valuable advertising space for tenants, further enhancing the mall's revenue potential.
Let's get to work on a monument sign for your business!
The experts at Stellar Signs & Graphics serve the business communities in and around Palm Beach County, West Palm Beach, Royal Palm Beach, Wellington, Lake Worth, Boynton Beach, and Greenacres, Florida. Please don't hesitate to give us a call at 561-721-6060 or send us an e-mail at sales@stellar-signs.com today!


Tags: corporate office complexes, healthcare facilities, hospitals, hotels, monument signs, resorts, schools, shopping malls, signage, signs


Categorised in: Monument Sign Letters, Monument Signs

This post was written by Walkiria Gutierrez