17
Oct
2017
Published by Bonnita Calhoun Comments Off on 3 Major Ways A Monument Sign Will Grow Your Customer Base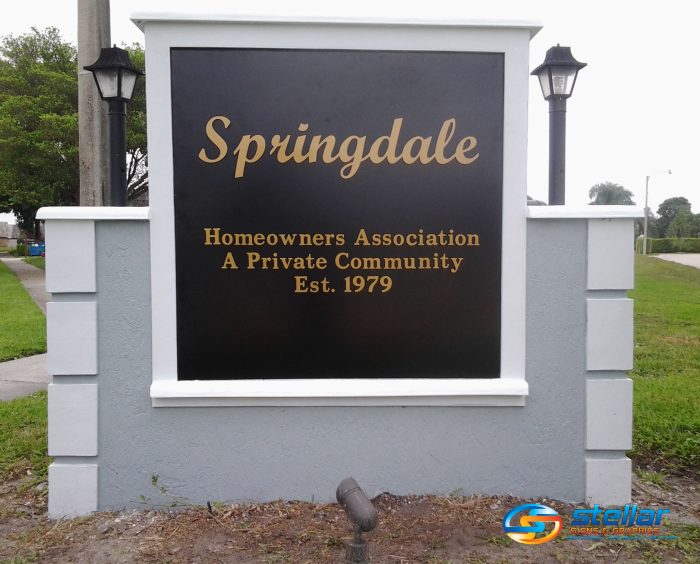 Something from the land of the obvious: The more people know where your store is located, the more customers it will welcome. It's pretty simple mathematics, isn't it? The act of promoting your brand is generally a guaranteed way to attract customers. But it's just as important for people to know where your place of business is located. Monument signs do just that!
These free-standing works of art are designed to attract both walkers-by and drivers-by to your business. Monument signs are literally declarations about where your business is located. They practically scream, "We're right here! Come and check us out!" There's no denying it. Businesses that place monument signs in front of their locations end up attracting more customers.
Here are three major ways a monument sign will grow your customer base:
1. They will direct traffic to your front door.
As mentioned, the primary objective of a monument sign is to alert all people within the vicinity of your place of business that you are located very nearby. Monument signs are designed to be seen by just about everyone who passes by your business location. Simply put, these signs make it easy for people to find your company. Not to mention, they add an aura of prestige to your brand – they are known for giving off a "high-class" appearance.
2. They work for businesses of all sizes.
One of the greatest aspects of monument signs is that they target all demographics. Small businesses that cater to local audiences greatly benefit from monument signs because they are seen over and over again by those who drive by the signs each day. As mentioned earlier, the prestigious and highly-professional look of a monument sign is known to pique the curiosity of passers-by who may otherwise not know the business exists.
3. They provide a clear message.
Not only do monument signs work for businesses of all sizes, but they work for all types of businesses as well. At Stellar Signs & Graphics, we proudly have a long list of clients from a wide variety of industries that have all entrusted our monument signs to the lawns in front of their offices and stores. Law firms, real estate offices, doctor's offices, dentist's offices, yoga studios – you name it – they all enjoy growing client bases thanks to their monument signs.

Let's get started on your monument sign today! The experts at Stellar Signs & Graphics serve the business communities in and around Palm Beach County, West Palm Beach, Royal Palm Beach, Wellington, Lake Worth, Boynton Beach, and Greenacres, Florida. Please don't hesitate to give us a call at 561-721-6060 today!


Tags: benefits of monument signs, business growth, monument signs, monument signs in West Palm Beach Florida


Categorised in: Monument Sign Letters, Monument Signs

This post was written by Bonnita Calhoun