2
Sep
2015
Published by Bonnita Calhoun Comments Off on 3 Must Have Retail Store Signs for the Fall Shopping Season!
Whether you do business in a strip mall, an enclosed shopping center or an open-air mall setting, you need the right retail store signs for West Palm Beach, FL. With the upcoming fall shopping season, which quickly transitions into the highly profitable winter holiday shopping season, it makes sense that now is the right time to evaluate your signage. Our experts have identified three products that can make a huge difference for your store this fall.
1. A-Frame Stands Make Shoppers Slow Down
With Halloween and Thanksgiving fast approaching, fall is also the time to buy the odds and ends that students did not pick up during summer's back-to-school shopping. Positioning your store as an excellent location for the deals and products that shoppers are looking for does not have to be difficult. A-frame stands make it possible to slow down the foot traffic right in front of your venue. Placed in the flow of traffic, passersby cannot help but notice these signage products.
When you select a model with a clear display pocket, you have the opportunity to insert your latest sales ad or discount notice. In addition, this is an excellent method for alerting shoppers to the availability of seasonal products. For example, let consumers know that you stock numerous hostess gifts that are ideal for those visiting friends and family members for Thanksgiving.
2. Window Graphics Expand on Sales Messages
Do not leave the glass panes of your store blank. Unless you require the full window space to display your products, you might use the glass to show off decals, graphics and lettering to underscore your sales messages. In some situations, the windows are placed in such a manner that they allow visual access to areas you do not even use for display. A perforated vinyl window covering closes off the unsightly view with a whole-pane ad instead.
Even if you do use the windows for display purposes, consider the use of seasonal graphics along the sides and top of the panes. When you plan on big sales events just before Black Friday, advertise them via the windows. The combination of A-frame signs and window graphics works particularly well. Since the A-frame slows down foot traffic just a little in front of your store, interesting and persuasive graphics succeed at reeling in the shoppers.
3. Great Exterior Signs Beckon to Consumers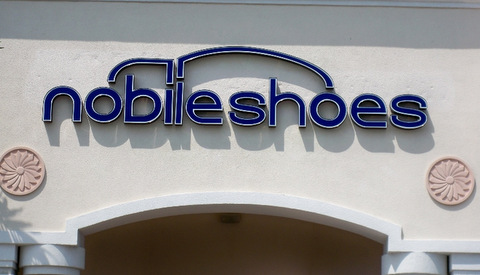 Of course, you need excellent exterior signage such as dimensional or channel letters to stand out from the other stores in the mall. Even though it is tempting to believe that this signage is not as crucial within a mall, it would be a mistake to forget about its importance. The sign above your entryway is your calling card. Shoppers expect to see professional signage and may pass by your store if you fail to display it.
Ordering Retail Store Signs in West Palm Beach, FL
The experts at Stellar Signs & Graphics routinely work with retailers in mall settings as well as those operating stand-alone stores. Contact us today to discuss your fall shopping season signage needs. Whether you need interior or exterior products, our graphic artists are here to help you make the most of the upcoming season.

Tags: Holiday Retail Store Sale Signs West Palm Beach FL, Retail Store Sale Signs West Palm Beach FL, Retail Store Sales Signs for Fall West Palm Beach FL


Categorised in: A-Frame Signs, Building Signs, Retail Store Sale Signs, Window Graphics

This post was written by Bonnita Calhoun