6
Jan
2017
Published by Bonnita Calhoun Comments Off on 4 Types of Office Signs for Lake Worth FL You Need Now!
Do not put off the outfitting of your space with the necessary office signs for Lake Worth FL, venues. Even though there are a million things to do, neglecting to put your signage first can be a huge mistake. After all, how can you boost the good impression you want to make when you do not have signage in place to highlight branding, marketing, and style messages?
First Things First: Order a Lobby Sign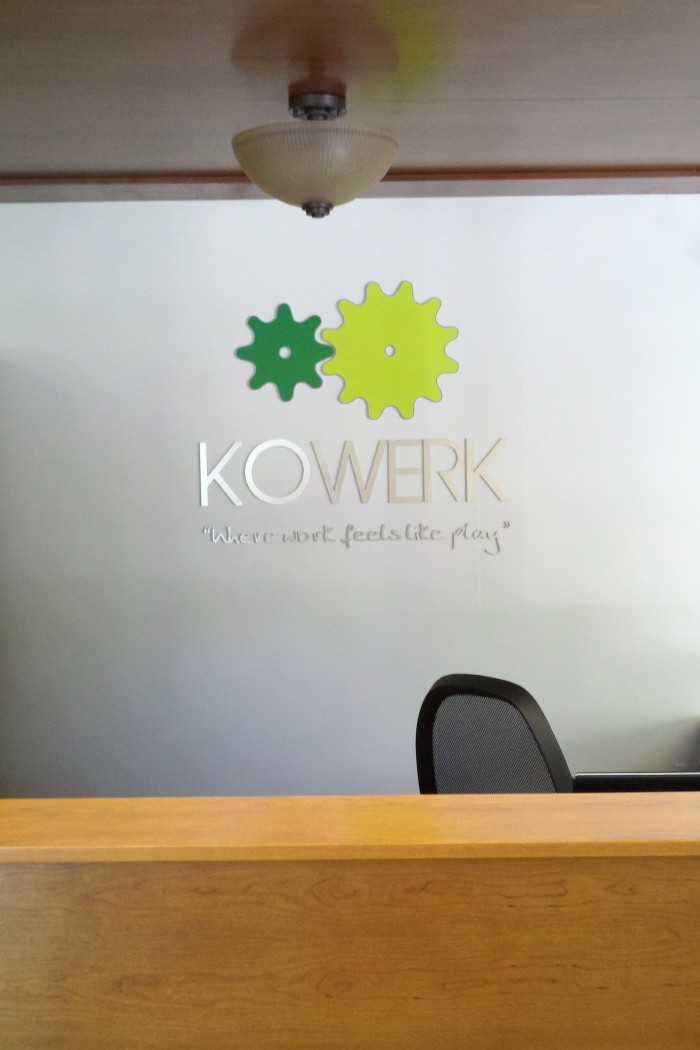 Always order your lobby sign first. It not only sets the tone for the consumer's expectation of interacting with your staff members, but it also determines the look and overall appearance of all subsequent signage you put up. Each marker that performs wayfinding or informative functions must complement the lobby sign in some way. If it fails to do so, your space will not have the cohesive look and feel that makes other office spaces work so well.
Choose from dimensional letters or logo boards. Typical materials include acrylic, metal, and sign foam. Because there have been plenty of innovations in the industry, clients are now asking for backlit lobby signs that feature LEDs hidden behind metal logo boards or inside hollowed metal cases with push-through acrylic letters. Other new favorites are three-dimensional wall graphics and scaled down channel letters.
Make Things Interesting with Wall Graphics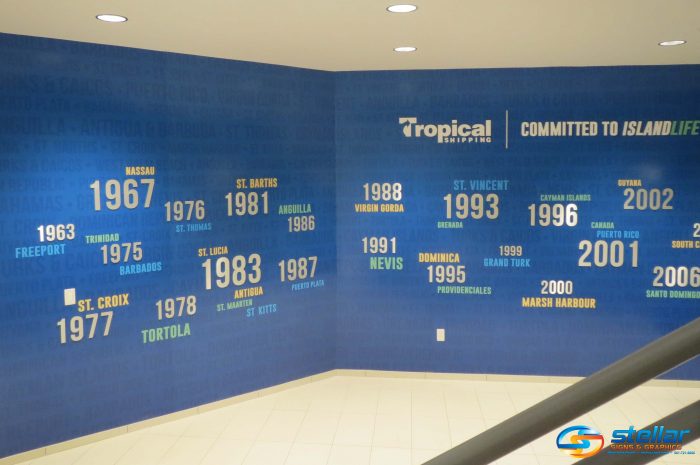 When mounted prints and traditional wall art simply do not cut it in your setting, wall graphics have the power to change the ambiance almost overnight.
Lettering. Graphics that consist primarily of lettering now spell out mission statements, taglines, and commitments to the consumer. They present as word clouds and innovative wraps that take up multiple walls in a space.
Murals. The mural may be a photo you took or a stock image that fits into your space perfectly. We help you select an image that beautifies and enhances the brand experience of the client.
Stickers. Decals for your walls take on a myriad of sizes and shapes. Point of purchase signs are replaced with contour cut vinyl decals that underscore product benefits and complementing buys. When you want to educate the buyer about the advantages of one brand over another, choose wall stickers that combine letters and images as spot graphics.
Compliance with ADA Signs is a Requirement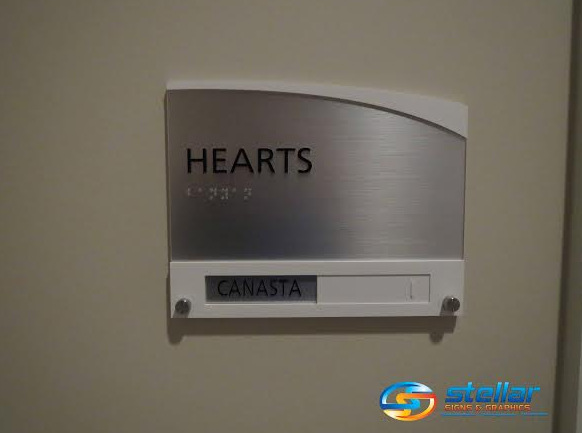 The Americans with Disabilities Act (ADA) spells out what types of signs you are legally obligated to post for the benefit of visually impaired consumers. The Act defines acceptable designs, installation practices, and display options. Go a step further by including your corporate palette in a way that it still fulfills the letter of the law.
Wayfinding or Directory Signs Make First-time Visitors Feel Welcomed
If your employees spend more time giving directions than they should, your office is missing suitable wayfinding signs. Directories help visitors find the right office locations on their own. Directional signs and wayfinding graphics make it easy for folks to navigate even a multi-story business.
Ordering Office Signs for Lake Worth, FL
With so many options open to you, it makes sense to talk to our specialists. Our full-service sign shop assists clients just like you with the design, manufacture, and installation of a broad range of office signs that their businesses simply cannot do without. Call us today to schedule a design consultation for your company!


Tags: 4 Types of Office Signs for Lake Worth FL You Need Now!, Best Sign Shop for Office Signs in Lake Worth FL, Where To Buy Office Signs in Lake Worth FL


Categorised in: ADA Signs, Office Signs and Graphics, Wall Murals & Graphics

This post was written by Bonnita Calhoun