11
May
2017
Published by Bonnita Calhoun Comments Off on 5 Benefits Of Adorning Your Business With Window Graphics & Lettering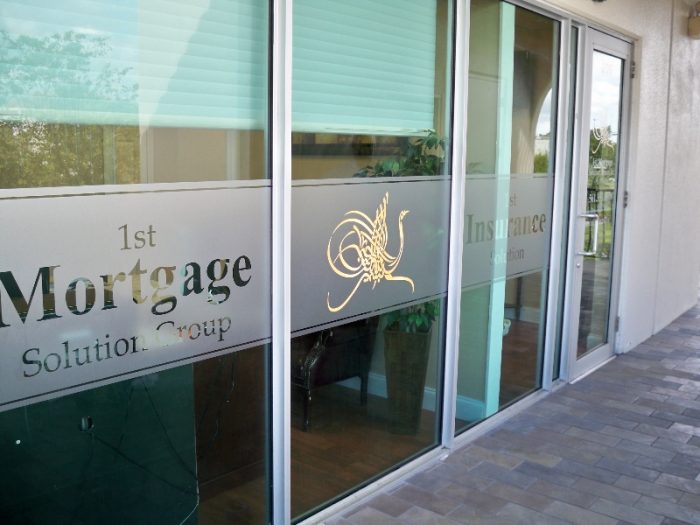 It's hard to think of a business type that can't benefit from utilizing window graphics and lettering to bring attention to their business locations. Attractive window graphics make up excellent ways to not only beautify your storefront, but attract passers-by. The vinyl coating that adorns the windows of your business provides many benefits.
Here are five:
1. They are cost-effective signage solutions.
You'd be hard pressed to find a business owner who isn't interested in saving money. When it comes to signage, going the window graphics and lettering route is definitely the economical choice. The production and installation of the vinyl material that graces your windows is both less expensive and less cumbersome a task.
However, it also lasts for years without the need for much maintenance – often, it requires none at all. As well, window graphics and lettering doesn't have to be permanent. They can be removed and replaced as often as you like!
2. They add versatility to your business.
Because window graphics and lettering can easily be removed and replaced as you wish, they give a constant changing atmosphere to your business. Not unlike website updates, changes in signage communicate to the public that your business always has something on the go.
People are intrigued by seeing new things. With every new sale or in-store event that you may be launching, new window graphics and lettering make an excellent way to advertise, in addition to your traditional marketing strategies.
3. They make excellent use of blank spaces.
Consider the fact that your windows are indeed, prime real estate. They are spaces that belong to your property that are, all too often, kept bare. By utilizing those blank spaces to advertise your brand, you maximize your opportunities to grow your brand.
Window graphics and lettering are well known for their ability to turn heads. It's near impossible to look at a store with this type of signage and not be intrigued enough to take a look. This solution is known for drawing more customers in.
4. You don't have to worry about getting a sign permit.
Adding signage to your windows is a lot different that erecting a sign in front of your business property. No permit is required. Often times, business owners are required to jump through proverbial hoops in order to attain permits to place signs on their property. When you utilize window graphics and lettering for your signage, you eliminate those hoops!
5. They enhance your privacy.
Depending on the nature of your business, you may wish for there to be some additional cover between the interior of your business location and the general public. Shades and/or curtains, however, won't exactly add much to your brand image. Window graphics and lettering allow you to see through your windows from the inside looking out, but not the other way around. If added privacy is considered beneficial to your business, this type of signage is your answer.

At Stellar Signs & Graphics, we offer both seasonal window displays and permanent signage solutions with our window graphics and lettering. Our signage experts serve the business communities in and around Palm Beach County, West Palm Beach, Royal Palm Beach, Wellington, Lake Worth, Boynton Beach, and Greenacres, Florida. We will work with you to design a look that is unique and appeals to your targeted demographic.

Give us a call us today at 561-721-6060 to get started on your window graphics and lettering design!


Tags: Best Sign Shop for Window Graphics and Lettering in Palm Beach Gardens FL, Vinyl Door and Window Perf in Palm Beach Gardens FL, Where To Buy Vinyl Door and Window Perf in Palm Beach Gardens FL, window graphics and lettering


Categorised in: Vinyl Window Graphics, Vinyl Window Graphics Palm Beach Gardens FL

This post was written by Bonnita Calhoun