2
Oct
2017
Published by Bonnita Calhoun Comments Off on ADA Signs Are Important For Every Business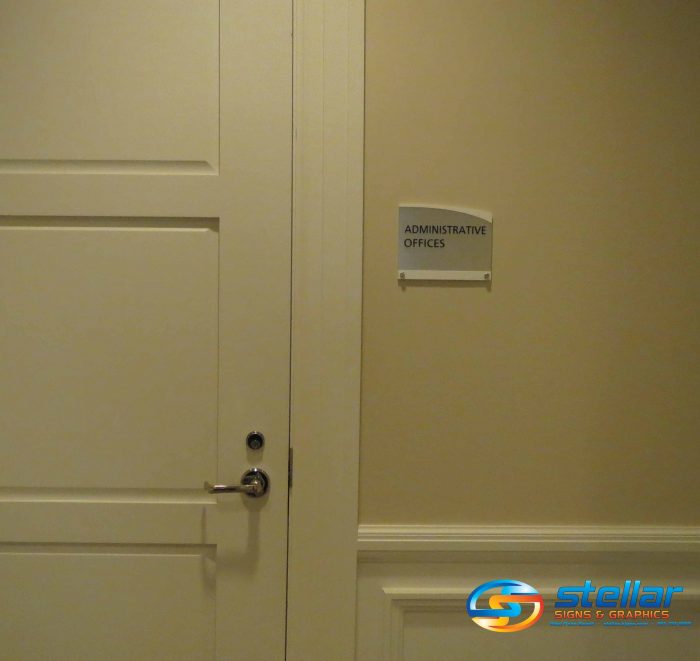 All business owners insist upon providing their customers with excellent experiences. It's only right to treat those who enter the doors of your place of business with courtesy and respect. For some customers, however, an immediate showing of courtesy and respect comes by way of making all parts of your business location accessible. That means installing ADA signs so that individuals with disabilities know that they are welcome.
How do you make customers with physical limitations feel welcome?
It has everything to do with your ADA signage. Lawfully, your place of business is required to install ADA signs to ensure that all customers with disabilities can easily find their ways around. These signs are governed by the Americans with Disabilities Act (hence the name "ADA" signs) to ensure that the 50 million or so Americans with disabilities are never ostracized in any professional community.
ADA signs installed at your place of business make it so that those with vision impairments, hearing impairments or difficulties communicating always have help with knowing where to go.
Where are ADA signs most commonly installed?
Business owners are generally required to have ADA signs label their restrooms, elevators, staircases and exits. The signs are also used to display floor numbers, room names and department names. Many ADA signs come complete with Braille to allow those with vision impairments to read the signs.
What are the other basic ADA sign requirements?
It is necessary for the ADA signs to have strong contrasts between their texts or graphics and the backgrounds. Naturally, this makes them easier to read. The current rule of thumb is a contrast of 70 percent. For example, black letters on a white background work perfectly. Black letters on a blue background – not so much.

It's also important to use simple, easy-to-read fonts. A serif typeface is generally recommended. It should also not be too bold or too thin so that the letters are clearly decipherable. As well, the backgrounds for ADA signs should all have non-glare finishes, such as an eggshell matte. That way, glare and reflection won't be a problem for those who have vision impairments.

At Stellar Signs & Graphics, we understand it when business owners become overwhelmed with the complexities of ADA signage. That's why our expert team is always ready to answer any questions they may have.

We serve the business communities in and around Palm Beach County, West Palm Beach, Royal Palm Beach, Wellington, Lake Worth, Boynton Beach, and Greenacres, Florida. For any and all questions about ADA signs, please don't hesitate to give us a call at 561-721-6060.


Tags: ADA accessibility signs, ADA signage, ADA Signs, ADA signs in West Palm Beach, Americans with Disabilities Act


Categorised in: ADA Accessibility Signs, ADA Signs

This post was written by Bonnita Calhoun