4
Dec
2018
Published by Bonnita Calhoun Comments Off on Add A Channel Letter Sign To Your Holiday Wish List!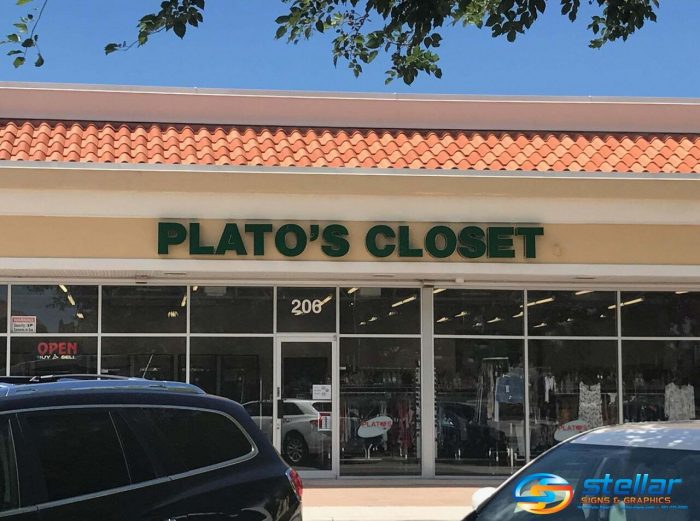 It's official. Christmas is officially three weeks away! It's an exciting time of year for people all over the country. As we all know, there many different holiday celebrations taking place this month including Hanukkah and Kwanzaa. On behalf of the entire Stellar Signs & Graphics team, we'd like to take this opportunity to wish each and every one of you a wonderful holiday season!
Even though the holidays haven't officially gotten underway yet, the festive vibrancy that comes along with the season has definitely arrived. In many cases, this is showcased by the various decorations both home owners and business owners alike put up. In a way, the concept of decorating for the holidays falls in line with the benefits of signage.
Signs are messages to the general public.
They are declarations of where a business is located, sure. But they're also representations of what a business is all about. The way a company's signage looks says a lot about their prestige, reputation and overall brand power.
"Signs can be an essential component of a business's overall marketing strategy," agrees Chris Joseph on Chron.com, "A sign that contains a business's logo can help reinforce its brand. Signs are also used to draw attention to promotions and to convey information about the business. Because an exterior sign is visible 24 hours a day, 365 days a year, its effect is continuous."
Channel letters help your business to stand out!
Channel letter signs have the ability to stand out from their backgrounds, making them visible from various angles and from far distances. This is just one reason channel letters are so effective. Needless to say, flat, painted-on signs don't quite have the same impact as illuminated signs that incorporate letters that jut out like 3D images.
"Getting noticed from a distance is important," insists Melissa Thompson of Axcess News, "The goal is to get as many people to see the name of your business as possible. If thousands of people are seeing those channel letters each day, you are easily going to get a lot more exposure for your new business. More exposure leads to more customers and more customers is what will lead to more success for your new business."
Let's get started on a channel letter sign for your business today!
The experts at Stellar Signs & Graphics serve the business communities in and around Palm Beach County, West Palm Beach, Royal Palm Beach, Wellington, Lake Worth, Boynton Beach, and Greenacres, Florida. Give us a call at 561-721-6060.


Tags: channel letter signs, channel letters, Christmas, holiday season, signage, signage experts in West Palm Beach


Categorised in: Channel Letter Signs, Channel Letters

This post was written by Bonnita Calhoun