28
Jun
2022
Published by Bonnita Calhoun Comments Off on Adding A Recognition Wall To Your Workplace To Boost Employee Morale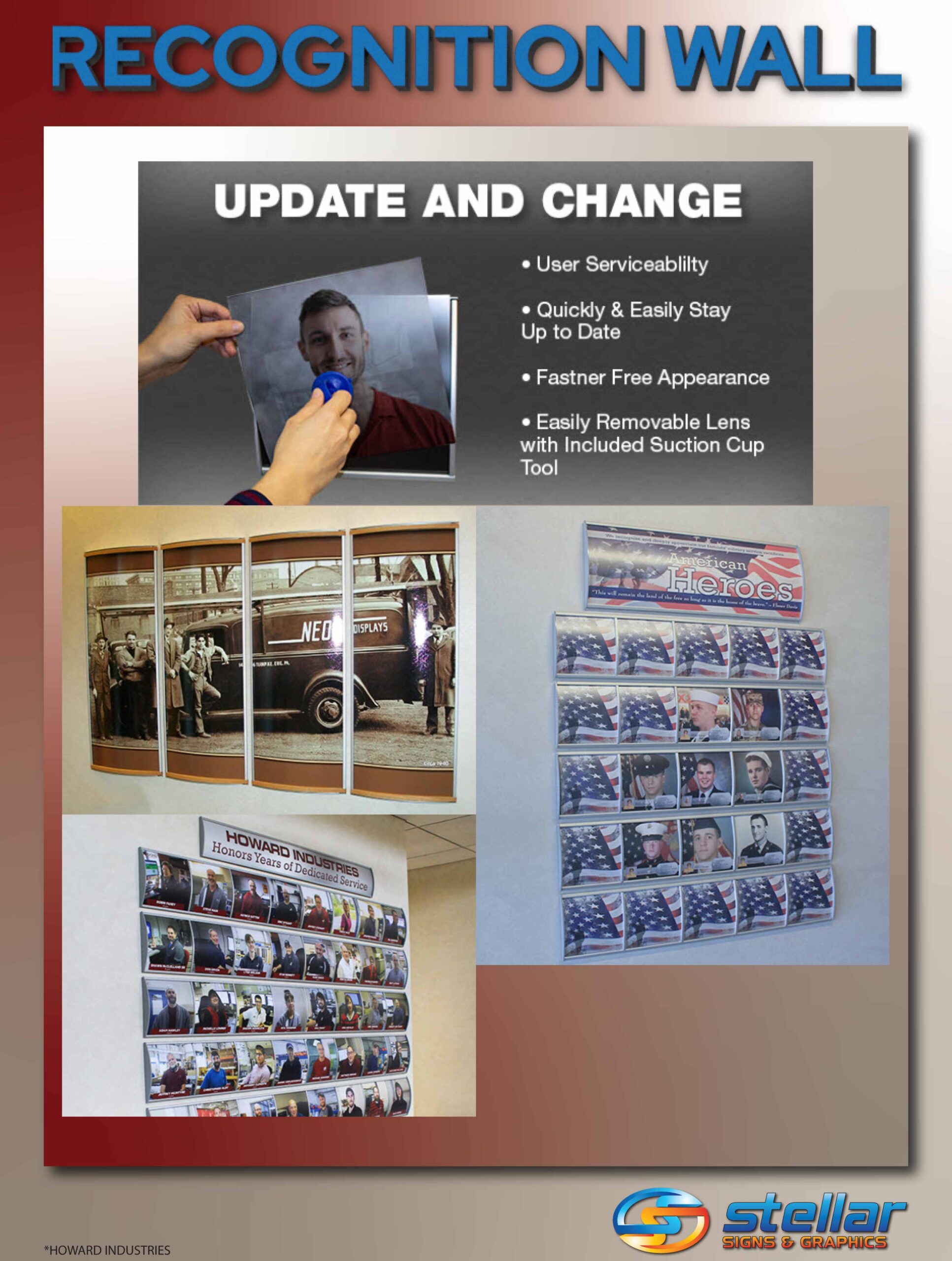 We would be willing to bet that just about every successful business has one particular thing in common. They have happy employees! It is well known throughout all industries that happy staff members make very productive teams. Therefore, it should be a no-brainer to implement ways to ensure upon having high employee morale at your place of business.
Of course, there are many different ways to boost the moods of your staff members. Having regular team meetings where you publicly sing the praises of your top performers is an excellent idea. It's a great way to thank your star players for their jobs well done and motivate the rest of the team to follow suit. Showing appreciation for your team members is a very important way to make business run smoothly.
Have you considered setting up a recognition wall?
"Having an entire wall of the office dedicated to the appreciation of employees — with their pictures and contributions — is not only a great way to brighten up the workspace but also one of the best ways to recognize effort," says Swati Baruah of Vantage Circle, "It not only improves their performance, but also motivates others to carry out their duties efficiently. Recognition walls can go a long way to boost up employee engagement and productivity."
Baruah goes on to highlight the fact that employees are arguably the most important assets for a company. She also cites research that says that the primary reason for employees quitting jobs is not getting enough recognition. "Employees want to be appreciated for their efforts in addition to good pay and benefits," writes Baruah.
Let's work together on recognition wall at your place of business!
A recognition wall is a space in your workplace that is dedicated to celebrating your star employees. As Baruah makes clear, "acknowledging your hard-working staff builds morale, creates employee loyalty while fostering camaraderie across the company. High morale in the workplace leads to a more productive, enjoyable, and positive work environment."
The Stellar Signs & Graphics team has a long history of designing wall murals of all sorts for companies of all kinds. However, we're pretty excited about adding the design of recognition walls to our list of offerings. If you're looking to create a clever recognition wall that is easy to update, reach out to us. We'll help you come up with creative ways to express your appreciation to your outstanding employees and donors or showcase a major fundraising campaign goal.
Contact our team today!
The experts at Stellar Signs & Graphics serve the business communities in and around Palm Beach County, West Palm Beach, Royal Palm Beach, Wellington, Lake Worth, Boynton Beach, and Greenacres, Florida. Give us a call at 561-721-6060.


Tags: employee morale, employee recognition, employees, recognition wall, signage, signs, wall art, wall mural, wall of fame


Categorised in: Wall Lettering, Wall Murals & Graphics, Wall Signs

This post was written by Bonnita Calhoun