19
Dec
2016
Published by Bonnita Calhoun Comments Off on Bronze Plaques for Homes and Estates in West Palm Beach FL
When we received the call to discuss bronze plaques for homes and estates in West Palm Beach FL, in particular a Shapiro Pertnoy project, we jumped at the chance. Our experts bring a lot of experience to the table when working with plaques. This project involved the creation of a rectangular product for the street number and a circular product for the name of the venue. This combination appears at two entrances. For a third one, we only placed two circular plaques: one on each gate post. They are beautiful examples of the casting process, which so many clients prefer.
What Type of Plaque is Right for You?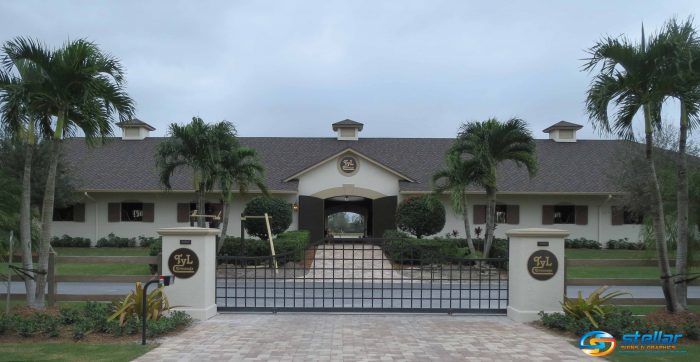 Cast plaques are ideal for the presentation of a number, a street name, a corporate logo, or a seal. Typical materials we use for the process are bronze or aluminum. What sets apart this product from others is the three-dimensional look of the lettering or image. Choose a border design that adds a stylish appearance and a background texture to make it stand out even more. Because we protect each plaque with a clear coat, you have the option of selecting a satin, matte, or gloss finish. Although it is possible to paint the items, the majority of our clients like to keep the original metal color intact.
For a plaque that features extensive photographic imagery or plenty of text printed in a small font, we recommend our etching process. This procedure is timeless and has been in use for hundreds of years. Choose bronze, copper, or brass for the project. Business owners commission etched plaques for awards at annual corporate events and also for artistic merit when detailing a company's history on comprehensive wall displays. Sometimes, you also see these products in arboretums, where they serve to educate visitors as part of post and panel displays or wall-mounted presentations.
Favorite Uses of Metal Plaques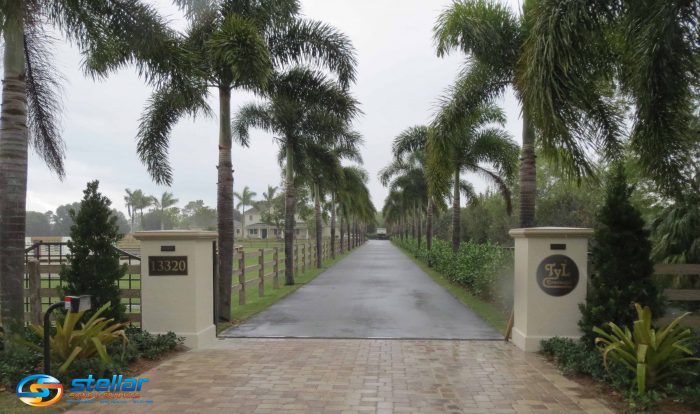 Homeowners like plaques because they add sophistication and curb appeal to a property. We frequently work with clients who incorporate the products into their business' signage, too.
Americans with Disabilities Act (ADA) signs. Because of the tactile image and lettering requirement, clients like to use cast plaques with high-contrast paints. Since the material will last for decades to come, it is well suited for use as a sign others are encouraged to touch.
Building signs. Sure, you could use high-density urethane (HDU) that we sandblast. But why not go for the gusto with cast or etched plaques? They lend an air of sophistication to any setting.
Wayfinding tools. As an indoor and outdoor signage solution, plaques make excellent directional markers that provide an impression of continuity on your property.
Commemorative markers. Non-profit organizations and churches like to use plaques to remember donors and those who helped with donations of time and property.
Commissioning Your Plaque
Do you need bronze plaques for homes and estates in West Palm Beach FL? Do you want to integrate this product as a signage solution within your corporate setting? We can help! Contact the friendly experts at Stellar Signs & Graphics to talk about the project. Our graphic artists help you choose the metal, manufacturing method, color play, and decorative extras. Call us today to get started on your project!


Tags: Bronze Plaques for Homes and Estates in West Palm Beach FL, Looking For Bronze Plaques for Homes and Estates in West Palm Beach FL, Where To Order Bronze Plaques in West Palm Beach FL


Categorised in: Custom Signs, Metal Plaques, Plaques

This post was written by Bonnita Calhoun