17
Jan
2014
Published by Walkiria Gutierrez Comments Off on Custom Signs Wellington Fl
Obtaining Custom Window Decals Wellington FL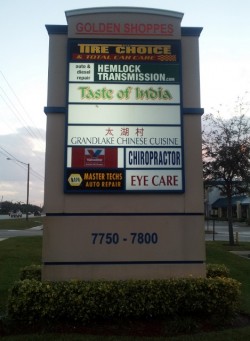 Are you currently searching for a full-service sign company that is able to provide a wide range of professional services including illuminated signs, banners, trade show displays, and even monument signs? There are many companies that you can find on the Internet, however, one of them stands out apart from the rest. Stellar Signs & Graphics is a company that operates out of West Palm Beach, Florida, and is able to produce, install, repair, and design large format prints images of exceptional quality for very reasonable prices. If you are specifically looking for a custom window decals Wellington FL company, or a business that is able to provide dimensional letter signs or even custom vehicle sign wraps, let's take a brief look at what Stellar Signs & Graphics has to offer.
What Can Stellar Signs & Graphics Actually Do?
There are a wide variety of products and services that this company can provide. Anyone looking for a custom signs Wellington Fl business, or a custom window decals wellington fl company, Stellar Signs & Graphics will definitely have what you need. They are also able to produce custom vinyl banners, business advertising signs, trade show displays, monument signs that are illuminated, channel letter signs, dimensional letter signs, and if you are looking for a custom vehicle sign wraps wellington fl business that can actually produce a vehicle wrap that people will take notice of, SSG is definitely the company for you.
Reasons To Choose Stellar Signs & Graphics
Although many people are searching for custom window decals Wellington FL companies, they are often disappointed by the results that they receive. Fortunately, this company has been doing business for many years and has the best equipment for completing any task you have in mind. They use state-of-the-art equipment that is designed to work with eco-friendly water-based latex inks that will give you the absolute best results. They are even able to do real estate signs, floor wall graphics, high-resolution reprints, point-of-sale or POS displays, and if you have something that needs to be retrofitted, or repaired, they can do this type of work as well.

Whether you are searching for an illuminated channel letter signs Wellington Fl business, or simply monument signs wellington fl companies that can provide you with an exceptional product, you should use the one stop shop services available at Stellar Signs & Graphics for all of your custom banners, signs and displays. You can contact them using their website, or by calling them up on the phone. They will be more than happy to work with you, giving you the highest quality products at the lowest possible prices.


Tags: Custom Signs Wellington Fl


Categorised in: Uncategorized

This post was written by Walkiria Gutierrez