18
Jul
2017
Published by Bonnita Calhoun Comments Off on Exploring The Benefits Of Beautifying Your Business With Lobby Signs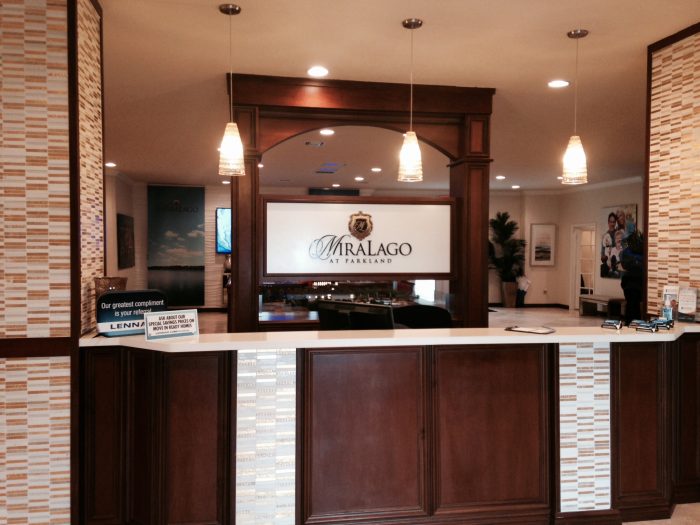 Sure…you could leave the walls of your place of business bland and bare. But why would you want to do that? It's important to be mindful of the fact that just because someone has entered through the front doors of your business, it doesn't mean that you've locked him/her in as a paying customer. Consumers need to be dazzled and even awe-struck at the images on your walls. And lobby signs are the perfect ways to do that!
Lobby signs are well known as one of the most effective, yet cost-efficient forms of signage in our industry. They are excellent marketing tools as the businesses that utilize them always attract extra attention from their visitors. There's no one type of lobby sign to choose from, so having them designed to meet the specifications of your company's color scheme, logo font style and interior decor is easy.
Lobby signs serve many purposes.
Among the most popular uses is to vibrantly display a company's logo. The eye-catching appeal of lobby signs helps to develop a greater impression of your brand image. This is why so many retail stores, professional offices, auto dealerships, salons and other businesses place sleekly-designed lobby signs in locations where visitors can immediately see them.
Lobby signs can also be used to provide customers with pertinent information. For example, if you have a special sale or upcoming in-store event, you can display a lobby sign that is sure to grab the attention of all who visit your place of business. Promoting special occasions in your store is a great way to maximize the power of lobby signs. Because they can be easily installed, taken down and moved around, if needed, lobby signs provide you with multiple long-term uses.
Lobby signs are incredibly durable.
They are made from a variety of materials that you can choose from: acrylic, foam or metal. You can have letters cut to the specifications of your business logo so that they protrude from the walls they're mounted on or you can opt for acrylic logo panels. With these, you can have your design placed on what looks like a piece of glass to showcase a very artistic brand image.

The experts at Stellar Signs & Graphics serve the business communities in and around Palm Beach County, West Palm Beach, Royal Palm Beach, Wellington, Lake Worth, Boynton Beach, and Greenacres, Florida. We'd be happy to visit your business location to conduct a site survey and discuss the vision you have for your company's lobby sign. We can use any artwork that you already have on file or create a design from scratch!

Give us a call at 561-721-6060 today!


Tags: acrylic logo panels, brand imaging, foam, Lobby Signs, metal


Categorised in: 3D Lobby Signs, Acrylic Signs, Lobby Signs

This post was written by Bonnita Calhoun