9
Sep
2015
Published by Bonnita Calhoun Comments Off on Frequently Asked Questions on Donor Wall Designs
Our graphic artists and signage installation technicians frequently work with non-profit organizations and faith communities that are exploring the design and incorporation of donor walls and trees in Wellington, FL. The representatives we talk to are unanimously certain of the need for this type of visual presentation. Yet when it comes to the actual look, they are not as sure that they have it right. For this reason, our professionals have designed this collection of frequently asked questions, which may help you when thinking of adding this donor recognition display to your venue.
Q: Why should I add a donor wall to my location?
A: It is a common misconception that recognizing donors is done to convey an organization's sincere gratitude to those individuals who have given their resources to support the group. While this most certainly factors into the decision, donor wall designs are much more than this. It is a testament to the number of people who believe in your group. It is also a nudge to those who have not yet become involved to do so. For this reason, a well-designed donor wall creates an emotional connection between the group and the people who support it.
Q: How should I honor contributors?
A: It is common to present a name and perhaps a date of the donation. Actual sums are not usually disclosed unless they are in the five or six figure range. We recommend allowing for a brief quote from the donor to explain why this group made such an impact on the family or individual.
Q: Do I use plaques to set up a donor wall?
A: Although plaques and metal are the materials of choice for faith communities and health non-profits, more and more new groups now choose different types of materials as well. For example, digitally imprinted acrylic leaves of varying colors now make up the leaves of donor trees for groups with an environmental impact. PVC and sign foam also work well. The latter is ideal for the creation of three-dimensional displays. When you do opt for plaques, you have the option of selecting cast models for raised text or etched plaques to feature a lot of text.
Q: How do I personalize the donor wall design to include my organization's information?
A: Consider the addition of foam-mounted vinyl signage that educates visitors to your foyer about your group. By framing your donor recognition wall with information about your group, you help those who are coming in for the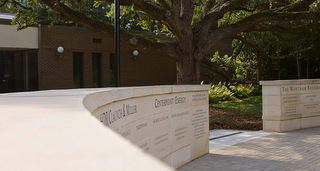 first time to make the decision to get involved, donate or at least stay in contact with you. Some groups have begun using multimedia presentations at the donor wall to highlight achievements and ongoing projects that are in need of continued support.
Q: How do I get started on my donor wall design?
A: The professionals at Stellar Signs & Graphics hope that this collection of donor wall FAQs for Wellington, FL, organizations has helped you get a vision for your project. When you are ready to discuss moving forward, contact our graphic artists for more information and to get started.

Tags: Donor Trees Wellington FL, Donor Wall Designs Wellington FL, Nonprofit Donor Walls Wellington FL


Categorised in: Donor Trees, Donor Walls, Signs for Nonprofits

This post was written by Bonnita Calhoun