18
Dec
2018
Published by Bonnita Calhoun Comments Off on Happy Holidays From Stellar Signs & Graphics!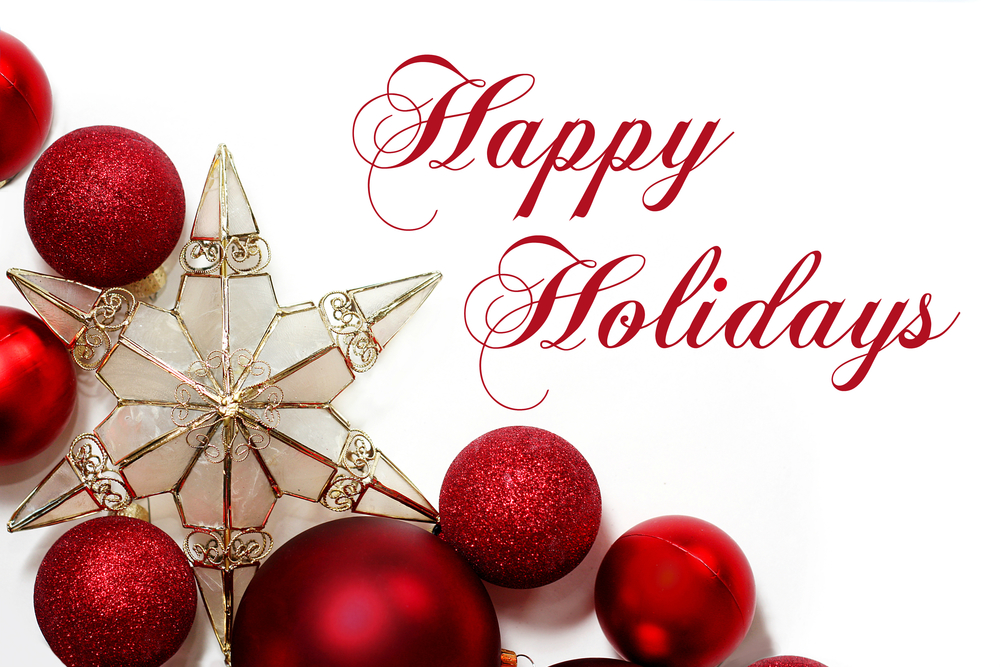 With Christmas now only one week away, the Stellar Signs & Graphics team wanted to take this opportunity to wish all of you your most joyous holiday season yet! We also wanted to inform you that, in celebration of the holidays, we will be closed between December 24thand 26th. A member of our staff, however, will be available to serve you between December 26th and 28th. We will close again on the 31st and open back up for business on January 2nd, 2019.
Until then, have a very Merry Christmas, Joyous Kwanzaa and Happy Hanukkah!
Actually, to be more accurate, we hope that you had a very Happy Hanukkah. It has already concluded, having run between December 3rdand 10th this year. The annual Jewish celebration, which is also known as the Festival of Lights is observed for eight nights and days and involves the lighting of a menorah, which is a candelabrum with nine branches that hold candles.
Kwanzaa, you may already be aware, is an African-American tradition that is often celebrated along with Christmas. Beginning the day after Christmas, Kwanzaa celebrations last until the start of the new year and involve festivities that range from dances, sumptuous meals, gift-giving and the honoring of African traditions. Celebrated by people of all ethnicities, Kwanzaa is most popular in the United States.
Have you heard of Boxing Day and Ōmisoka?
While it's observed in a number of countries, our friends and family up in Canada recognize Boxing Day as the statutory holiday that falls on December 26th every year. In other words, they get to enjoy an elongated Christmas that usually involves shopping activities not unlike Black Friday. Apparently, the deals are pretty good on Boxing Day!
Ōmisoka is an annual Japanese tradition takes place on December 31st and prepares celebrants for the new year by having them participate in activities that help for a "fresh start". House cleaning, bathing and even paying off debts are part of the tradition although many celebrate Ōmisoka by throwing parties.
And then, of course, there is Christmas!
We're sure this holiday needs to introduction but the annual December 25th holiday acknowledges the birth of Christ within the Christian faith. It is notoriously known for big family gatherings and the opening of presents underneath the Christmas tree on Christmas morning.

Keep in mind that we are open all week so don't hesitate to reach out to us by calling 561-721-6060. We serve the business communities in and around Palm Beach County, West Palm Beach, Royal Palm Beach,Wellington, Lake Worth, Boynton Beach, and Greenacres, Florida.

On behalf of the entire Stellar Signs & Graphics team, Merry Christmas, Happy Holidays and Happy New Year to one and all!


Tags: Christmas, Hanukkah, Kwanzaa, Ōmisoka


Categorised in: Special Announcement

This post was written by Bonnita Calhoun