21
Jan
2020
Published by Bonnita Calhoun Comments Off on Highlighting Three Of Our Most Popular Signage Products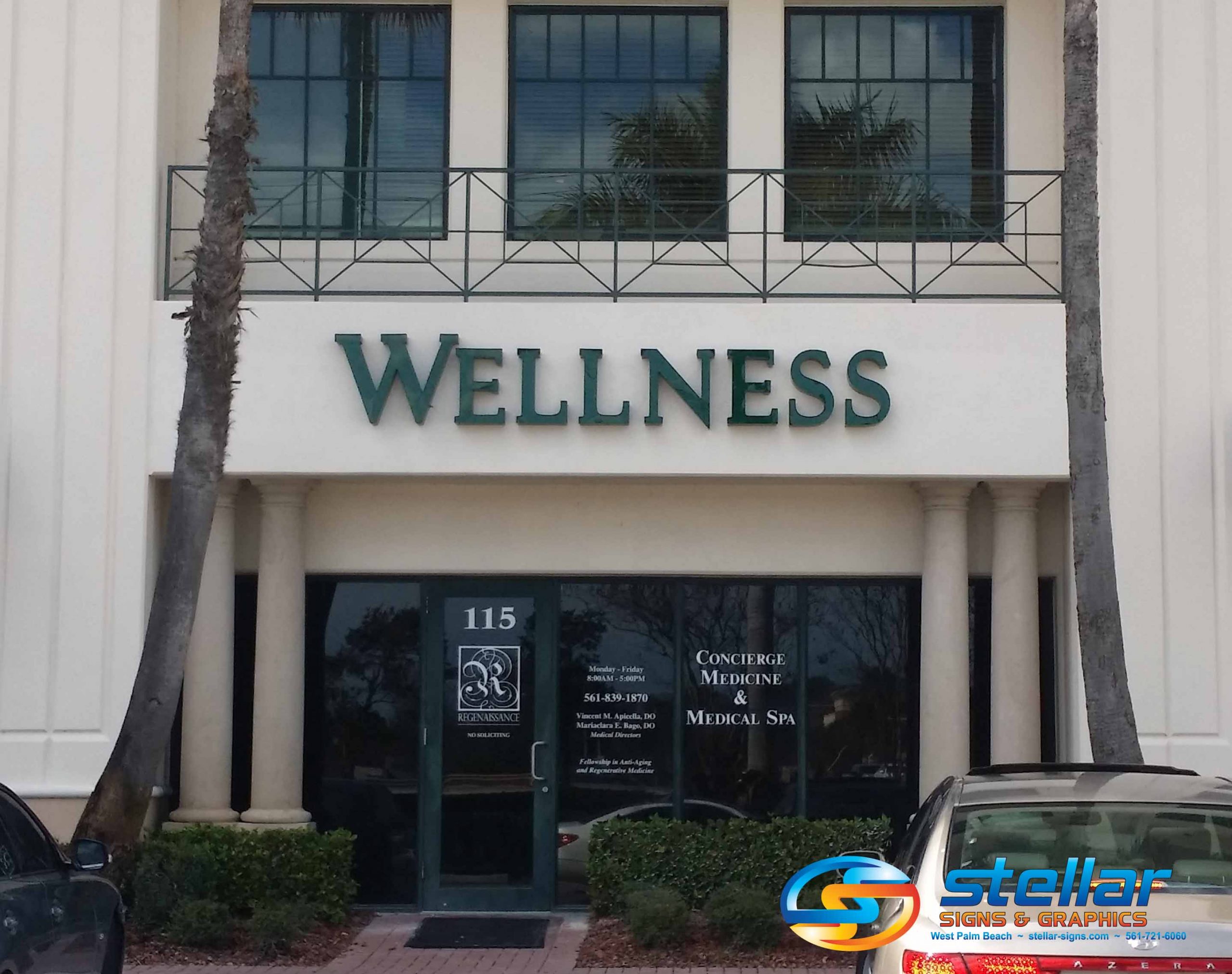 At Stellar Signs & Graphics, we're pretty big on helping our clients put forth the best images possible. We're very well aware that, as many people say, "image is everything". This is why our team of signage experts is so committed to ensuring that the signage we create for every client is the absolute best in the business.
As you're very likely aware, we specialize in a wide variety of signage products. In this week's blog, we'd like to highlight three of our most popular: channel letter signs, monument signs and lobby signs.
Channel letter signs.
Is your store located in a strip mall, plaza or other business community where there are many other businesses present? If so, you can't do better than displaying a storefront sign that is made with channel letters. Manufactured with sturdy aluminum, these signs are amazingly durable, rust-proof and not susceptible to insect damage.
Most often, we use colorful acrylic to create the fronts of the letters. This produces a vibrant look that can be seen from far distances, especially when we add LED lights. Our front lit, back lit and halo lit options make your channel letter sign easily visible at night!
Monument signs.
Is there a better way to alert the public to the location of your place of business than to erect a monument sign not far from its entrance? We can't think of one! Highly-noticeable and visually attractive, these signs are among the best ways of informing consumers of your company's whereabouts.
Our team of signage experts workswith a wide range of materials including a concrete and stucco combination which, when properly installed, can last many decades. We also use foam which is a pre-fabricated, incredibly durable signage product. Regularly used to mimic the presence of bricks, river rocks, wood and stucco, there is nothing soft and squishy about the foam we use!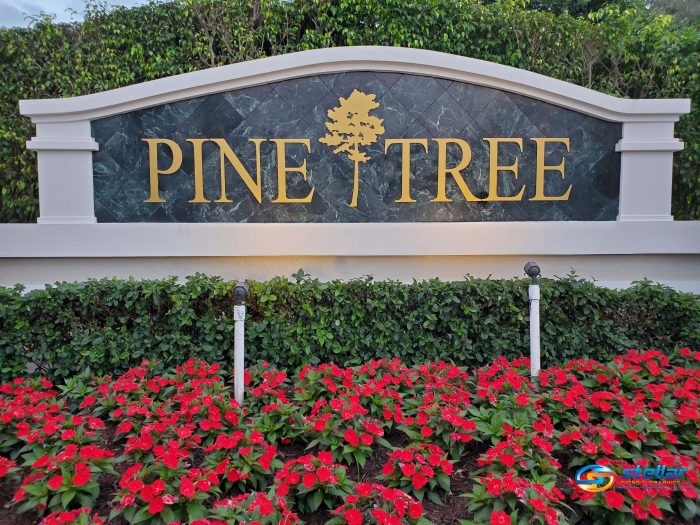 Lobby signs.
To make great impressions among those who visit your place of business, it's important to place a high-quality lobby sign on display. With a professionally-constructed lobby sign, you will both intrigue your existing customers and convince new visitors to continue to support your company.
Our team of signage experts has constructed countless lobby signs using such materials as acrylic, foam and metal. Our flat-cut manufacturing method provides crisp edges that give visually-stimulating appearances to our lobby signs. We also manipulate dimensional letters to ensure your lobby sign fits into any size location. And, by the way, lobby signs are incredibly cost-effective!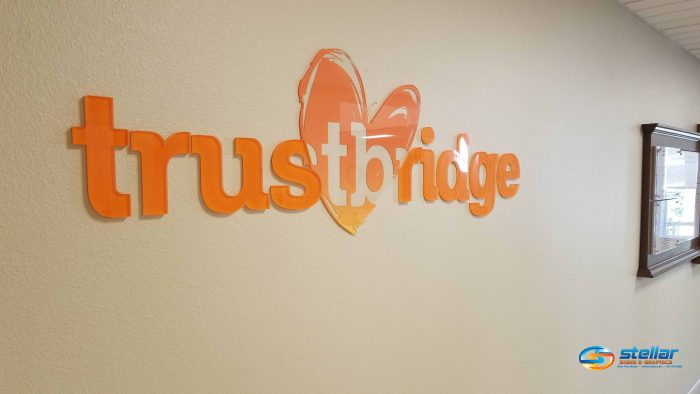 Let's get working on a high-quality sign for your business! The experts at Stellar Signs & Graphics serve the business communities in and around Palm Beach County, West Palm Beach, Royal Palm Beach, Wellington, Lake Worth, Boynton Beach, and Greenacres, Florida. Give us a call at 561-721-6060 today!


Tags: channel letter signs, channel letters, Lobby Signs, monument signs, signage, signage products


Categorised in: Channel Letter Signs, Channel Letters, Lobby Signs, Monument Sign Letters, Monument Signs

This post was written by Bonnita Calhoun