21
Mar
2023
Published by Walkiria Gutierrez Comments Off on How The Beauty Of Bronze Plaques Can Enhance Your Office Space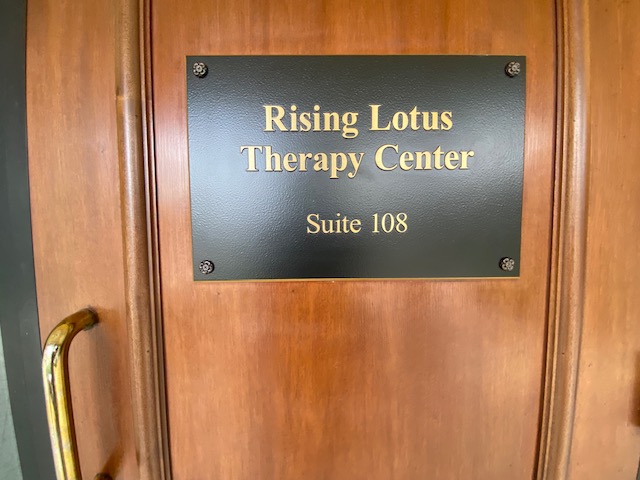 Check out the photos both above and below! As you'll see, the Stellar Signs & Graphics team recently manufactured and installed some new bronze plaques. They were for Rising Lotus Therapy Center and A.W. Dreyfoos School of the Arts.
We believe these new plaques add a great deal of prestige and professionalism to both working environments. Bronze plaques don't just add a touch of elegance and sophistication to your surroundings. They also offer a range of benefits that can enhance your office environment.
Bronze plaques add class to your office space.
They contribute a touch of elegance and sophistication to any environment. They're great for both modern open-plan offices and more traditional workspaces. Bronze plaques can be used to create focal points within your office space, drawing the eye and creating visual interest. They can also be used to complement other design elements within your office space, such as artwork, furniture and lighting. Together, they create a cohesive and visually appealing environment.
Bronze plaques are a timeless way to recognize achievements.
Whether it's recognizing employee contributions, celebrating milestones or commemorating a special event, bronze plaques offer a permanent way to honor these achievements. Unlike other forms of recognition, such as certificates or trophies, bronze plaques can be displayed prominently in your office space. They serve as reminders of the hard work and dedication of your employees. This can help to foster a culture of recognition within your organization, where employees feel valued and appreciated for their contributions.
Bronze plaques are a durable and long-lasting form of signage.
Unlike other types of signage, such as vinyl or paper, bronze plaques are resistant to wear and tear, weathering and fading. This makes them an ideal choice for outdoor areas or other high traffic areas where other types of signage may deteriorate over time. Bronze plaques are also easy to maintain, requiring only occasional cleaning to keep them looking their best. This makes them a practical and cost-effective investment for any organization.
Bronze plaques offer a high degree of customization and flexibility.
They can be customized with a range of design elements, including text, logos and images. This creates a unique and personalized plaque that reflects your organization's brand and values. The customization allows you to create a plaque that is tailored to your specific needs and requirements. Whether you're looking to recognize an individual or group, commemorate an event or simply add a touch of elegance to your office space, a bronze plaque is a great idea.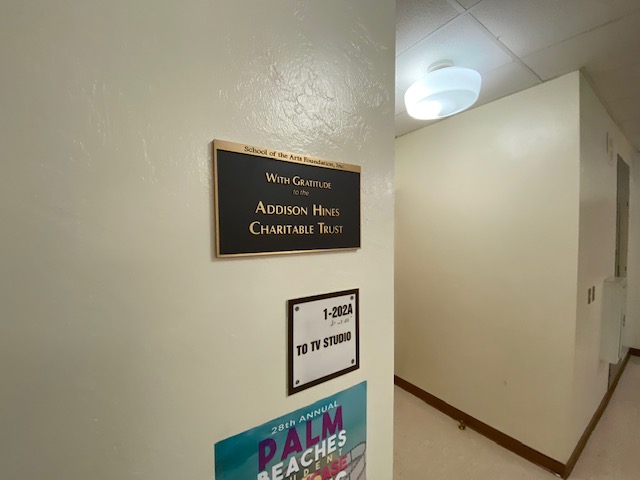 Bronze plaques create a sense of history and heritage within your office space.
They can be used to recognize the contributions of past employees and celebrate the history of your organization. Bronze plaques can also commemorate important events that have shaped your organization's culture and values. This sense of history and heritage can help to foster a sense of pride and ownership among your employees, as they feel connected to the rich history and legacy of your organization.
Would you like bronze plaques designed for your company's work environment?
The experts at Stellar Signs & Graphics serve the business communities in and around Palm Beach County, West Palm Beach, Royal Palm Beach, Wellington, Lake Worth, Boynton Beach, and Greenacres, Florida. Please do not hesitate to give us a call at 561-721-6060 or send us an e-mail at sales@stellar-signs.com.


Tags: achievements, bronze plaques, class, office, place of business, plaques, prestige, signage, signage products, sophistication, workspace


Categorised in: Bronze Plaques, Plaques

This post was written by Walkiria Gutierrez