25
Feb
2020
Published by Bonnita Calhoun Comments Off on How To Make Your Signage Stand Out From The Crowd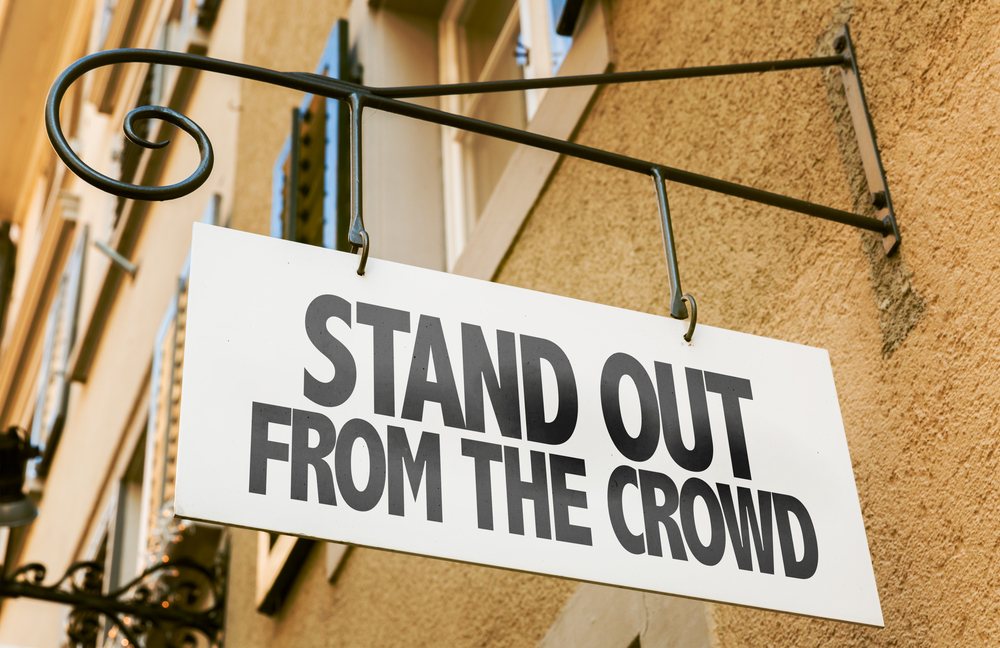 Making a sign for your business that grabs attention from passers-by is a big part of boosting your brand's popularity. There are many ways to make an effective sign. But what can you do make it stand out from all the rest?
Use contrasting colors.
It's important to have a sign that is visible from far distances and all angles. Channel letter signs with LED lights work wonders in this department. However, not all signs are meant to be made with letters that literally jut out from their backgrounds. This is why it is important to have your message "jut out" in other ways. Using contrasting colors is a great way to do that.
"When choosing a background for your sign, don't use anything that will make it difficult to focus on the main message," advises the U.K.'s Identity Signage & Printing, "Using bold, striking colors doesn't necessarily draw in customer attention, but alternating contrasting colors (such as black and yellow in the example above) will make it easier for your audience to understand who you are and what you're all about."
Avoid hard-to-read fonts.
Squinting is not something you want onlookers of your sign to do. If it's hard to read, your message will be lost. Furthermore, the difficulty you present to those viewing your sign could cause them to bypass your business altogether. Your best bet is choosing a font that is very easy to make out.
"Fancy fonts can seriously compromise the legibility of your sign – as does mixing more than two fonts," says Esko, "If you're not quite sure whether you're making the right choice, ask for a second (or third, fourth, …) opinion and check out our top typeface trends for signage."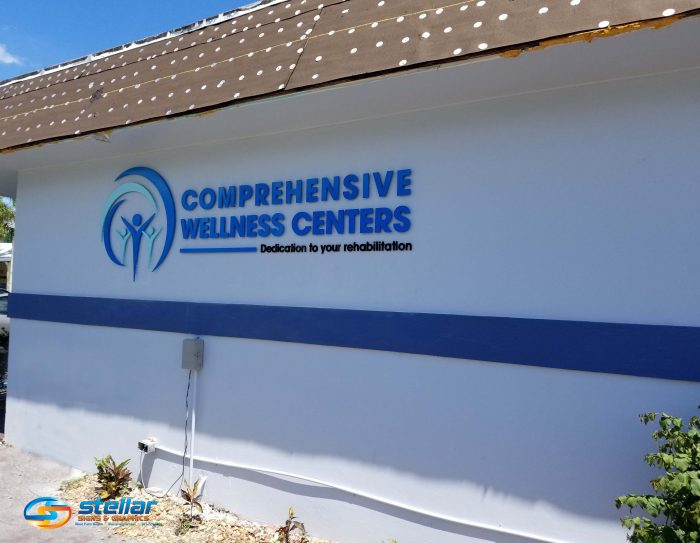 Make "less is more" your rule of thumb.
There is a lot of beauty in simplicity. Consider the fact that the average length of a person's attention span is usually pretty short. It's important to grab attention quickly. And if you're insisting upon viewers of your sign to take in an abundance of information, your message is likely to get ignored. Keep your sign simple to ensure that when attention is grabbed, it is kept long enough for your message to be effectively communicated.

"With the average attention span continuing to shorten and the number of competitors increasing, it is essential that you keep your signage clear and precise," says Identity Signage & Printing, "Too much detail can be as damaging as too little – it's essential to keep the balance right, whilst also being sure to include all the necessary information."

Let's get working on a signage project for your company that will stand out from all the rest! The experts at Stellar Signs & Graphics serve the business communities in and around Palm Beach County, West Palm Beach, Royal Palm Beach, Wellington, Lake Worth, Boynton Beach, and Greenacres, Florida. Give us a call at 561-721-6060 today!


Tags: channel letter signs, channel letters, contrasting colors, easy-to-read fonts, LED lights, signage, signage ideas


Categorised in: Channel Letter Signs, Channel Letters, Signage Planning, Signs for Mall Stores, Storefront Signage

This post was written by Bonnita Calhoun