4
Aug
2020
Published by Bonnita Calhoun Comments Off on Install Cubicle Sneeze Guards And Partition Walls In Your Work Space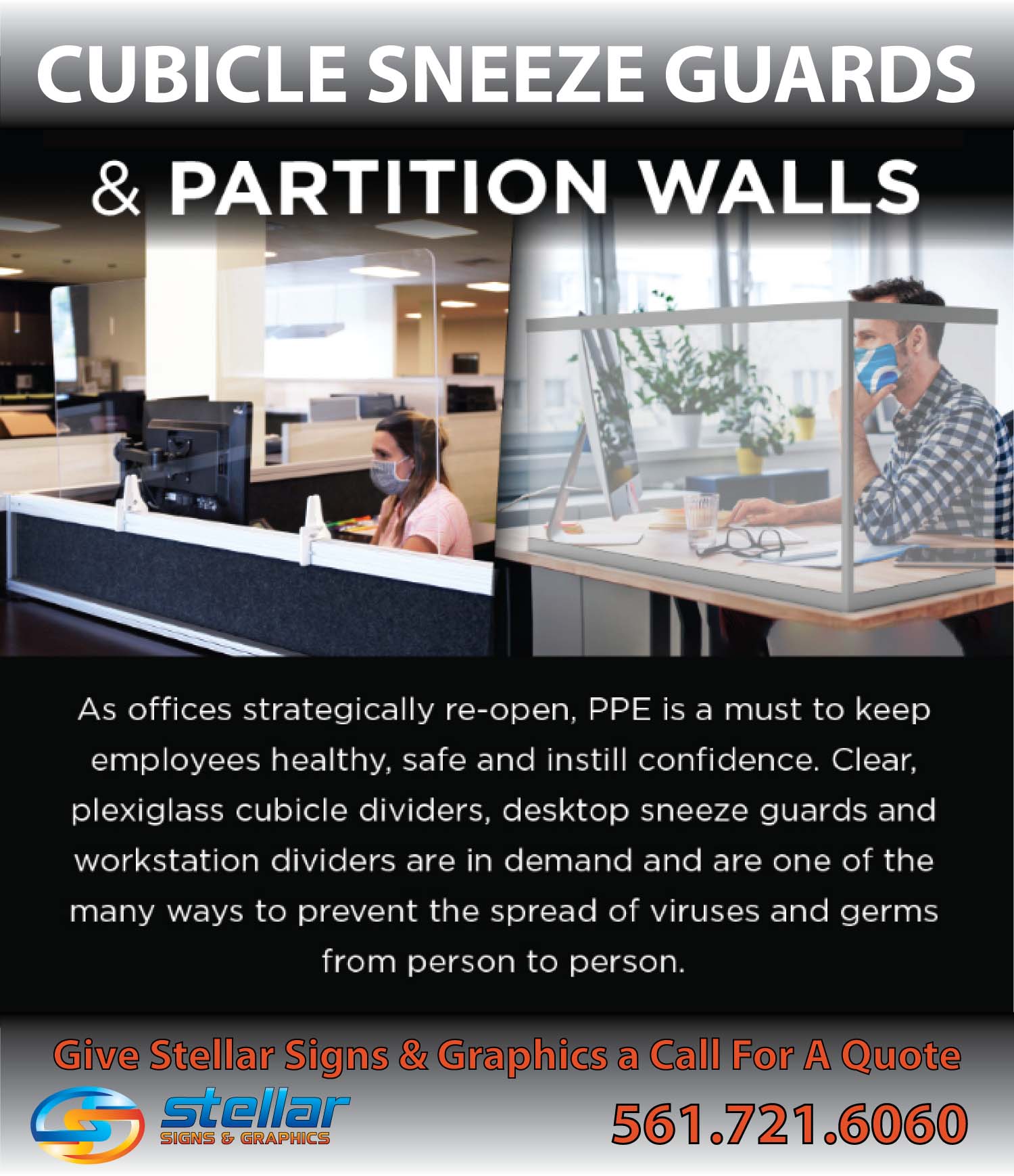 It's been a long time since we last posted a blog! For the past three months, the Stellar Signs & Graphics team has been facing the same struggle that has been presented to nearly all businesses due to the coronavirus pandemic. We're elated to be blogging again and would first like to send our best wishes to everyone.
COVID-19 has been rough on us all.
We're heartbroken to know how many lives the virus has taken. And, here in the state of Florida, we have been especially hit hard. Allow us to reiterate our sincere hope that we can all work together on stopping the spread of the virus and putting this awful time in our lives well behind us very soon.
Needless to say, it's imperative we all do our parts to keep our family members, friends and co-workers safe. For the purpose of today's blog, we'd like to discuss that third group of people. The Stellar Signs & Graphics team is working from home, for the most part. But we're well aware that not everyone has that luxury.
Are you back in the office?
If your team is back in the office, cubicle sneeze guards and partition walls are practically mandatory. As offices strategically re-open, personal protective equipment (PPE) is a must to keep employees healthy and safe. Clear, plexiglass cubicle dividers, desktop sneeze guards and workstation dividers are now in high demand. They are among the most important ways to prevent the spread of viruses and germs from person to person.
With cubicle sneeze guards and partition walls, you will help to maintain social distancing and physical separation in your office. As mentioned, these solutions are more important than ever to maintain clean and healthy work spaces, protecting your employees.
Divide large rooms into private and separate areas.
With these PPE, you can create entirely new work spaces at your place of business. You can create new walls, hallways, private areas and rooms without incurring costly construction charges. The installation of cubicle sneeze guards and partition walls is also a cost-effective choice. In addition, they can easily be cleaned and disinfected. They can also be moved to use in other rooms where they are needed!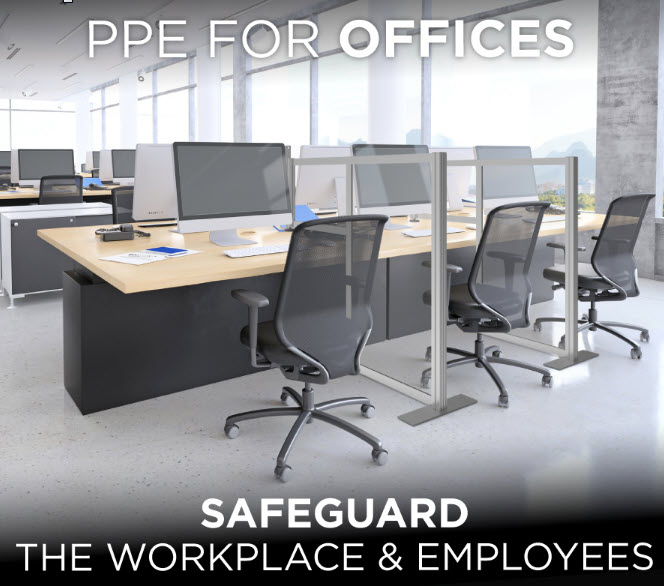 Are you ready to install cubicle sneeze guards and partition walls in your office? The experts at Stellar Signs & Graphics serve the business communities in and around Palm Beach County, West Palm Beach, Royal Palm Beach, Wellington, Lake Worth, Boynton Beach, and Greenacres, Florida. Please don't hesitate to give us a call at 561-721-6060 today!


Tags: coronavirus, COVID-19, Cubicle Sneeze Guards, employees, health, Partition Walls, PPE, safety, social distancing, workplace


Categorised in: Cubicle Sneeze Guards, Partition Walls, Sneeze Guards

This post was written by Bonnita Calhoun