1
May
2018
Published by Bonnita Calhoun Comments Off on LED Light Bulbs Save Both Energy And Money!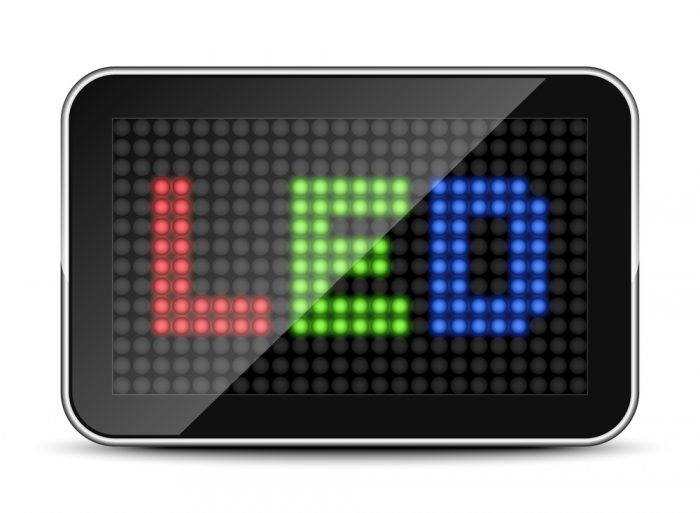 At Stellar Signs & Graphics, we specialize in creating a wide variety of signage products. It can be argued, however, that we're especially known for our channel letter signs and monument signs. Perhaps, it's because these two eye-catching signage products are among the brightest in our bunch of available products. And we do mean that literally!
Many channel letter signs and monument signs make use of LED (light emitting diode) light bulbs. First and foremost, these lights produce especially dazzling visual images which are known to attract eyes from far distances. Signs that can be seen at night are especially lucrative for business owners because they serve as 24/7 advertising mechanisms.
LEDs are also great money savers!
Stellar Signs & Graphics offers LED conversions for all signage products. When compared to incandescent and CFL (compact fluorescent lamp) bulbs, LED light bulbs provide huge savings. You may be wondering, "Aren't LED light bulbs more expensive?" Yes, as Holly Johnson points out on TheSimpleDollar.com, one LED can run you up to $8 while incandescent and CFL lights are generally $1 and $2 respectively.
However, significant savings are found in both the long-lastingness and low energy usage of LED light bulbs. In her article, Johnson provides a chart that shows that LEDs use about 10 watts of energy and can last between 20,000 and 50,000 hours. She notes that, according to Consumer Reports, this is about five times longer than any other bulb on the market.
LEDs are great energy savers!
Incandescent bulbs use 60 watts and are known to last up to 1,200 hours. CFLs typically use 14 watts and last up to 8,000 hours. Johnson's chart shows that for 25,000 hours of use, you would need 21 incandescent bulbs or 3 CFLs. Or, of course, you could use just one LED light bulb in that time span.
Her chart also estimates that over the course of 23 years, one would spend a combined $201 on electricity bills and incandescent light bulb replacements. "As you can see, buying longer-lasting, more efficient light bulbs can really pay off over time," writes Johnson, "Over a 23-year period, it will cost you over $200 (and many trips to the hardware store) to keep one 60-watt lamp lit with incandescent bulbs. By comparison, it would cost just $48 using a handful of CFLs, or $38 using a single LED light bulb — a savings of more than $150 either way."
Perhaps, it's time to convert your sign's bulbs to LEDs!
The signage experts at Stellar Signs & Graphics can help you! We serve the business communities in and around Palm Beach Gardens, West Palm Beach, Palm Beach County, Royal Palm Beach, Wellington, Lake Worth, Boynton Beach, and Greenacres, Florida. Please don't hesitate to give us a call at 561-721-6060 today!


Tags: CFLs, channel letter signs, incandescent light bulbs, LED light bulbs, LEDs, monument signs


Categorised in: Channel Letter Signs, Channel Letters, Illuminated Signs, Monument Sign Letters, Monument Signs

This post was written by Bonnita Calhoun