9
May
2023
Published by Walkiria Gutierrez Comments Off on Lighting Up Your Reputation With Illuminated Lobby Signs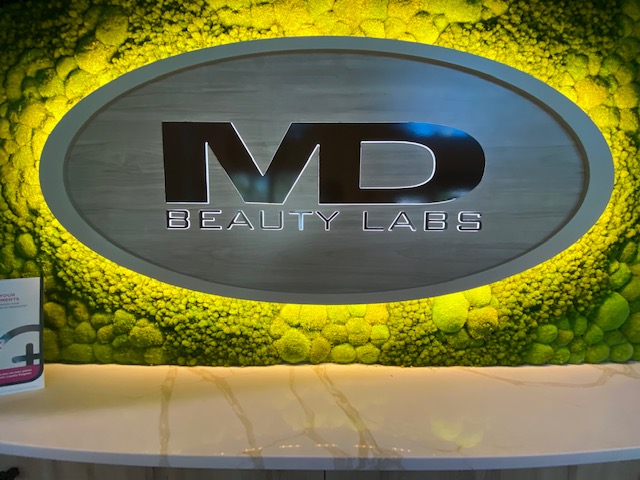 MD Beauty Labs is Palm Beach's answer to the signs of aging. This amazing clinic makes it their mission to help each of their clients feel as great as they look. To do that, they embrace a philosophy that combines the very latest in anti-aging and non-invasive cosmetic treatments. They are all performed in a luxurious environment with therapeutic, whole-patient care.
At Stellar Signs & Graphics, we absolutely love the MD Beauty Labs philosophy.
It is, in fact, quite similar to our approach to designing our high-quality signage products. We always want our clients to look as good as possible. That is why we're elated to recently have completed a back-lit lobby sign for MD Beauty Labs.
We feel this lobby sign works wonders in communicating the beauty that the clinic is so adept at helping their clients maintain. Especially because their new lobby sign is illuminated, it showcases the prestige and impressiveness of their brand.
Illuminated lobby signs are impossible to miss.
By lighting up your business name or logo, you can attract the attention of anyone passing by your office or walking through your lobby. This increased visibility can help to attract new customers and enhance your reputation in the community.
A well-designed illuminated lobby sign can also add a touch of professionalism to your office space. It shows that you take your business seriously and care about the impressions you make on your customers. This can help to build trust and credibility with your audience and position your business as a leader in your industry.
Illuminated lobby signs create memorable impressions.
By adding a unique design or creative lighting effects, you can create lasting impressions on your customers. This helps you to increase brand recognition and build a strong connection with your audience.
Illuminated lobby signs can also help to differentiate your business from the competition. By creating a unique and eye-catching sign, you can stand out in a crowded marketplace and capture the attention of potential customers. This assists you in positioning your business as a leader in its industry, giving you a competitive advantage.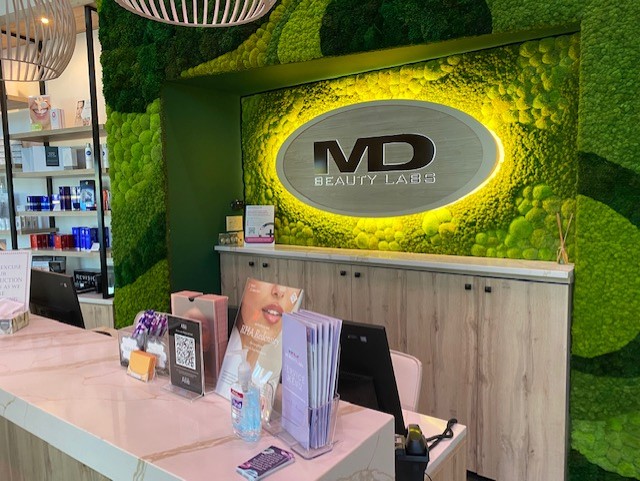 Illuminated lobby signs provide 24/7 advertising for your business.
Even when your office is closed, your illuminated lobby sign is still visible and promoting your business. This can help to increase brand awareness and attract new customers around the clock.
It should also be noted that illuminated lobby signs are more energy-efficient than you might think. With advances in LED technology, you can achieve the same bright and vibrant look as traditional signs with a fraction of the energy usage. The end result is that save you money on your energy bills while still providing the same benefits.
Let's get to work on an illuminated lobby sign for your place of business!
The experts at Stellar Signs & Graphics serve the business communities in and around Palm Beach County, West Palm Beach, Royal Palm Beach, Wellington, Lake Worth, Boynton Beach, and Greenacres, Florida. Give us a call at 561-721-6060 today! You may also email sales@stellar-signs.com or fill out the form on our Contact Us page!


Tags: advertising, clinic, illuminated lobby signs, illuminated signs, Lobby Signs, MD Beauty Labs, memorable impressions, Palm Beach, skin care


Categorised in: Illuminated Lobby Signs, Illuminated Signs, Lobby Signs

This post was written by Walkiria Gutierrez