26
Oct
2021
Published by Bonnita Calhoun Comments Off on Lobby Signs Help To Make Great First Impressions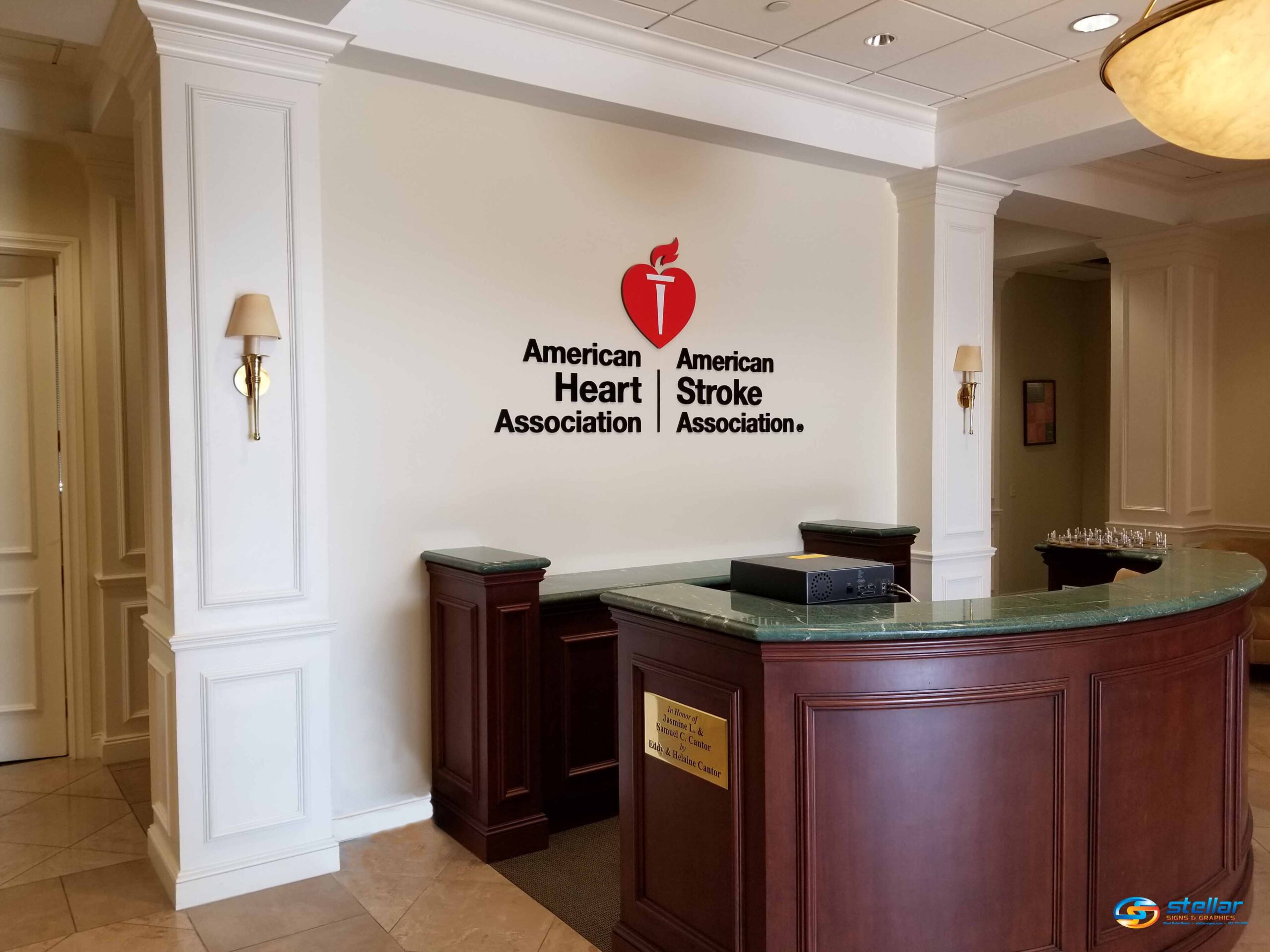 First impressions count for a lot. So allow us to ask you this question. How good is the impression you give visitors of your place of business? Are they wowed by your decor? Or are they met with ho-hum visuals? Make no mistake about it. The way in which you present your business location to members of the general public goes a long way in determining its reputation. This is why it's so important to invest in a high-quality lobby sign.
Lobby signs are exactly what their name says they are. They are signs that hang in your lobby. Of course, they can also be placed in your foyer or behind your front desk. The makeup of your office will determine where your lobby sign should be placed. The bottom line, however, is that your lobby sign should convey what your brand is all about.
Give your customers a warm welcome.
Is your brand all about customer satisfaction? If so, it's important to give customers a warm welcome when they visit you. Part of that, of course, should be the kind and inviting methods your associates use to greet customers. As well, the visual representation of your business should be just as welcoming. With a lobby sign, you inform customers that they've reached the right place. You also showcase your business as both established and credible.
"When customers enter your space, office lobby signs are typically the first thing they see," explains Houston's Vital Sign Solutions, "Having a sign puts customers at ease right from the start…A well-designed sign…lets customers know you value their visit with the attention you give to your sign."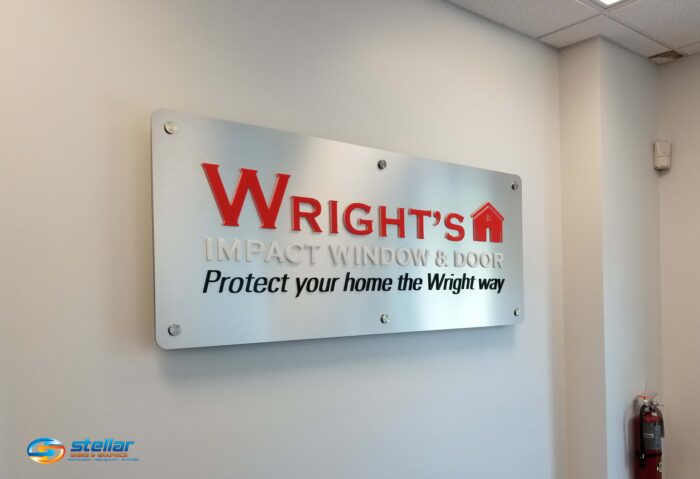 Set your brand apart from its competitors.
It's important that we don't gloss over the importance of quality. Your lobby sign should be constructed with high-quality materials. It should also be designed with eye-catching qualities. Grabbing and keeping attention means that your sign looks different from others. Its uniqueness will help to set your brand apart from the completion.
At Stellar Signs & Graphics, we often like to use dimensional letters for the lobby signs we construct. However, we also pride ourselves on creating works of art with acrylic logo panels. Some of our clients have chosen layered appearances, which allow for more intricate patterns and displays. Others have combined the panels with the addition of dimensional lettering. This highlights the beauty of the individual letters while bringing out the colors and materials of the panel.
Let's get working on your company's new lobby sign!
The experts at Stellar Signs & Graphics serve the business communities in and around Palm Beach County, West Palm Beach, Royal Palm Beach, Wellington, Lake Worth, Boynton Beach, and Greenacres, Florida. Give us a call at 561-721-6060 today!


Tags: business decor, Dimensional Lettering, Dimensional Letters, first impressions, front lobby, lobby signage, Lobby Signs, signage, signs


Categorised in: Dimensional Lettering, Dimensional Letters, Dimensional Wall Letters, Lobby Signs

This post was written by Bonnita Calhoun