9
May
2017
Published by Bonnita Calhoun Comments Off on Making Your Brand Name Pop With Dimensional Letters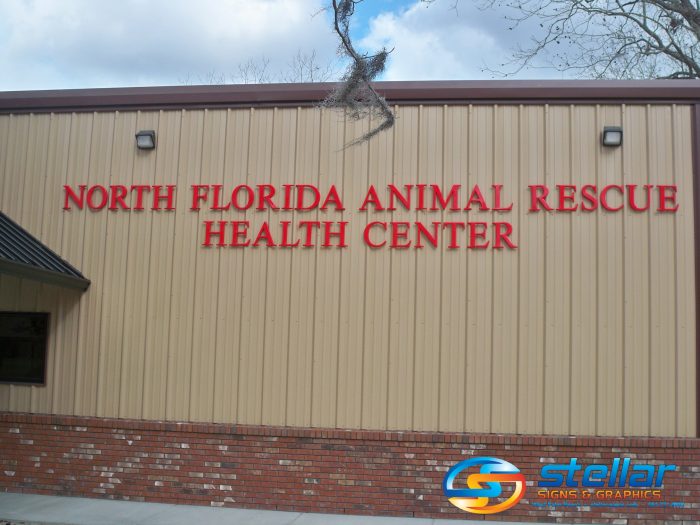 It's safe to say that all business owners want their companies to stand out from the rest. And, of course, there are many different ways to accomplish that. Placing a high priority on providing excellent customer service is a top-of-the-list method of attracting customers away from competitors. Offering high-quality products and affordable prices is another recipe for success. However, it's important to never neglect the importance of brand imaging.
Your brand has the difficult responsibility of pulling off two very important tasks: 1) Making customers feel great about themselves and 2) Making customers feel great about you! Pulling off #1 will usually come by way of the aforementioned attention to customer service. Making customers feel valued and appreciated is an important part of every business owner's job. However, accomplishing #2 will require a bit more than just offering great products at good prices.
It's all about how you brand yourself! Is your brand imaging memorable? Do you have a company logo that sticks in the minds of those who view it? It's important to ensure that your brand images are consistent throughout all of your stationary, business cards, social media accounts and signage. And when it comes to signage, your friends at Stellar Signs & Graphics know a thing or two!
We are a full service sign company that specializes in manufacturing a wide variety of signs, while also offering a full range of services including consulting, design, production, installation and repair. Having a long history of servicing clients in the West Palm Beach, Florida area, we know the importance of branding through signage. And, as a result, we stand behind the power of dimensional letters.
We consider dimensional letters the "workhorses" of the signage industry.
This is because they can be used in a variety of settings – both indoors and outdoors – to provide a number of functions. They can be used as reception signs, menu boards, directory and way-finding signs and so much more. And, as their name suggests, the three-dimensional effect these letters have help for your brand imaging to "pop" in front of their viewers.
Representing your company in such a vibrant way, dimensional letters offer the type of signage that does a lot to boost your brand's reputation. As explained by The New York State Small Business Development Center in their handbook on signage, "on-premise signs are a form of commercial advertising. Among retail businesses, it is the most ubiquitous of all advertising options. When designed effectively, a sign can combine with other media to help 'brand' your business in the mind of a consumer."
Dimensional letters can be installed directly to the walls of your lobby or storefront facade.
They can be constructed from your choice of acrylic/plastic, foam or metal materials.

The acrylic, PVC and plastic materials are long-lasting and perfectly suited for both interior and exterior signage. For exterior applications, we consider such factors as the traffic in front of your venue and the general speed at which cars travel. The higher the speed, the taller the letters need to be. For interior uses, acrylic letters give your lobby a very sleek, high-class look through their chic and glossy appearances.

Foam letters can be as thick as four inches to truly create a dramatic 3D look. This is the best material for extra thick signs. They can be painted in your company's colors or have acrylic or metal laminates attached.

Our lightweight, rust-free aluminum dimensional letters are also popular choices. They can be mounted either flush to wall surfaces or projected from the surfaces to really help them stand out from their backings. Metal lettering is also available in bronze, stainless steel and brass.

The experts at Stellar Signs & Graphics serve the business communities in and around Palm Beach County, West Palm Beach, Royal Palm Beach, Wellington, Lake Worth, Boynton Beach, and Greenacres, Florida. Contact us today at to discover more about how dimensional letter signs ban boost your brand image! We'll work with you on choosing font, color display, mounting options and sizing. Call us at 561-721-6060!


Tags: Dimensional Letters, Popular Uses for Dimensional Lettering in West Palm Beach FL, Types of Dimensional Lettering Signs Available in West Palm Beach FL, Where To Buy Dimensional Lettering in West Palm Beach FL


Categorised in: Dimensional Letter Building Signs, Dimensional Lettering, Dimensional Letters, Dimensional Wall Letters

This post was written by Bonnita Calhoun