8
Dec
2020
Published by Bonnita Calhoun Comments Off on Mint Eco Car Wash Has A Fresh New Look!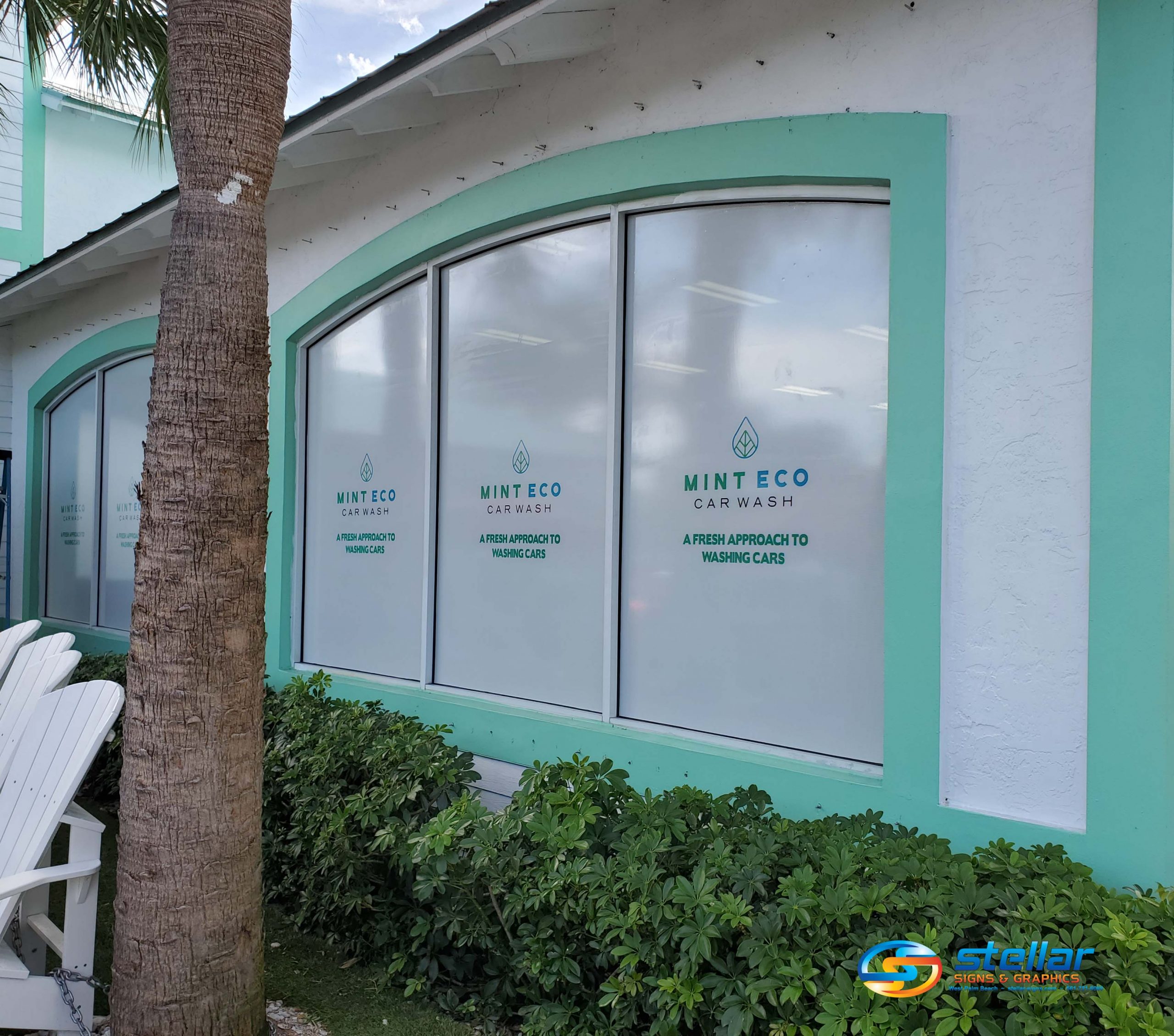 Mint Eco Car Wash is on a mission: to make people happy. The business, which is formerly known as Rubber Ducky Car Wash, places customer satisfaction at the top of its list of priorities. However, it is also committed to re-inventing the concept of car washes from top to bottom. As a result, the Mint Eco Car Wash slogan is "A Fresh Approach to Washing Cars".
"We believe that a clean car makes you feel good….makes you feel optimistic about the rest of your day," says their company website, "Every element of your experience at Mint Eco Car Wash is designed to relax you. By the time you get your car, we hope you feel less stressed and happy. And we love being in the business of selling happiness."
How did our team help Mint Eco Car Wash to increase its fresh approach?
The Stellar Signs & Graphics team is elated to have recently worked with Mint Eco Car Wash. In keeping with the company's commitment to freshness, they commissioned us to design and install new window graphics. They were installed in both the interior and exterior of their new Jupiter location. Mint Eco Car Wash also has a location in West Palm Beach.
Check out the photos both above and below! As you can see, the newly-designed window graphics convey the "minty fresh" mission statement of Mint Eco Car Wash. They also serve a few other purposes. You see, the material used to complete this project doesn't just offer the new car wash location a sleek and fresh appearance.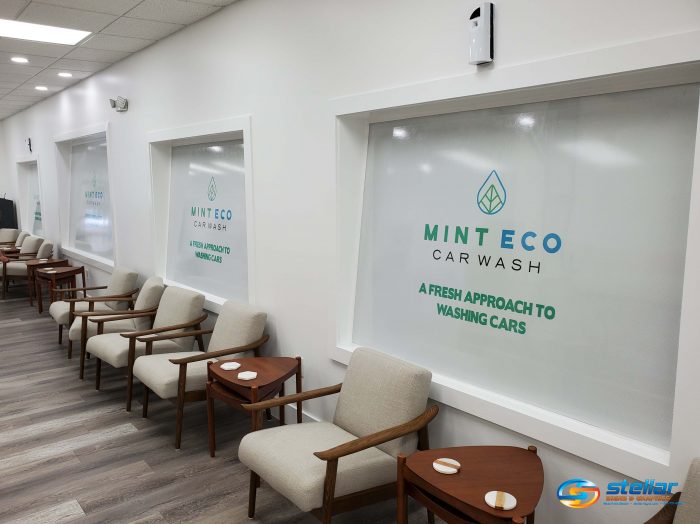 What type of material was used for this project?
The window perforated vinyl used on the interior and exterior windows have small holes. That way, you can both see through them and have natural light shine through. It does, however, block the often-harsh Florida sun. For this project, our team used 65/35 perf. In other words, it is made up of 65% vinyl and 35% holes. Therefore, less light is let in and the print is wonderfully vibrant.
Since the needs of companies vary from one to another, there are several different perf percentages available. Suiting the needs of our many different clients is one of the top priorities of Stellar Signs & Graphics.
Are you ready to freshen up the look of your place of business with a new window graphic?
Please don't hesitate to reach out to our team to discuss the window graphics that would work for you. The experts at Stellar Signs & Graphics serve the business communities in and around Palm Beach County, West Palm Beach, Royal Palm Beach, Wellington, Lake Worth, Boynton Beach, and Greenacres, Florida. Give us a call at 561-721-6060 today!


Tags: exterior design, interior design, Mint Eco Car Wash, perf, perforated vinyl, window graphics, window graphics and lettering, window perforated vinyl


Categorised in: Window Graphics, Window Lettering

This post was written by Bonnita Calhoun