11
Jul
2017
Published by Bonnita Calhoun Comments Off on How Do Monument Signs Deliver Customers To Your Front Door?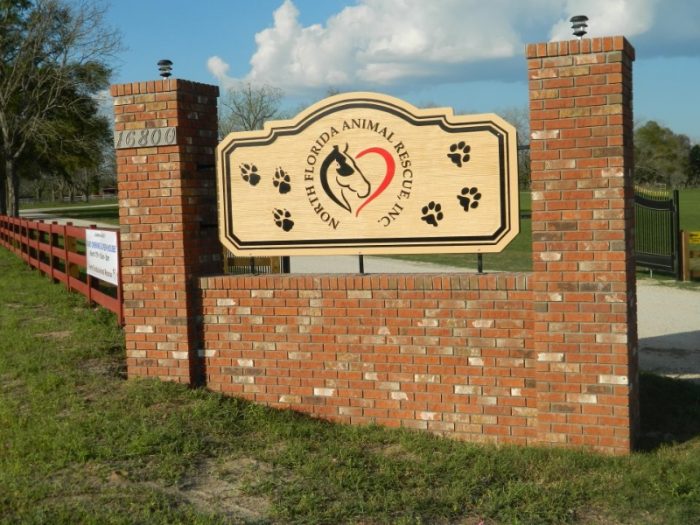 Monument signs are fantastic ways to send people who happen to be walking or driving by your place of business directly to its front doors. How so? Well, perhaps, it's because these free-standing structures are eye-catching, visually stimulating pieces of art that beautify the physical spaces in front of office buildings, plazas and storefronts.
Monument signs can't be missed by anyone within the vicinities of the businesses they represent. And they come in a number of different forms! The following are a just a few of the most popular examples.
Traditional monument signs.
Free-standing traditional monument signs are generally utilized by business owners who are the sole tenants in their buildings. That way, the signs are specifically designated to advertise that one business. Often constructed from durable materials such as concrete, stucco or foam, these signs can be made to match the styles and decors of the buildings they are in front of.
Outdoor directory monument signs.
For buildings that house numerous tenants, these signs are ideal. They are often used to adorn front entrance areas of medical centers and other office buildings that include various business types. Every business in the building is meant to be represented on the sign. These signs are important because customers looking for your business need to be assured that they have found the right location. This can be difficult when your storefront is surrounded by a number of other businesses.
LED board monument signs.
These awesome signs are predominantly utilized by such businesses as gas stations, auto repair shops, schools, churches, entertainment centers and other retail businesses. Business owners who use LED board monument signs absolutely love them because they have digital displays that allow for information to be changed on a regular basis.
These signs allow businesses to provide important messages about current or upcoming sales and events. And because of their bright illuminated looks and constantly changing text, they are among the most eye-catching forms of signage in the business!
What type of monument sign would best suit your business?
Whether you like the idea of a traditional monument sign, an outdoor directory monument sign or an LED board monument signs, the friendly professionals at Stellar Signs & Graphics are here to help you! Our experts serve the business communities in and around Palm Beach County, West Palm Beach, Royal Palm Beach, Wellington, Lake Worth, Boynton Beach, and Greenacres, Florida.

Give us a call at 561-721-6060 today!


Tags: digital display, LED board monument signs, monument signs, outdoor directory monument signs


Categorised in: Monument Sign Letters, Monument Signs

This post was written by Bonnita Calhoun