25
Jan
2022
Published by Bonnita Calhoun Comments Off on Providing Signage Excellence To The Most Trusted Real Estate Agency In The USA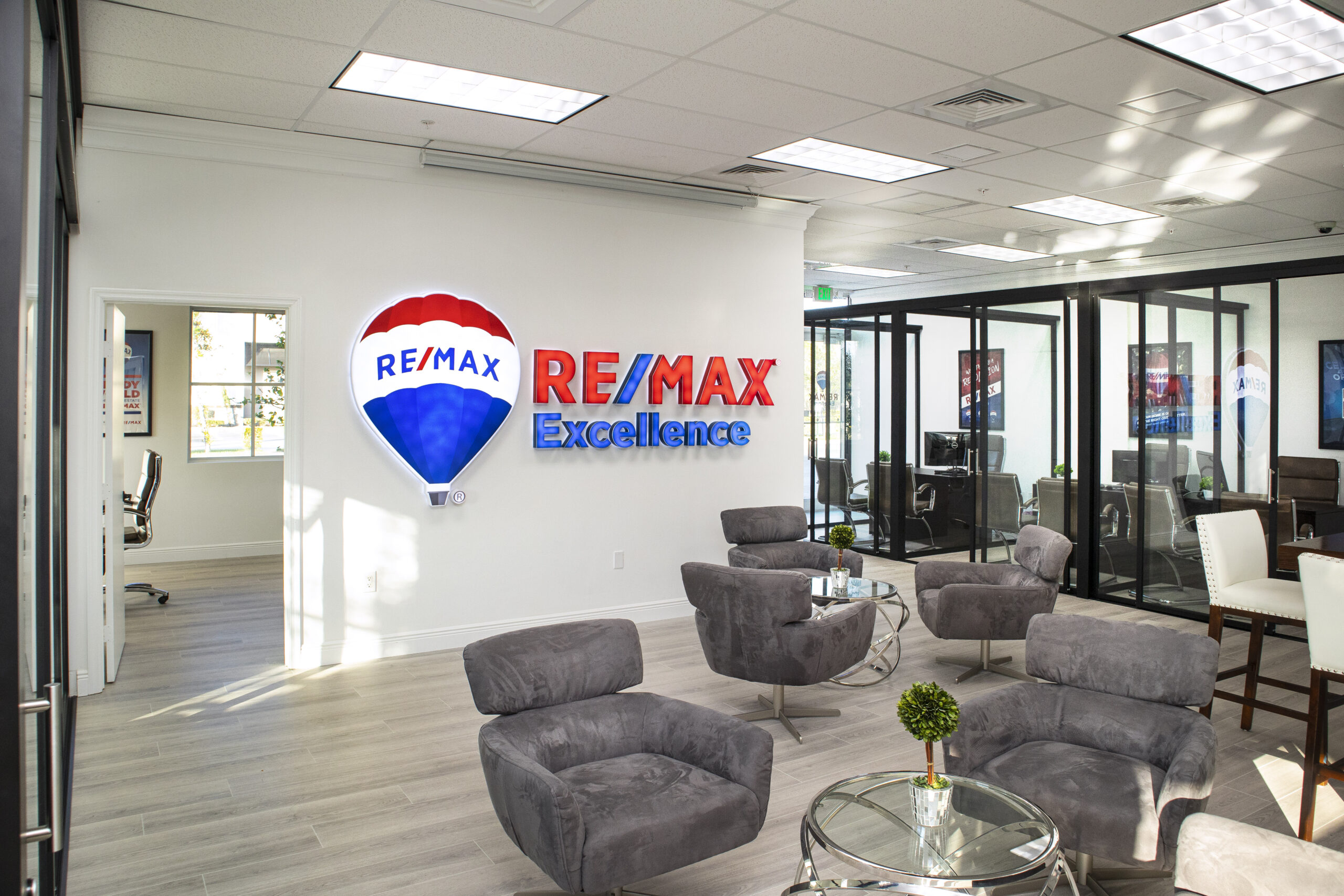 In the world of real estate, there is simply no name that holds greater power than RE/MAX. Short for Real Estate Maximums, RE/MAX is an American international real estate company that operates through a franchise system. With over 100,000 agents working in nearly 7,000 offices worldwide, the company is incomparable. It was voted the #1 most trusted Real Estate Agency brand by American shoppers. The ranking is based on the 2022 BrandSpark® American Trust Study.
"With the limited number of homes on the current U.S. market, you need an agent with the right connections, technology and strategies to achieve your home buying or selling vision," proclaims the RE/MAX website, "Whether you're feeling overwhelmed and want someone to take the wheel, or you just need a second opinion and you have it covered, you can be rest assured a RE/MAX agent is the right agent for any level of service, in any market condition."
Check out our new signage projects for RE/MAX!
The signage experts at Stellar Signs & Graphics have been honored to have worked with RE/MAX Excellence in Wellington, Florida a number of times in the past. We're especially excited to reveal our latest work for this great company. The RE/MAX offices in Wellington have recently been beautified by not one, but two new signage projects!
First is the stunning new lobby sign, as seen above. It incorporates the famous RE/MAX balloon logo. It is 51 inches in height and has an overall width of 120 inches. Both the balloon logo and the letters used to construct this eye-catching work of art are made from .5" clear pushed through acrylic. Translucent red and blue vinyl were added to the face.
Second is the sleek conference room branding project, as seen below. It was constructed with .5″" red and blue cut acrylic lettering. The balloon logo was cut from .5" white acrylic and had a full color print added to the front. Both the lobby and conference room now proudly boast the colors and images long associated with the country's #1 real estate agency.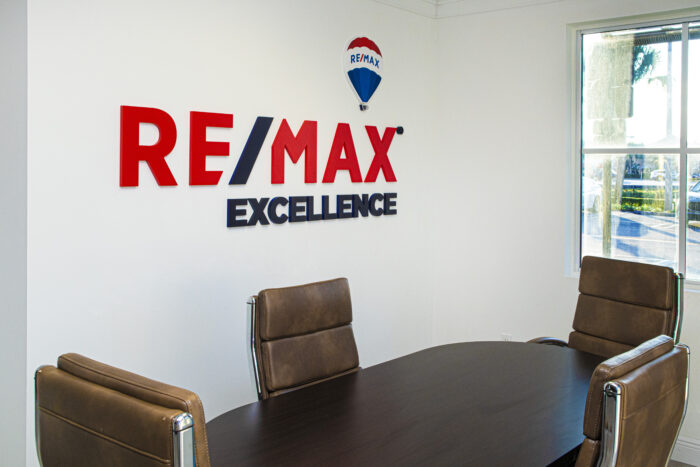 Your signage communicates your prestige!
As mentioned, our team feels privileged to have been regularly called upon by RE/MAX Excellence to construct signage for their offices. RE/MAX Excellence is one of the fastest growing agencies in Palm Beach.

We would love to get working on a brand new signage project for you! The experts at Stellar Signs & Graphics serve the business communities in and around Palm Beach County, West Palm Beach, Royal Palm Beach, Wellington, Lake Worth, Boynton Beach, and Greenacres, Florida. Please don't hesitate to give us a call at 561-721-6060 today!


Tags: acrylic, conference room, lobby signage, Lobby Signs, prestige, RE/MAX Excellence, real estate, signage, signs, vinyl, wall branding, Wellington


Categorised in: Lobby Signs, Logo Signs, Wall Lettering, Wall Signs

This post was written by Bonnita Calhoun