21
Apr
2020
Published by Bonnita Calhoun Comments Off on Remaining Committed To Helping Your Company Shine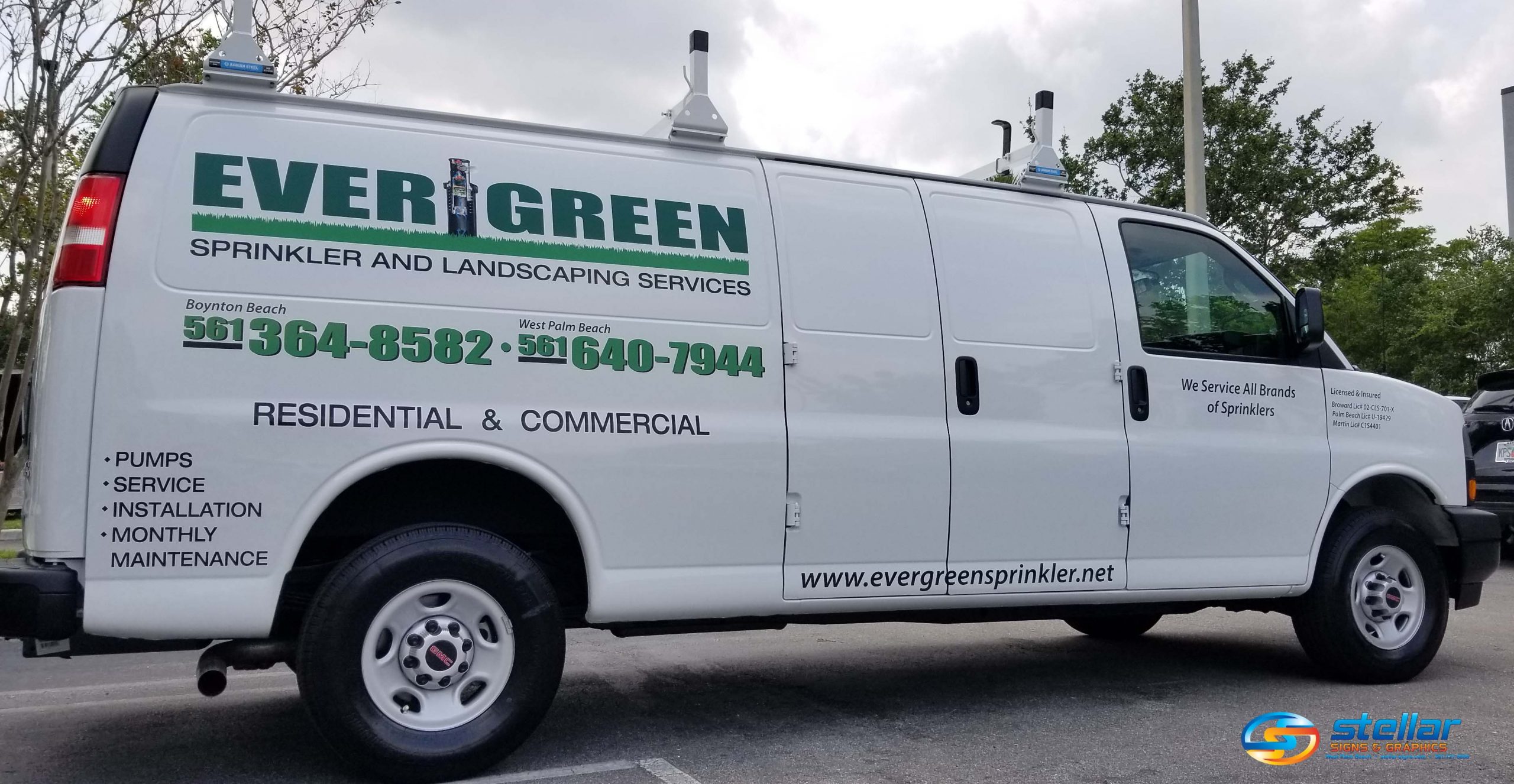 Needless to say, we're all experiencing a tough time. On behalf of the entire Stellar Signs & Graphics team, we'd like to offer you a little bit of encouragement today. Although we can't say exactly when, we do know that the coronavirus pandemic will be behind us one day. And, on that day, our team will be here, continuing its commitment to helping the businesses of West Palm Beach, Florida to shine.
With our many different high-quality signage products, we know we can help our clients to grow their companies. We understand, of course, that, at the present time, many business owners feel their futures are bleak. Many have had to shut their doors and even let go of staff members. Allow us to reiterate that we're here to support you in any way we can. And while things are hard, at the moment, we're confident they won't remain that way forever.
There will come a day when business will be ready to boom for your company again. So, allow us to remind you of the ways we can help your company to shine when the time is right.
Do you have a company vehicle we could wrap for you?
Not too long ago, we completed an awesome vehicle wrap project for our friends over at Evergreen Sprinkler and Landscaping Services. The family-owned and operated business has been servicing Palm Beach, Martin and Broward Counties for over 15 years. The van you see in the photo above is actually the fifth one we have wrapped for them.
Their logo and contact information is beautifully displayed. We used a full-color digital print of the Evergreen logo using laminated and contour cut 3M IJ40 vinyl along with 3M black cut vinyl to complete the look. Just imagine what you can do with your company vehicle when you're ready to ramp up your advertising!
"Brightly colored, attractive vehicle wraps make your company vehicles stand out from all the other cars on the road," explains IdentifyYourself.ca, "Passing drivers won't pay much attention to a plain white van on the road, but they will notice a well-designed vehicle wrap. Colorful vehicle wraps are so engaging that peoples' eyes naturally gravitate towards them."
Can we spruce up the interior of your place of business?
Our team also recently had the pleasure of manufacturing a new interior sign for O'Shell CPA. In fact, it was the second one we completed for this group. As you can see in the photo below, it involved black acrylic flat cut dimensional letters. The logo was mounted to a standard painted sheetrock wall with 3M VHB DF tape.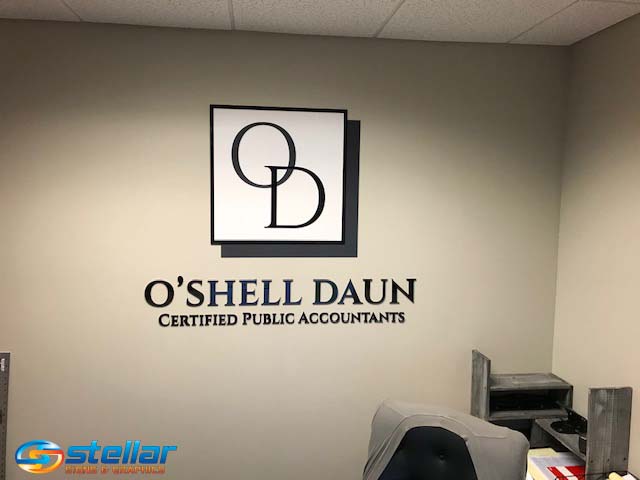 When you're ready to have a sign designed for your office, please don't hesitate to reach out to the experts at Stellar Signs & Graphics! We serve the business communities in and around Palm Beach County, West Palm Beach, Royal Palm Beach, Wellington, Lake Worth, Boynton Beach and Greenacres, Florida. Give us a call at 561-721-6060.


Tags: Acrylic Signs, Dimensional Letters, Evergreen, Interior Signs, O'Shell CPA, Partial Vehicle Wraps, van wraps, vehicle graphics


Categorised in: Acrylic Signs, Dimensional Letters, Interior Signs, Van Wraps, Vehicle Graphics, Vehicle Wraps

This post was written by Bonnita Calhoun