3
Apr
2018
Published by Bonnita Calhoun Comments Off on Stores Without Signs: How They're Impacted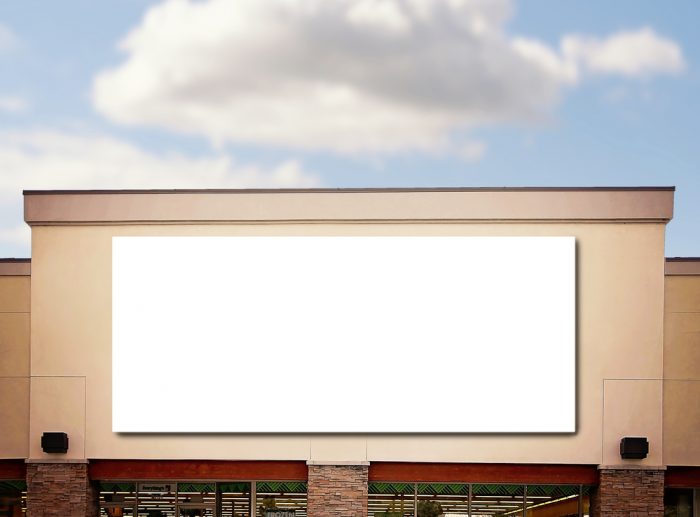 These days, it's pretty difficult to find a storefront with no sign. Unless the business is still in the midst of getting off the ground, you're not likely to find one that has no physical indication that it actually exists. The importance of storefront signage cannot be underestimated. Without a sign, a store is just another building – not a place people are likely to shop.
Signs are proven to entice customers to enter stores.
On SDInternetMarketing.com, it is revealed that "a recent survey carried out by the Economic Center of the University of Cincinnati shows that 'Nearly 76% of consumers (8 in 10) said they had entered a store or business they had never visited before based simply on its signs', which turns signage into a business' most basic, bust most efficient form of advertisement."
Not all signs are created equal, of course. Signs that aren't vibrant, have no originality and simply do not stand out are not bound to inspire much foot traffic. Because good business signage helps companies to stand out from their competitors as well as the other stores around them, it can be concluded that signage is a top source of brand exposure.
Signs provide year-round advertising.
Consider the lasting power of storefront signage. It showcases the name of your brand on a 24 hour, 7 day a week schedule all throughout each year. While you're asleep, your storefront sign is still letting the world know your business is alive and well. Stores without signs, by contrast, give the public the perception that they don't exist at all!
"Depending on location, whether interior or exterior, signs work all year round," affirms SDInternetMarketing.com, "They're visible 24 hours a day, 7 days a week, 365 days a year. This alone, makes them a worthy investment that will work for you with no effort required, no matter what time or day of the year it is."
The experts at Stellar Signs & Graphics can help you stand out!
We are a full service sign company that produces images with stunning color and clarity. We use state-of-the-art equipment and eco-friendly water-based latex inks to produce a large format print image of the highest quality available. We offer a full range of services including consulting, design, production, installation and repair. Our goal is to deliver a simple one-stop solution for all your sign requirements!

The experts at Stellar Signs & Graphics serve the business communities in and around Palm Beach County, West Palm Beach, Royal Palm Beach, Wellington, Lake Worth, Boynton Beach, and Greenacres, Florida. Please don't hesitate to give us a call at 561-721-6060 today!


Tags: brand exposure, signage company in West Palm Beach, signs, storefront signage


Categorised in: Advertising Signs, Signage Planning, Signs for Mall Stores

This post was written by Bonnita Calhoun