2
Feb
2021
Published by Bonnita Calhoun Comments Off on The Importance Of Reducing Noise In Your Workspace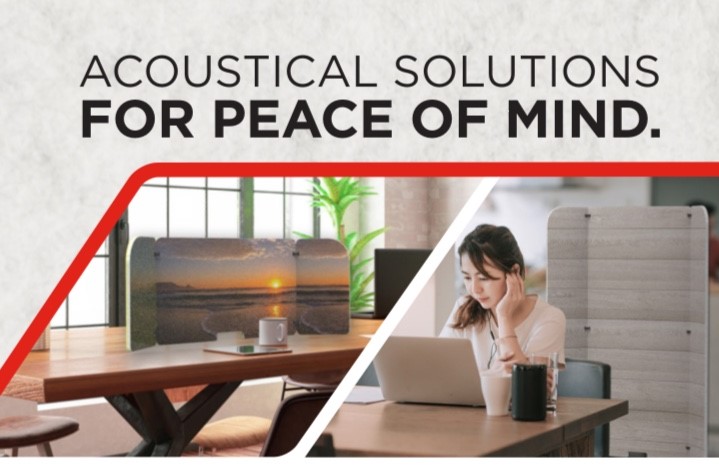 Do you work in a noisy environment? Whether you spend your days in a traditional office space or in a home office, chances are that distracting noise is an issue. At work, you don't generally have a lot of control over the sounds that come from other employees and equipment. At home, you may be contending with the playfulness of your little ones while attempting to complete your latest project. What do you do to drown out distracting noises while working?
A focus on noise reduction is an important part of a productive work day.
"Due to the sensitivity of the ear and the intricacy of the auditory system as a whole, humans must understand dangerous noise levels and their damaging effects," informs 1Source Safety and Health Inc., "Avoiding excessively loud noises will help keep your ears healthy and well-functioning for as long as possible. That is why it's vital to be able to address and mitigate dangerously loud noises in the workplace." So what's the solution?
Immerse yourself with Immerse™!
At Stellar Signs & Graphics, we're happy to be able to offer a wonderful noise-reducing solution. Immerse™ is a sound-absorbing, 9mm thick, rigid felt material that is specially designed to keep your work area quiet. The Immerse line of acoustical partitions places emphasis on softening sound in order to enhance the acoustics within a space. This solution is ideal for both the home work space and the corporate environment.
Through noise absorbing material and specific design features, Immerse is able to capture excess sound. This wonderful product creates an acoustically comfortable environment that provides stillness. The end result for users of Immerse is peace of mind and better overall well-being. Both are necessary for productive work days.
Immerse is designed to keep your place quiet…and in style!
Yes, Immerse™ is a sound-absorbing rigid felt material. While designed to keep your workspace quiet, it is also a stylish addition to any working environment. Simply put, Immerse looks good! The sound-absorbing material is available in a wide range of standard colors and standard images. However, you can also get your Immerse partitions custom printed with any design of your choice!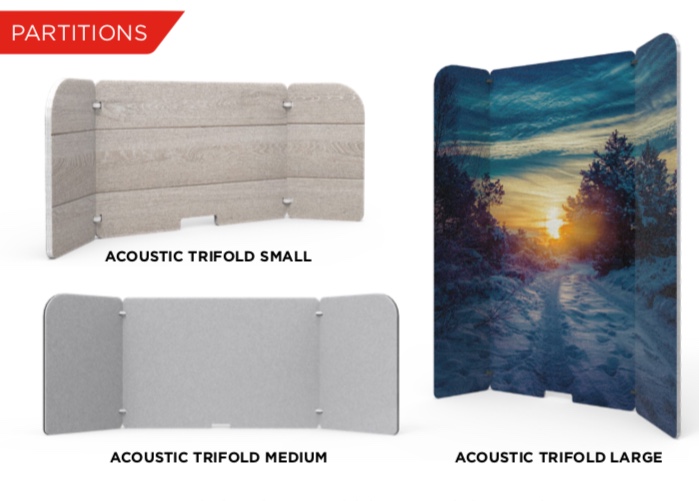 In addition, Immerse is made with a "go green" mindset. The partitions are made with environmentally sustainable material. They contain a minimum blend of 50% post-consumer waste sourced from recycled PET bottles. As well, the material production process itself generates no waste. If you need to dampen sound, control unwanted noise in open spaces, respect the environment and beautify your work area, Immerse is for you!
Contact Stellar Signs & Graphics today!
We proudly serve the business communities in and around Palm Beach County, West Palm Beach, Royal Palm Beach, Wellington, Lake Worth, Boynton Beach, and Greenacres, Florida. Give us a call at 561-721-6060.


Tags: acoustic partitions, felt material, home office space, Immerse, interior acoustic panels, noise reduction, sound absorption, wall partitions


Categorised in: Interior Acoustical Panels, Partition Walls

This post was written by Bonnita Calhoun