22
Feb
2022
Published by Bonnita Calhoun Comments Off on The Making Of The Movement Mortgage Lobby Sign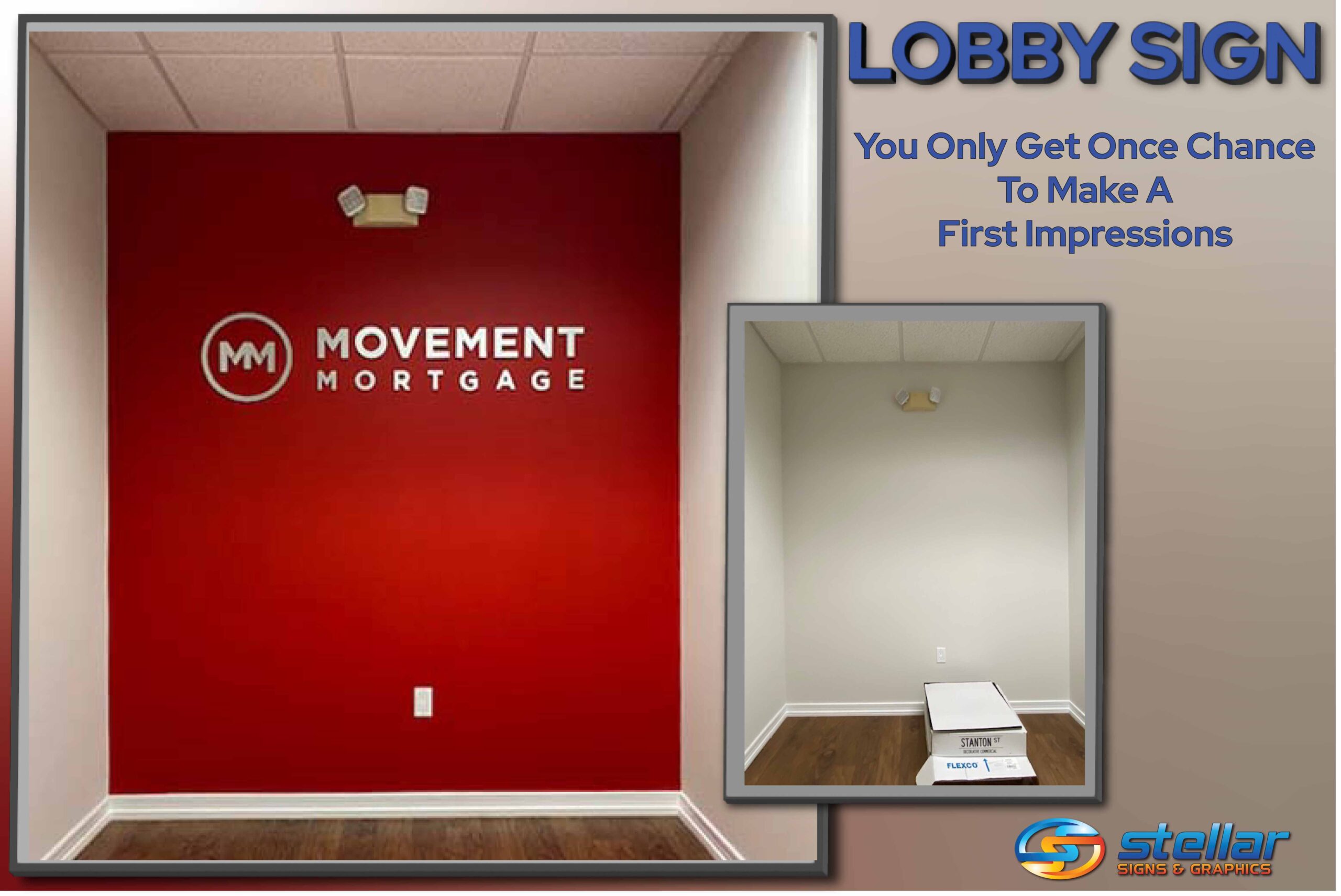 Movement is a wonderful mortgage company that offers home loans to individuals who are looking to purchase new places to live. This awesome company thrives in its industry thanks to its unique approach to helping people secure funding for their dream homes. Movement offers seamless, stress-free experiences for their borrowers so that they are ready to go as soon as possible. As their website highlights, Movement was created to be different.
"Founded in 2008, amidst one of the biggest financial meltdowns in American history, Movement set forth on a mission to create a Movement of Change in our industry, in corporate cultures and in communities," the site explains, "First, we pioneered a unique approach to home loans centered around helping homebuyers, quickly and easily. Then, we created a model so that our profit creates a long-term positive impact in communities both close to home and around the globe."
Check out the new Movement Mortgage lobby sign!
The Stellar Signs & Graphics team is very pleased to have recently completed a brand new lobby sign for Movement. As you can see in the image above, their office has been transformed from vague to vibrant! The lobby sign was constructed using flat cut dimensional letters that are non-illuminated.
The round Movement Mortgage logo was made using .5" acrylic with a brushed metal face. The edges were painted in silver. The 14" X 14" logo was flushed mounted. The "Movement" lettering was also constructed using .5" acrylic with a brushed metal face. The edges were painted silver as well. This portion of the lobby sign is 42" X 5" and was also flushed mounted.
The "Mortgage" lettering was made with .3750" acrylic with a brushed metal face. It edges were also painted silver. It is 42" X 3" and flushed mounted too.
A lobby sign is a great way to beautify your office space!
Just like Movement Mortgage, many professionals love the idea of using individual lettering for their lobby signage. Whether you opt for acrylic letters, foam or metal products, you will succeed at creating a look that uniquely fits your space. The flat-cut manufacturing method provides you with crisp edges that give your signage an interesting appearance.
For interior uses, acrylic dimensional lettering offers the distinct advantage of presenting your lobby wall with a chic and glossy appearance. This is attractive and makes the marker stand out.
Are you ready to start work on a lobby sign for your office?
The experts at Stellar Signs & Graphics serve the business communities in and around Palm Beach County, West Palm Beach, Royal Palm Beach, Wellington, Lake Worth, Boynton Beach, and Greenacres, Florida. Give us a call at 561-721-6060 today!


Tags: acrylic, Dimensional Letters, lobby, lobby sign, lobby signage, mortgage, Movement, office, signage, signs, wall sign, wall signage


Categorised in: Dimensional Lettering, Dimensional Letters, Dimensional Wall Letters, Lobby Signs, Logo Signs

This post was written by Bonnita Calhoun