27
Feb
2018
Published by Bonnita Calhoun Comments Off on 'Tis The Season To Advertise Your Brand At Charity Golf Tournaments!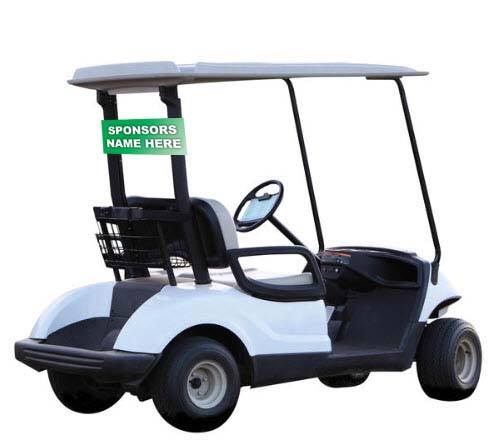 Welcome to Charity Golf Tournament Season! As many business owners throughout Southern Florida are well aware, we are embarking on the time of year when charity golf tournaments are scheduled in abundance. It's certainly an exciting time! Not only do these events allow for fun in the sun, but more importantly, they raise both funds and awareness for incredibly important causes.
Let it not be lost on you, however, that charity golf tournaments also provide you with incomparable opportunities to get your brand noticed. Becoming a sponsor of a charity golf tournament is an excellent way to grow your company's reach and have the word spread about your business in a very positive way. Not only will your advertisements be noticed by thousands of attendees, but you will be attaching your brand to highly-regarded causes. It's a win-win situation!
What is the best way to advertise at a charity golf tournament?
Creating some clever signage that can be attached to golf carts is one of the most effective advertising methods at golf tournaments. Just imagine the impact your business will have when its logo and contact information is attached to golf carts all over Florida's most popular courses. Your message will literally travel throughout each course, getting the opportunity to attract a lot of eyes.
There are many reasons that companies agree to sponsor golf tournaments. Ryan Pfeiffer of Seattle-based Alwayz Advertising writes that it's important for business owners to establish their goals when deciding to invest in advertising at such events. He notes that it is important to believe strongly in the cause of each event you'd like to sponsor. If you wish to show your support to a cause, reach out to the organizer or committee member in charge.
Pfeiffer also highlights a business owner's wishes to have more access to the people who will be participating in the event and to increase brand awareness by associating his/her brand with certain characteristics of the event as top reasons to go ahead with an advertising campaign at a golf tournament.
Don't miss the opportunity to become a sponsor at an upcoming charity golf tournament!
Branding is critical! Let Stellar Signs & Graphics help get your name out there! Our signage experts serve the business communities in and around Palm Beach Gardens, West Palm Beach, Palm Beach County, Royal Palm Beach, Wellington, Lake Worth, Boynton Beach, and Greenacres, Florida.

Give us a call at 561-721-6060 today!


Tags: advertising, branding, charity golf tournament, golf, signage, South Florida


Categorised in: Charity Golf Tournament Advertising, Mobile Advertising

This post was written by Bonnita Calhoun