30
Dec
2016
Published by Bonnita Calhoun Comments Off on Top Brand-Building Signs for West Palm Beach Businesses
Your brand consists of a combination of colors, fonts, images, and the associated messages the individual style elements send. For example, a metal sign encapsulates an impression of longevity and success. Acrylics hint at creativity and out-of-the-box thinking. When you want to invest in the most successful brand-building signs for West Palm Beach, three options stand out.
Exterior Signs Reel in Foot Traffic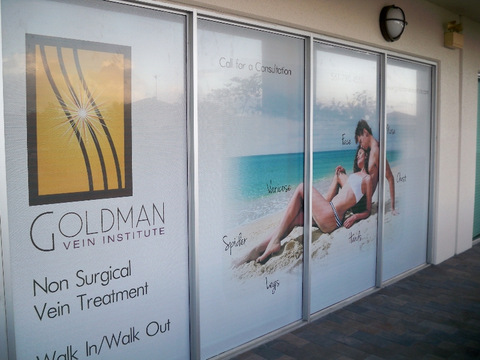 What can you do to attract the attention of consumers with your brand message? There are the must-have signs that you cannot do without. They include building signs and monument markers. But when you already have those in place, what are the other options?
Floor graphics. We use vinyl made for use outdoors on bricks, cobblestones, or sidewalk substrates. Imprinted with colorful messages or three-dimensional artwork that ties into your brand, it catches the eye of passersby. Some may actually stop to take a selfie with a particularly well-done image. Once it makes it to social media and features your brand message, you know you succeeded.
LED reader boards. Incorporate them with a lightbox cabinet or install them as parts of your monument sign's message. When you select the graphics option, you can augment written words with images that feature plenty of brand opportunities.
Window wraps. Do you need your street-facing glass panels for merchandise displays? If not, a window wrap is a colorful solution for spreading your brand message. Bold images, lettering, and a repetitive featuring of your font, logo, and tagline make a great statement.
Lobby Signs Impress with Ingenuity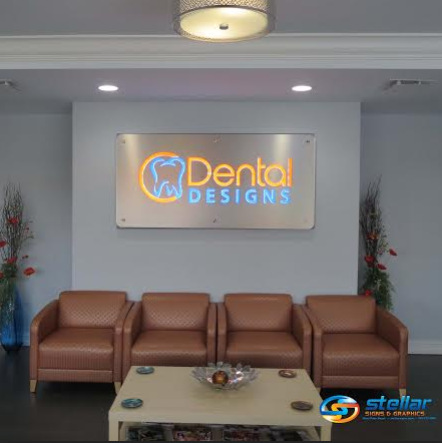 Leave standard lobby signage behind for the more unusual displays. Think along the lines of scaled down channel letters – illuminated, of course – or the presentation of a smaller lightbox cabinet. When you really want to impress, consider the installation of internally lit aluminum signage with push-through acrylic letters. Not only does this look allow your brand to shine, but you also impress the client visiting you for the first time.
Vehicle Graphics Introduce a Brand to New Demographics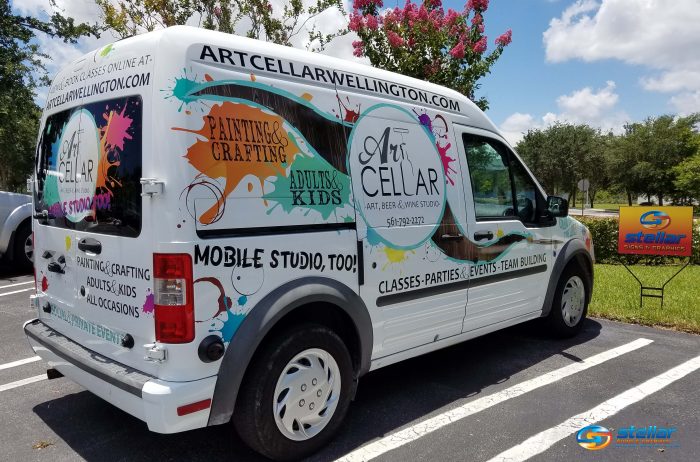 Whether you opt for a full or partial wrap, or perhaps a graphics package with lettering, you succeed in presenting your advertising message in combination with your brand elements. However, the use of the medium goes further. Because the vehicle graphics create a mobile message, you can now reach out to new demographics. Doing so is instrumental when you want to expand a sales or service territory.
Of course, there are other reasons for bringing your message to the consumer in this way. If you recently introduced a new product or service, it makes sense to highlight the change by advertising it alongside your brand. In this way, you target new demographics as well as your current consumer base. When you operate a fleet of vehicles, you get the word out about your brand even faster!
Buy Brand-building Signs for West Palm Beach
When you want to spread the word about your brand message in new ways, contact our sign design specialists. We work with you to feature your branding in innovative ways to attract attention and get consumer buy-in. Call us today to discuss the possibilities!


Tags: Top Brand-Building Signs for West Palm Beach Businesses, Types of Signs Best For Brand-Building in West Palm Beach FL, Where To Buy Brand Building Signs in West Palm Beach FL


Categorised in: Branding Signs, Exterior Signs, Lobby Signs, Vehicle Graphics

This post was written by Bonnita Calhoun