16
Jan
2018
Published by Bonnita Calhoun Comments Off on Turning The Walls Of Your Business Location Into Powerful Marketing Tools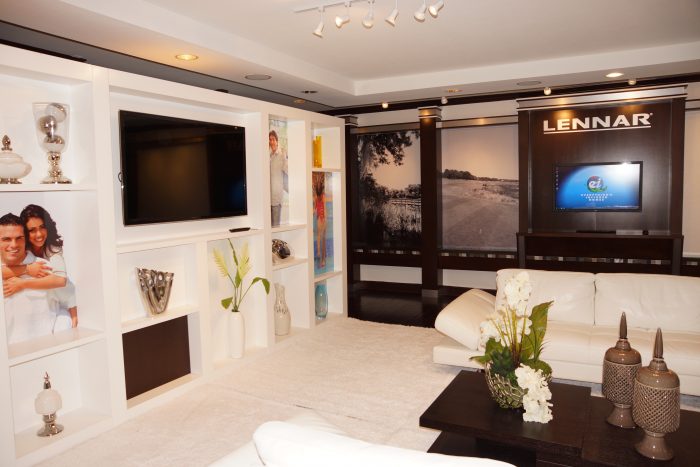 When considering the various ways in which companies can advertise, it's important to always remember one very important truth: visuals count for a lot! Just ask any web designer. Your company website can be filled with useful information and engaging content. But, without stimulating graphics and eye-catching photos, it won't be bound to attract many internet surfers. Even those who do visit your website won't be encouraged to return very often.
Does your place of business provide visual stimuli?
Believe it or not, the same rule applies to your place of business. Does it offer the same type of eye-catching appeal that your company website does…or should? If not, you're likely missing out on a huge opportunity to take advantage of your company's wall space. That's right! We're talking about the plain walls of your place of business and how much more interest in your brand they can generate.
How can the walls of your business generate more interest?
Two words: wall murals. With visuals being such an important part of branding these days, it's a great idea to do more than simply hang pictures on the walls of your place of business. Wall murals transform those walls into awe-inspiring works of art that command the attention of all who gaze their eyes upon them.
Wall murals, in fact, have been compared to giant LED screens or jumbotrons. The only difference, of course, is that the images in wall murals don't move. However, when you settle on images that best suit your business, they help to bring out powerful emotions in viewers.
Keep in mind that your wall murals don't necessarily have to include images that are specific to your business. For example, an image of a giant waterfall can help to evoke feelings of calm, peace and serenity. It's the type of wall mural that would work amazingly for a day spa.
How can wall murals tell the story of your business?
Of course, your wall murals can also be used to tell your company's story. Many of our clients have transformed the walls of their business locations into timelines that include photos of the early stages of their companies. Pictures of old original buildings and their office interiors line their hallways to give both visitors and employees alike a walk through history. The wall murals symbolize strength and longevity for the companies that display them.

Whether you are ready to treat the interior walls of your conference room, lobby or other location, contact the signage professionals at Stellar Signs & Graphics to discuss the type of wall murals that would work best for your business location. We serve the business communities in and around Palm Beach County, West Palm Beach, Royal Palm Beach, Wellington, Lake Worth, Boynton Beach, and Greenacres, Florida.

Give us a call at 561-721-6060 today!


Tags: digital art, wall lettering, Wall Murals, wall signs


Categorised in: Wall Lettering, Wall Murals & Graphics, Wall Signs

This post was written by Bonnita Calhoun