21
Nov
2016
Published by Bonnita Calhoun Comments Off on Turning Your Designs into Stunning Signage in West Palm Beach FL
The area of West Palm Beach is home to upscale and exclusive businesses. Frequently, the owners of these companies work in close collaboration with advertisement specialists who employ graphic artists of renown to put together the look of signage products. Capturing the essence of the brand message in artistic and creative ways, these experts put together blueprints for the manufacture of the outputs.
If you are thinking of turning your designs into stunning signage in West Palm Beach FL, we can handle the manufacture and installation of the products. Whether you are an artist, an interior designer, an architect, or an interior decorator, we can collaborate with you to follow blueprints, written instructions, and color match requirements. Examples of our custom signage work abound.
Lobby Signs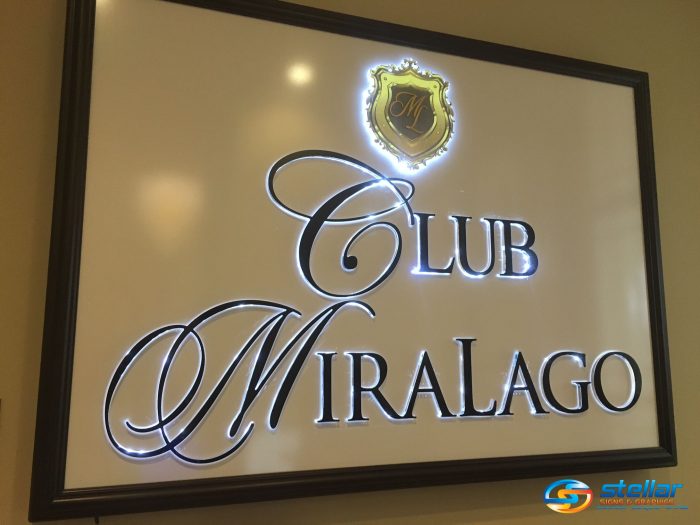 Not too long ago, we created two signs designed by J. A. Fardella, Inc. Designed for MiraLago at Parkland and K. Hovnanian's Four Seasons at Parkland, these products focus sharply on the brand message each community expresses. Totally different but with a few common style elements, they do justice to the individual developments. We ensured that we captured the designer's vision in detail, right down to the illumination, wood framing, and matte backdrops.
Wall Murals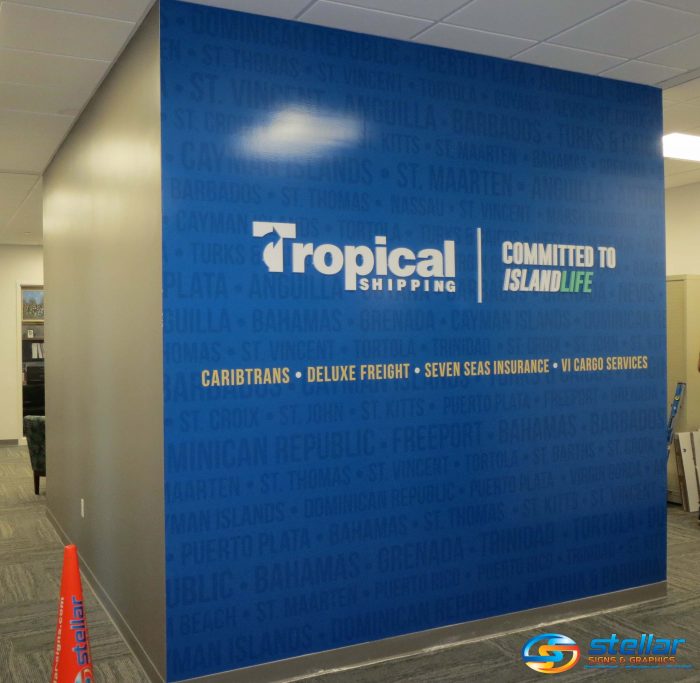 When Tropical Shipping worked with Yuit Communication to put its corporate history on vinyl for wall murals, we assisted with the printing of the finished product as well as its installation. Our experts followed the blueprints of the designer and then placed the vinyl so it displays in perfect harmony with its surroundings. Adding luster lamination ensured that the finished appearance is exactly what the pros at Yuit envisioned when they handed us the plans.
Vehicle Wraps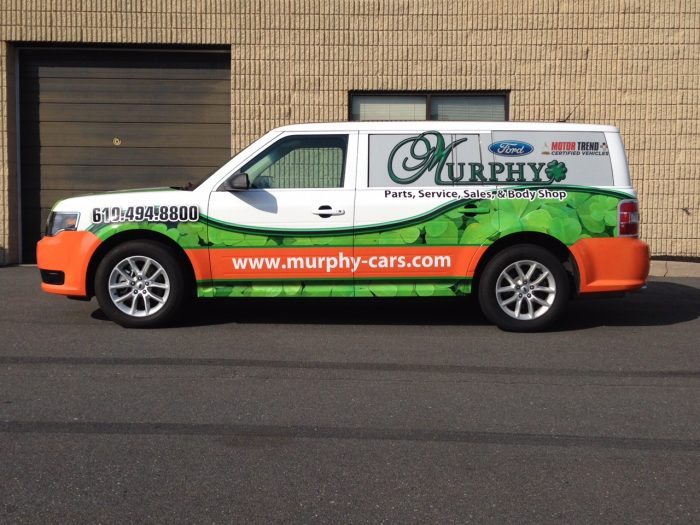 It is a little-known fact that some clients come to us with vehicle wrap design ideas someone else put together. It gets a little tricky here. If the designer is aware of the technology involved in the manufacture and installation of the product, a collaborative effort goes off without a hitch. When the professional is unsure of how those in the trade take measurements and size style elements, we sometimes have to tweak the plans a little. This situation happens infrequently and, usually, we can make it right and keep the concept intact.
Occasionally, we also work with franchisees who receive customized wraps – fully printed – from the franchisor. Because these business experts work with sign makers at their locations, our installers have no problems with putting the graphics on the vehicles. The only time that there may be questions is when the truck's make and model is not exactly what the wrap's designer envisioned. But even here, we can frequently adapt the printed panels for a great fit.
Call us today to learn more about our service offering sign fabrication for graphic designers in West Palm Beach FL. Whether you need us to put together a lobby sign, mural, vehicle graphics package, or something else altogether, we can collaborate with you whether you are in town, across the state, or in another country.


Tags: Best Sign Shop for Sign Fabrication in West Palm Beach FL, Sign Fabrication For Graphic Designers in West Palm Beach FL, Turning Your Designs into Stunning Signage in West Palm Beach FL


Categorised in: Lobby Signs, Signage Planning, Vehicle Wraps, Wall Murals & Graphics

This post was written by Bonnita Calhoun