3
May
2017
Published by Bonnita Calhoun Comments Off on Upping Your Brand Image With The Help Of Custom Lobby Signs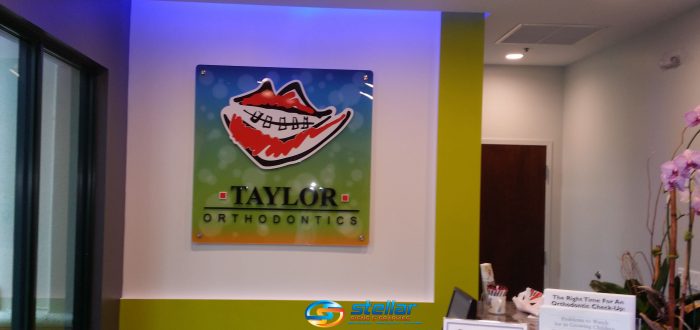 When most business owners think about signage, they most likely picture vibrant letters adorning the front entrances of their buildings (often constructed with the use of channel letters) or large structures that are located closer to the street in order to direct traffic towards their front doors (monument signs). However, not all signs are created for outdoor use. Once clients, colleagues and even curious walkers-by from off the street enter your place of business, there are opportunities to impress still abound.
Thus, the importance of elegantly designed lobby signs is highlighted. When people walk into your place of business, you want to present strong senses of sophistication, class, elegance and even a willingness to assist.
As The New York State Small Business Development Center points out in their handbook on signage, "interior signage has two major purposes. First, it acts as a means of guiding people through a building safely and efficiently. Another purpose is to provide point-of-purchase advertising, which can strongly influence purchasing decisions. "
The types of interior signs that contain directional information are sensibly found in buildings that contain numerous offices. However, once your suite is located, your lobby and/or reception sign should convey all of the high-quality attributes that you want associated with your brand. The best lobby signs are the ones that help to intrigue your existing customers and heighten your brand's image.
What are the most effective types of lobby signs?
Lettering. It can be argued that these lobby signs convey a confident boldness about your brand. Using individual letters to reconstruct your company name and logo on the walls of your office suggests a high-quality class that is lost on audiences who view signs of the flat painted-on variety. Professionals love the appearance of individual lettering for their lobby signage as the flat-cut manufacturing methods used for the letters create crisp edges for a sleek and elegant look.
The letters themselves can be constructed from a variety of materials including acrylic, foam or metal. Plastic lettering offers a variety of molded looks while metal and acrylic lettering present more rounded appearances. As well, foam materials offer outstanding solutions for the budget-conscious. Impressive three-dimensional signs can be created from foam materials at a fraction of the cost of metal products.
Panels. Your lobby can benefit from the use of heavy-duty acrylic that has the look and feel of glass. Instead of having individual letters create your lobby sign, a panel made of acrylic can be used to provide double duty: display your company name/logo and showcase a work of art! Panels also make for excellent lobby signs as they can be layered to allow for intricate patterns and displays. In some cases, panels can be combined with dimensional letters to highlight the uniqueness and beauty of each letter while accentuating the colors of the panel's materials.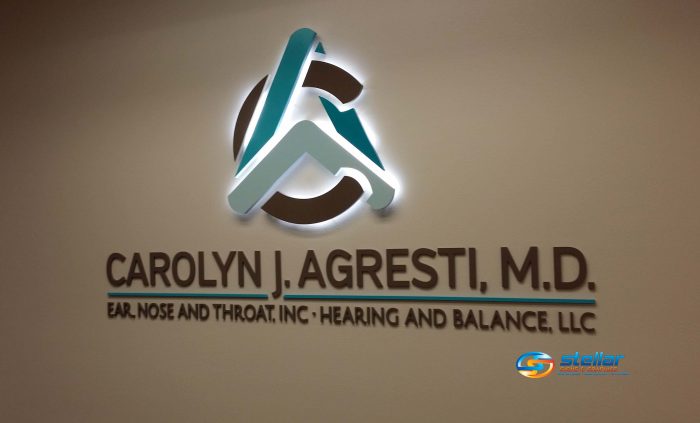 The graphics experts at Stellar Signs & Graphics are here to help you select the perfect style and the correctly-sized lobby sign to fit your office's wall. Making excellent use of the space provided, using sturdy high-quality materials and creating dazzling visual imagery are all paramount to the lobby signs we design. Contact us to get more information about the creation, manufacture and installation of lobby signage that can be expertly customized for your company.

We serve the business communities in and around Palm Beach County, West Palm Beach, Royal Palm Beach, Wellington, Lake Worth, Boynton Beach, and Greenacres, Florida. We'd be happy to visit your business location to conduct a site survey and discuss your vision for the perfect lobby sign. Give us a call at 561-721-6060 today!


Tags: Best Sign Shop for Acrylic Panel Lobby Signs, Lobby Signs, The Professional Look of Acrylic Panel Lobby Signs in West Palm Beach FL, Where To Buy Acrylic Panel Lobby Signs in West Palm Beach FL


Categorised in: 3D Lobby Signs, Lobby Signs

This post was written by Bonnita Calhoun