30
Nov
2016
Published by Bonnita Calhoun Comments Off on Using Dimensional Lettering in West Palm Beach FL
Have you noticed that more and more companies are taking advantage of dimensional lettering in West Palm Beach FL? Not only does this signage solution offer you an opportunity to draw attention to your setting, but the broad range of material options also makes it possible to communicate a brand message at locations you do not always think of.
Dimensional Letters Make Great Building Signs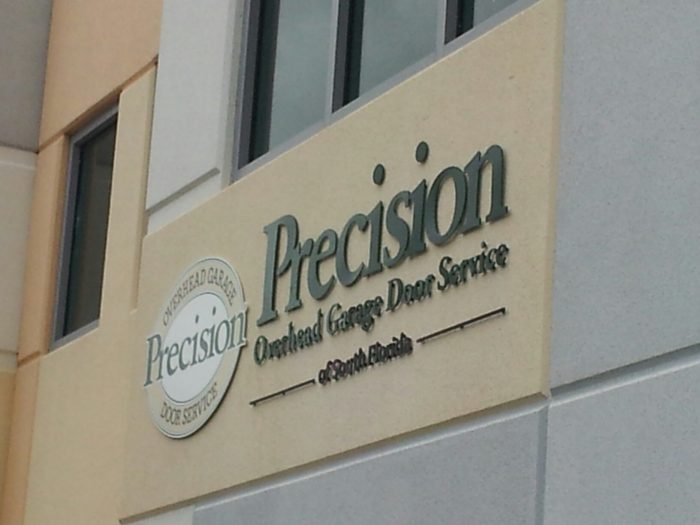 Most everyone knows that you do not have to rely on channel letters or box cabinets alone when wanting to get customers to take note of your location. Buildings signage consisting of dimensional letters is a popular way of presenting your brand information alongside a logo. Case in point is Precision Overhead Garage Door Service, which succeeds in getting attention with an attractive color selection that perfectly complements the tone of the façade. Add to this the changes in fonts and colors, and it makes sense that passersby take note of this building marker.
Label the Entrance to Your Suite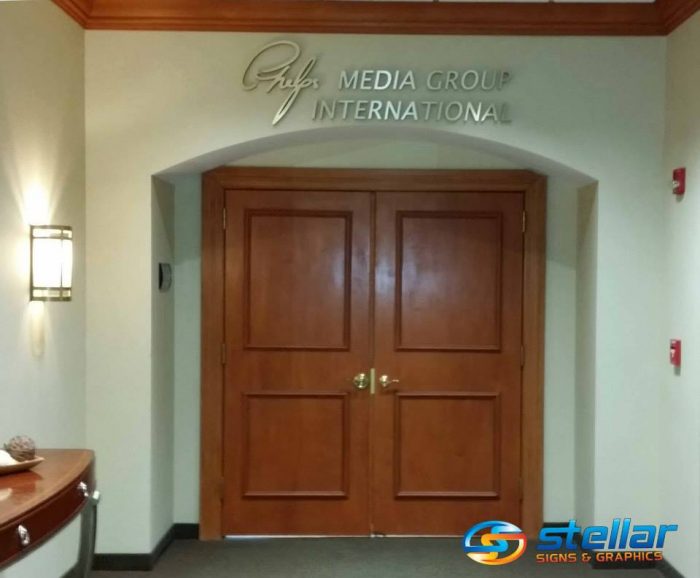 But what happens when you want to use this signage solution on the inside of your building? Most business owners automatically think about lobby signs. Granted, this is a great way of making use of this display setup, but there is another option. Imagine presenting your company's name in its iconic lettering above the entrance to your suite. The Phelps Media Group International did just that and made excellent use of the space between the door's top and the ceiling's molding. By selection slightly protruding letters with a brushed aluminum appearance, the presentation offers just the right bit of pizzazz that offsets the solid wooden doors.
Recognize Donors to Your Organization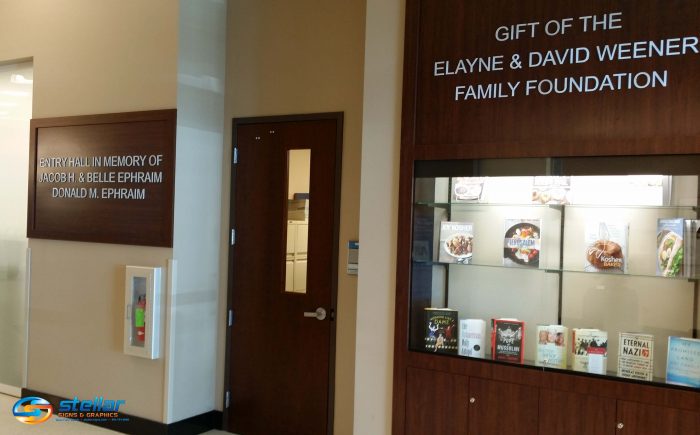 Another superb usage of dimensional lettering is the application at non-profit organizations, volunteer groups, and faith communities as donor recognition displays. Because these groups frequently would be unable to operate without the generosity of donors, it is clear that recognizing them is of utmost importance. While there are several ways of going about this task, we have found that dimensional letters do an excellent job at drawing attention not just to the donors but also to the part of the facility that they made possible with their generosity. In this manner, the signage fulfills two purposes: encouraging additional donations and presenting wayfinding assistance.
How to Order Dimensional Lettering in West Palm Beach FL
Contact our experts to discuss your plans for the use of dimensional letters. Mind you, we have only scratched the surface with our signage suggestions. You might find the products useful for presenting your corporate information on monument signs or as wayfinding options along with post and panel setups. When you talk to our graphic artists, we can show you the various materials available to you and help you pick out the right depths and display heights. At that time, we also discuss installation options such as flush mounts and standoffs. If you prefer to attach the letters to a board that we then install at your targeted location, we can do that as well.
Contact us today to find out more about dimensional letters, and learn how you can make the most of their usage at your venue.


Tags: Types of Dimensional Lettering in West Palm Beach FL, Using Dimensional Lettering in West Palm Beach FL, Ways to Use Dimensional Lettering in West Palm Beach FL


Categorised in: Dimensional Letter Building Signs, Dimensional Lettering, Dimensional Letters, Dimensional Wall Letters

This post was written by Bonnita Calhoun