11
Oct
2022
Published by Walkiria Gutierrez Comments Off on Using Halloween-Themed Signage To Boost Sales This Month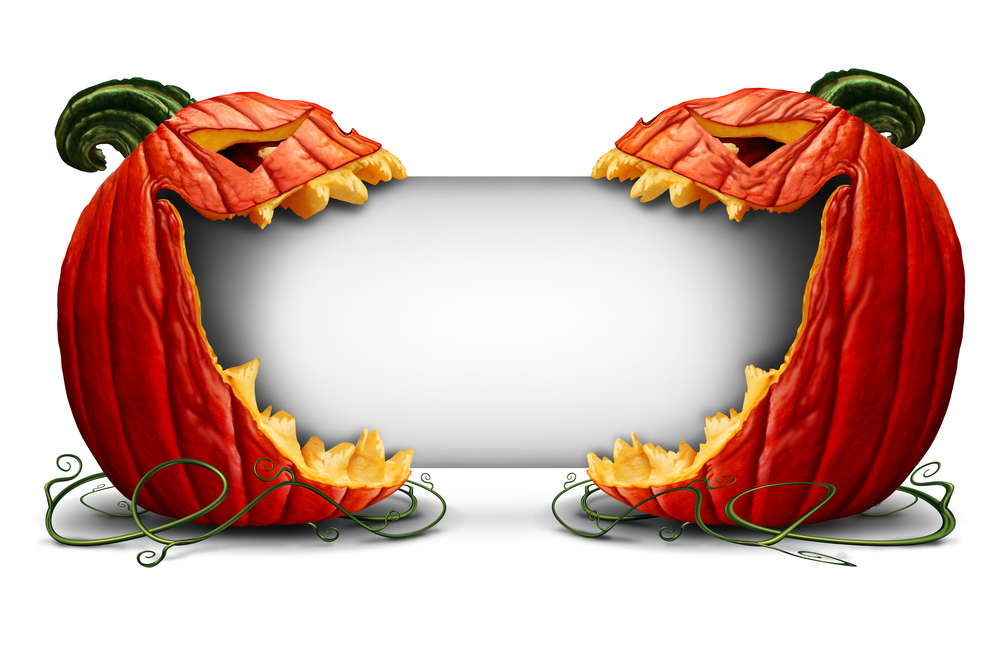 It's a pretty exciting time of year! Halloween comes at the end of the month. That means that people everywhere are planning out their spooky costumes in anticipation of parties, contests and, of course, trick-or-treating on the big day. As a business owner, it only makes sense to get in on all of the Halloween action. Offering up special discounts and decorating your place of business to the nines should be automatic decisions at this time of year.
Halloween signage can scare up more sales.
No different than your neighbors decorating their lawns and front doors, your store should be a visual celebration of the haunted annual occasion. Naturally, new decor will help to encourage the Halloween-lovers in your customer base to visit your place of business. However, Halloween-based signage will also alert customers to the special sales and new products you have to offer.
Such signage also showcases your brand's penchant to be fun and creative. For example, you can post a "Our Prices Are So Low It's Scary!" sign to launch a new sales campaign. Perhaps, you can create a "Check Out Our Boo-tiful Selection Of New Products!" sign to promote your new line of items.
Alaina Brandenburger of Constant Contact highlights the importance of seasonal displays. "If you run a clothing store, make a display with lightweight sweaters and scarves that can be worn in the fall, and decorate the display table with pumpkins, leaves, and other fall-related items," she writes, "Next to the sweaters and scarves, you can set up a smaller display with spooky decorations and Halloween-themed jewelry."
‌Restaurant owners can implement new Halloween-based menu boards.
When customers enter your eatery, this month, they should be 'wowed' by your new promotions. Your menu boards should reflect the fun and excitement of the Halloween season. Perhaps, you can transition some of your popular menu-items into spookily-named offerings. Frankenburgers, Spookghetti and Bat Wings are a few good examples.
Those seasonal items will sell so much better when your in-store signage contains such imagery as pumpkins, skulls, bats and witches. In addition to your menu boards, seasonal-themed posters or banners will help to intrigue your client base. Not only will your signage boost sales, it will grow your brand's reputation into one that makes customers look forward to ever-evolving promotions and displays.
Do you need some new signage created to promote your Halloween offerings?
Be sure to contact the experts at Stellar Signs & Graphics today! We proudly serve the business communities in and around Palm Beach County, West Palm Beach, Royal Palm Beach, Wellington, Lake Worth, Boynton Beach, and Greenacres, Florida. Give us a call at 561-721-6060.


Tags: banners, business, discounts, displays, Halloween, marketing, menu boards, October, promotion, sales, signage, signage solutions


Categorised in: Banners, Menu Board Signs, Signage Planning, Storefront Signage

This post was written by Walkiria Gutierrez