28
Feb
2023
Published by Walkiria Gutierrez Comments Off on Why Window Graphics And Lettering Is A Smart Branding Choice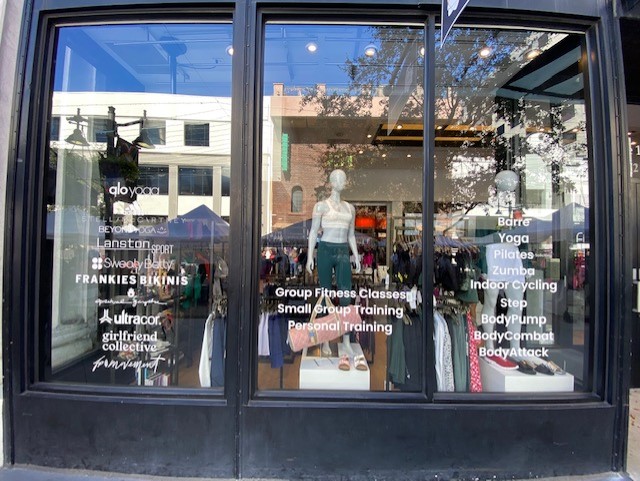 As a retailer, it is important to create a visually appealing environment that attracts customers and encourages them to make purchases. One way to do this is by using window graphics and lettering to promote your brand and products. It's a smart branding choice for a variety of reasons.
They grab attention.
Window graphics and lettering are eye-catching. They transform otherwise boring, nothing-to-see-here windows into attention-grabbing advertisements. With a window graphic in place, your store stands out from the competition. Window graphics and lettering offer a great way to draw attention to your brand and products, especially if you are located in a high foot traffic area.
Passersby are more likely to notice your store if you have a well-designed window graphic. Its size can also make it stand out. Large graphics that cover a significant portion of the window can catch the eyes of passersby and draw them into the store.
They build brand recognition.
Window graphics and lettering are a great way to build brand recognition. By prominently displaying your brand name and logo, you can help customers remember your store and what you have to offer. This can be especially important for new businesses that are trying to establish themselves in a crowded market.
They are cost-effective.
Window graphics and lettering are a cost-effective way to promote your brand and products. They are relatively inexpensive compared to other forms of advertising, such as print or digital ads. As well, they can be easily updated or changed to reflect new products or promotions. The easy-to-install and easy-to-remove nature of window graphics enables you to change your messaging depending on the season or current trends. This can help keep your window display fresh and engaging for customers.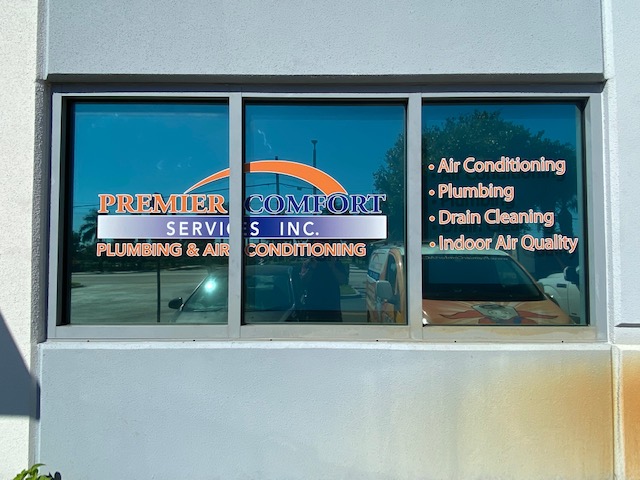 They are customizable.
Window graphics and lettering can be customized to suit your specific needs and preferences. You can choose from a variety of colors, fonts and designs to create a window display that reflects your brand and appeals to your target audience. Window graphics often use contrasting colors to make the message stand out. For example, white text on a black background or bright colors on a dark background can make the graphics pop.
They showcase creativity.
Creativity and uniqueness can also make window graphics eye-catching. Graphics that use interesting shapes, patterns or designs that stand out from the surrounding environment can attract attention and create a memorable impression on customers. The placement of the window graphics can also impact their effectiveness. Graphics placed at eye level or near the entrance of the store can be more noticeable to customers than graphics placed higher up or further back in the store.
Let's get to work on a window graphics and lettering project for your business!
As you can see in the above photos, the Stellar Signs & Graphics team recently completed projects for Fitness Hub Studios and Premier Comfort Services, Inc. What ideas do you have for you own window graphics and lettering design?  

We serve the business communities in and around Palm Beach County, West Palm Beach, Royal Palm Beach, Wellington, Lake Worth, Boynton Beach, and Greenacres, Florida. Please don't hesitate to give us a call at 561-721-6060 or send us an e-mail at sales@stellar-signs.com today!


Tags: advertising, branding, cost-effective, customizable, lettering, marketing, window graphics, window graphics and lettering, windows


Categorised in: Vinyl Window Graphics, Vinyl Window Wraps, Window Graphics, Window Lettering

This post was written by Walkiria Gutierrez