2
Jul
2019
Published by Bonnita Calhoun Comments Off on Wishing Everyone A Very Happy Fourth Of July!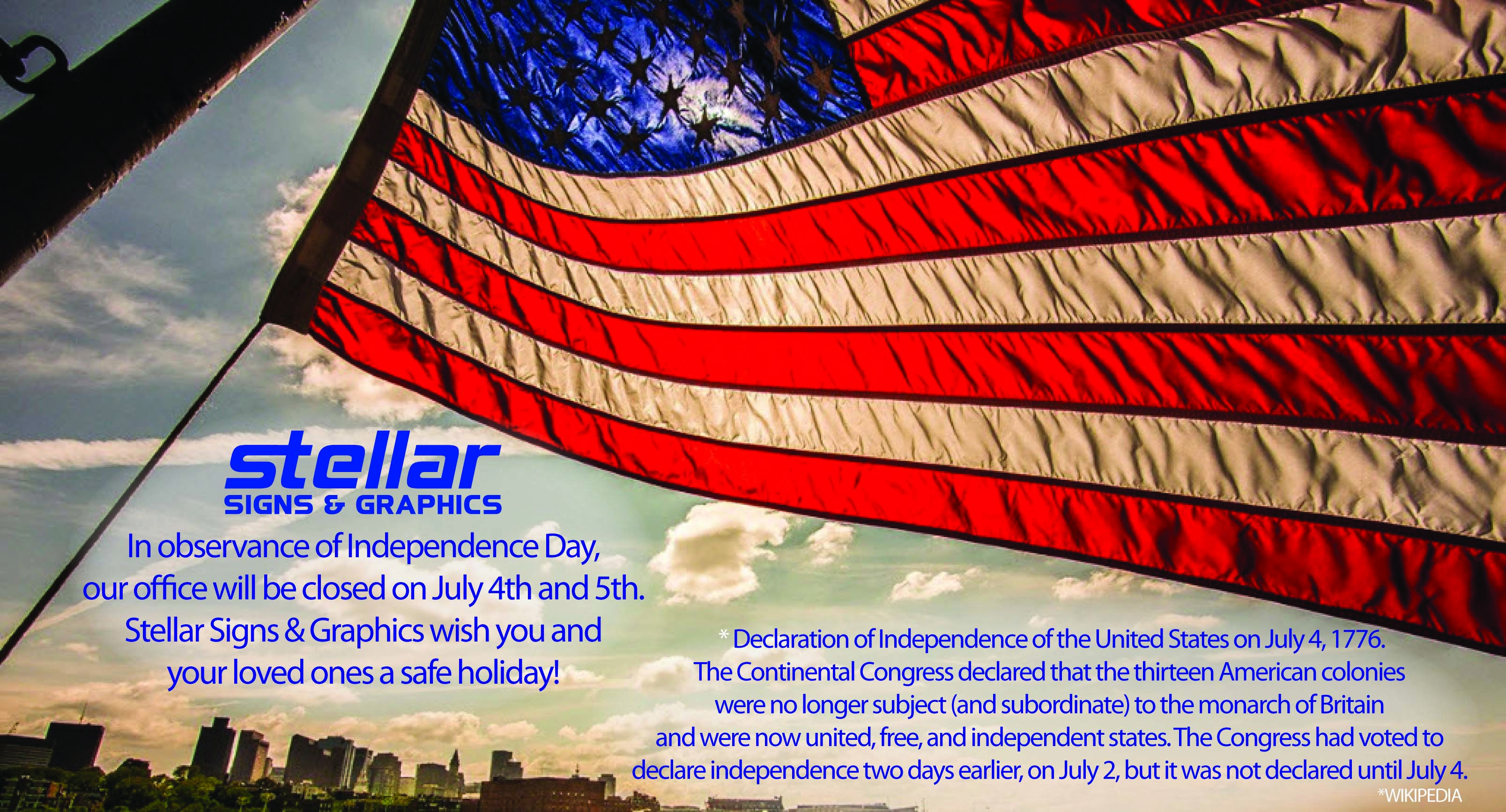 Welcome to July everyone! For people all over North America, this is a very special month. Allow us to first, offer up a very special – albeit belated – Happy Canada Day to all of our friends up north. This past weekend, our Canadian neighbors celebrated the 152nd birthday of its great nation. We hope our many friends and colleagues up in Canada spent their long weekend enjoying everything that is great about their country.
Of course, here in the United States, we're getting set to celebrate a very special occasion of our own. We're sure you don't need any reminder that the Fourth of July is only a couple of days away. You'd be hard pressed to find an American who won't be extremely proud to wave the stars and stripes in celebration of our nation's 243rd birthday this week. It's that time of year…Independence Day is on its way!
Stellar Signs & Graphics will be closed on July 4th and 5th.
While it's likely to come as no surprise to you, the Stellar Signs & Graphics team would like to officially announce that we will be closed on both the 4th and the 5th in observance of Independence Day. We'd like to take this opportunity to wish each and every one of you have a very happy and safe holiday.
It's worth noting that although we have been celebrating Independence Day on the July 4th for nearly two and a half centuries, we could just have easily chosen today's date as the birth date of our nation.
On July 2, 1776, the Continental Congress declared that the thirteen American colonies were no longer subject, or subordinate, to the monarch of Britain. The colonies were officially considered united, free and independent states. And although the Congress voted to declare this state of independence on July 2nd, it was not officially declared until July 4th. Hence, the Fourth of July is and always has been our Independence Day.
Whatever you choose to do to celebrate our nation's birthday, we certainly hope you have an amazing time. Here's hoping the holiday will give you the opportunity to celebrate our nation with your family members and friends.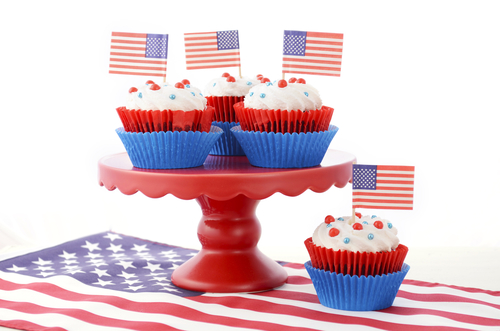 We will be back open for business during our regular hours next week.
Should you have any questions about creating a signage project for your business, please don't hesitate to give us a call at 561-721-6060. We serve the business communities in and around Palm Beach County, West Palm Beach, Royal Palm Beach, Wellington, Lake Worth, Boynton Beach, and Greenacres, Florida.


Tags: business hours, Canada Day, Fourth of July, Independence Day, July 4th, signage, United States


Categorised in: Special Announcement

This post was written by Bonnita Calhoun