26
Feb
2019
Published by Bonnita Calhoun Comments Off on Your Tradeshow Display Can Give You An Edge Over The Competition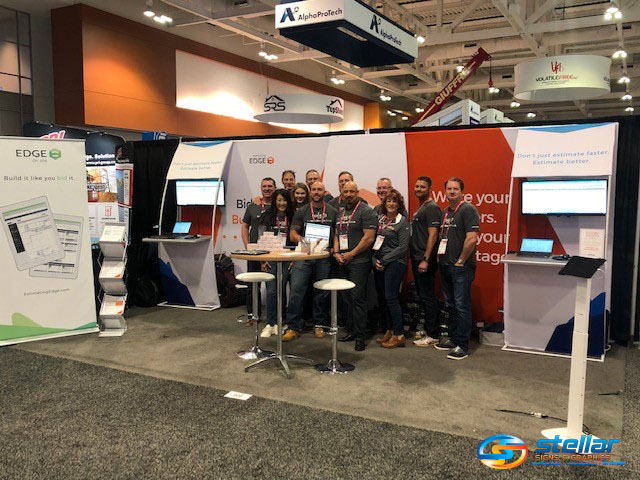 The Estimating Edge is a team of software experts who provide "cutting-edge" software to members of the construction industry. They have over three decades of experience providing the "edge" necessary for construction professionals to excel in their industry. If you need expert assistance in estimating construction work, The Estimating Edge will give you the competitive edge you need!
Based in Boynton Beach, Florida with another office in Atlanta, Georgia, The Estimating Edge team is well aware that reaching out and making direct contact with industry professionals is the best way to get the word out about their expert services. As a result, they bring their business to tradeshows in order to meet contractors and other business professionals.
Check out the complete tradeshow booth we created for The Estimating Edge!
The Stellar Signs & Graphics team was only too happy to manufacture a complete tradeshow booth for The Estimating Edge, as you can see in the photographs both above and below. Tami Zimmel is the VP of Marketing over at The Estimating Edge. "Thank you again for all your help!" she emailed us after their last tradeshow, "My job is easier knowing I can count on your team!"
For The Estimating Edge's tradeshow booth, we created two displays. One was made up of a 10-foot straight back wall complete with the company's logo, brand message, taglines and even two computer stations complete with flat screen monitors. The second display is a just-as-tall retractable banner which includes a state of the art 30mm aluminum tube frame with snap button assembly. Complete with company logo, motto, imaging and website info, this display was equally eye-catching.
The benefits of having a custom tradeshow booth display are many!
The first, and most obvious, is that they give your brand a very unique presence at tradeshows. Your uniquely-designed display helps you to stand out from the rest of the vendors that are attending. In many cases, there are several hundred businesses vying for the attention of the tradeshow's visitors. It's practically mandatory to have a display superior to those of your neighbors at these events.
As well, a vibrant tradeshow display will help you to receive a return on your investment. At the end of the day, every business is looking to generate profits. With great-looking banners at your booth, you have a much greater chance of attracting business and earning back the money you spent to be at the tradeshow.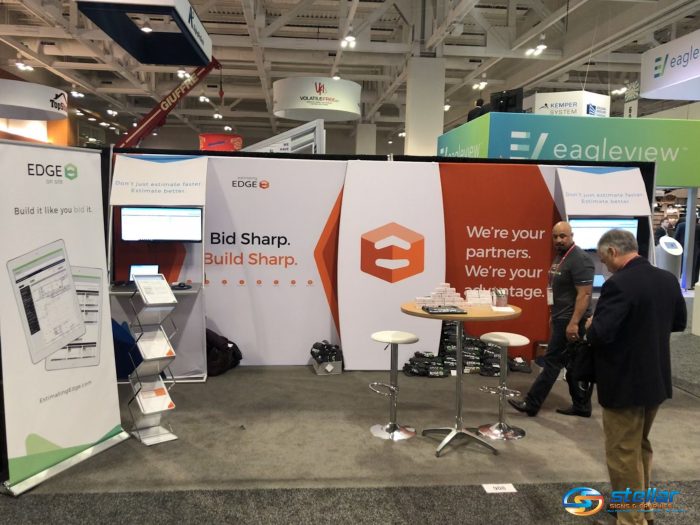 Let's begin working on a tradeshow display for your company today!
The experts at Stellar Signs & Graphics serve the business communities in and around Palm Beach County, West Palm Beach, Royal Palm Beach, Wellington, Lake Worth, Boynton Beach, and Greenacres, Florida. Please don't hesitate to give us a call at 561-721-6060.


Tags: retractable banner stands, retractable banners, tradeshow banners, tradeshow displays, tradeshow graphics, tradeshows


Categorised in: Trade Show Displays, Trade Show Graphics

This post was written by Bonnita Calhoun