16
Mar
2021
Published by Bonnita Calhoun Comments Off on 3 Benefits Of Vehicle Wraps You May Not Have Considered Before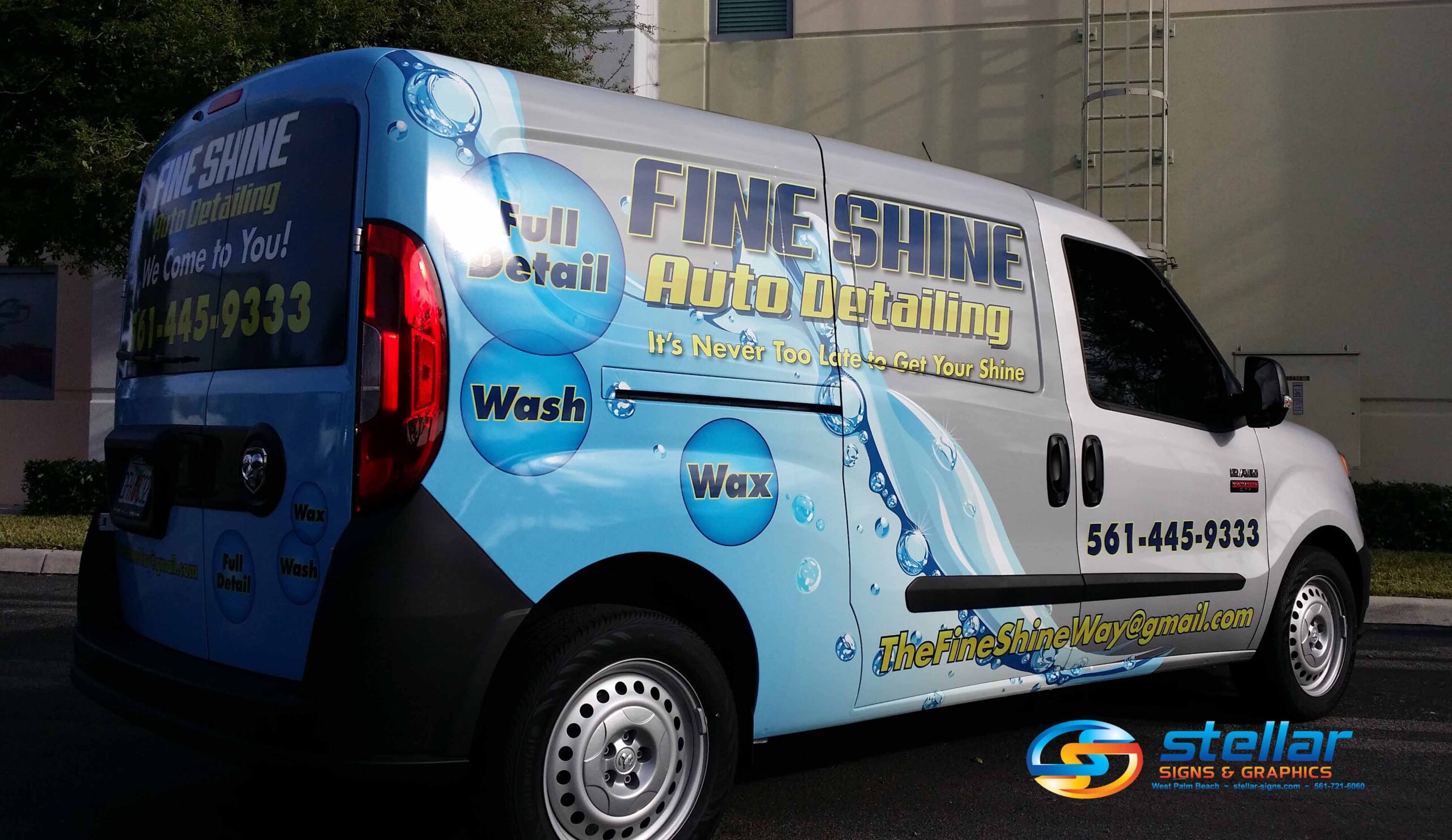 The signage experts at Stellar Signs & Graphics have long heralded the many benefits of vehicle wraps. Among them is the fact that wrapping a company vehicle with a branded design is the most cost-effective way to advertise a business. Naturally, a vehicle wrap turns your car, van, truck, trailer or boat into a moving billboard. Wherever you drive, you advertise your business. It's an advertising strategy that easily gives you the most bang for your buck!
There are, however, some benefits of vehicle wraps you may not have considered before. Here are three:
1. They protect against damage.
We're not saying that beautifying your company vehicle with a vehicle wrap will protect it against dents and cracks in the event of a mishap. We are, however, saying that vehicle wraps make commonplace nicks and scratches are a lot harder to see. The finish of your vehicle can often be scraped by certain materials contained in scrub mitts, wash sponges and terry towels. You can even mistakenly mark the finish of your car with your watch, ring or bracelet.
Because vehicle wraps are made from high-quality, high-density vinyl materials, they have the ability to minimize and even ward off such unwanted nicks and scratches. In other words, a vehicle wrap keeps your vehicle beautiful in more ways than one!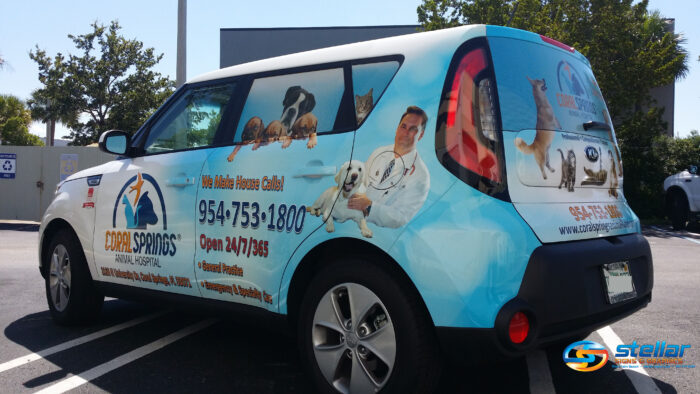 2. They increase your vehicle's resale value.
We all know that, unlike our homes, our cars depreciate in value. But, as we also know, the better condition your vehicle is in, the more money you're likely to snag for it when it's ready to be put on the market. Vehicle wraps are a type of signage that can be installed and removed easily and without creating any damage to the vehicle. They preserve the original paint jobs of vehicles, giving them much newer looks than their ages may convey.
A vehicle wrap also helps the resale value of your vehicle by enabling you to purchase a popular color. Most drivers prefer traditional base colors such as black, white or gray. Maybe your company branding contains vivid yellow, orange and pink images. Instead of buying a car in those colors (making it much harder to resell), you can opt for a plainer shade and have your wonderful branding added through a vehicle wrap. Once the wrap is removed, your easier-to-sell car will be restored!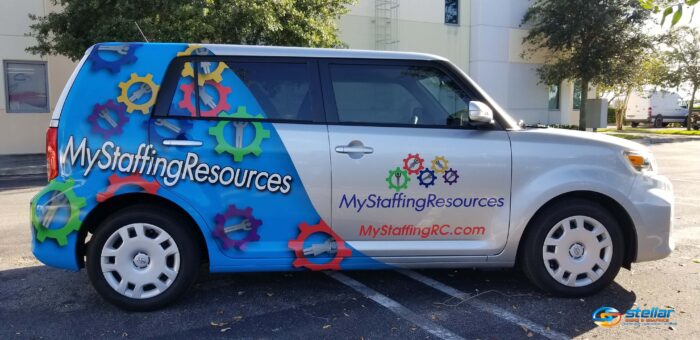 3. They save you money on paint jobs.
Does your car need a new paint job? Perhaps, paint isn't necessary to restore its beauty. A vehicle wrap can help to cover up current nicks, scratches, dents and even rust!

The experts at Stellar Signs & Graphics serve the business communities in and around Palm Beach County, West Palm Beach, Royal Palm Beach, Wellington, Lake Worth, Boynton Beach, and Greenacres, Florida. Give us a call to discuss your vehicle wrap design at 561-721-6060 today!


Tags: branding, cost-effective advertising, damage, moving billboard, nicks, paint jobs, resale value, scratches, vehicle wraps, vinyl


Categorised in: Van Wraps, Vehicle Graphics, Vehicle Graphics Palm Beach County FL, Vehicle Wraps, Vehicle Wraps Palm Beach County FL, Vinyl Graphics

This post was written by Bonnita Calhoun