9
Nov
2021
Published by Bonnita Calhoun Comments Off on 3 Cool Stats That Demonstrate The Advertising Power Of Vehicle Wraps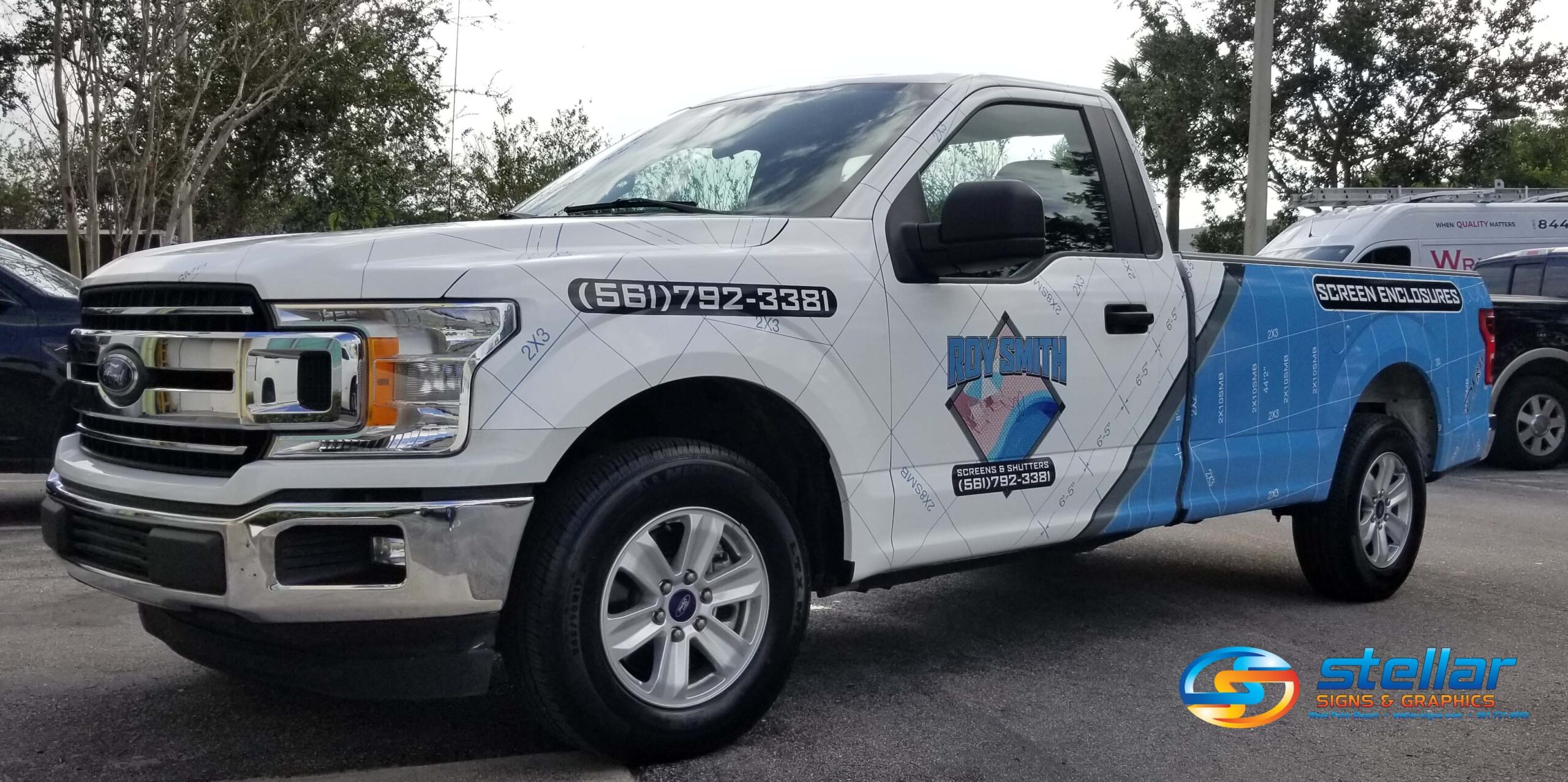 Is there a cooler way to advertise your company than with vehicle wraps? The entire Stellar Signs & Graphics team finds it hard to not sing the praises of these moving billboards. Firstly, we have a lot of fun designing and affixing them to vehicles of all kinds. There is no vehicle we can't beauty with incredible vinyl graphics. Whether it's a car, van, truck, trailer or boat, the vehicle we wrap always looks amazing!
Secondly, and more importantly, vehicle wraps bring attention to businesses in ways no other form of signage can. Naturally, a vehicle wrap travels wherever the vehicle goes. That means that more eyes see this form of advertising than they do stationary signs.
Here are three cool stats that demonstrate the advertising power of vehicle wraps:
1. 95% of Americans have reported being reached by a mobile advertisement of some kind.
This statistic comes courtesy of Costa Mesa, California's Lucent Graphic Solutions. They point out that vehicle wraps are ads that reach everyone – drivers, passengers and pedestrians. Vehicle wraps are noticeable because the majority of vehicles on the road are one-colored. This makes it easy for vehicles that are wrapped to stand out. To reiterate, the fact that vehicles are mobile makes the reach of the advertising far greater than that of a billboard.
Lucent Graphic Solutions notes that "studies have shown that just one car wrap can be viewed anywhere from 30,000 to 80,000 times throughout any given day. This translates to brand recognition on a scale that's hard to fathom!"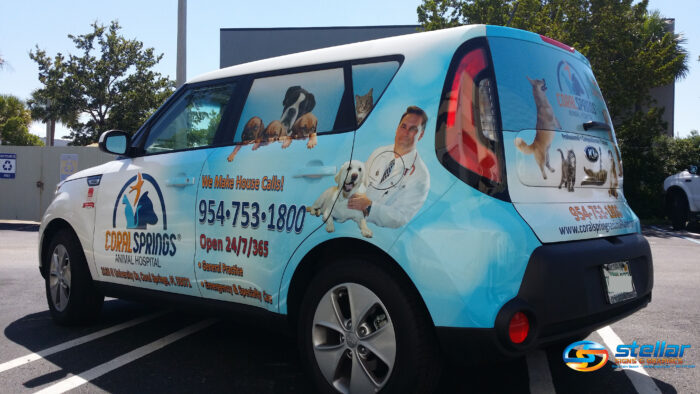 2. 30% of people who view mobile ads say the ads influence their purchasing decisions.
Evidently, vehicle wraps don't just attract attention – they attract interest. As with any marketing strategy, the objective is to elicit sales. Vehicle wraps have been known to help companies boost revenue.
"Consumers respond to vehicle wrap advertising," says Lucent Graphic Solutions, "Because car wraps are non-invasive and are viewed apart from competitors' ads, many consumers find them appealing."
3. Vehicle wrap marketing reaches close to 85% of people of all income levels.
This statistics comes courtesy of the Outdoor Advertising Association of America (OAAA), as reported by Englewood, Colorado's Gorilla Wraps. They highlight the fact that a vehicle wrap is the most effective form of advertising currently available on the market.
"They have the lowest cost-per-impression rate compared to any other form of media advertising, making them accessible to medium and small businesses," reports their website, "30% of outdoor ad viewers say they base their buying decisions on ads they see. Vehicle wraps can increase brand recognition up to 15% more than other types of advertising."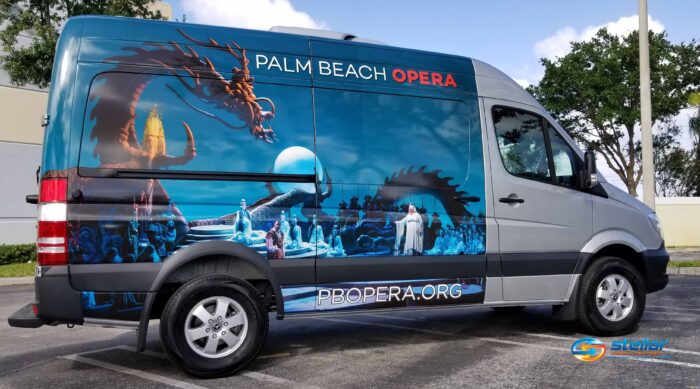 Let's get started on a vehicle wrap for your business!
The experts at Stellar Signs & Graphics serve the business communities in and around Palm Beach County, West Palm Beach, Royal Palm Beach, Wellington, Lake Worth, Boynton Beach, and Greenacres, Florida. Please don't hesitate to give us a call at 561-721-6060 today!


Tags: advertising, boats, business, cars, marketing, signage, signs, trailers, trucks, vans, vehicle graphics, vehicle wraps, vehicles


Categorised in: Van Wraps, Vehicle Graphics, Vehicle Graphics Palm Beach County FL, Vehicle Magnets, Vehicle Vinyl Lettering, Vehicle Wraps, Vehicle Wraps Palm Beach County FL

This post was written by Bonnita Calhoun