7
Jan
2020
Published by Bonnita Calhoun Comments Off on 3 Reasons To Start The 20s With A Fresh Company Logo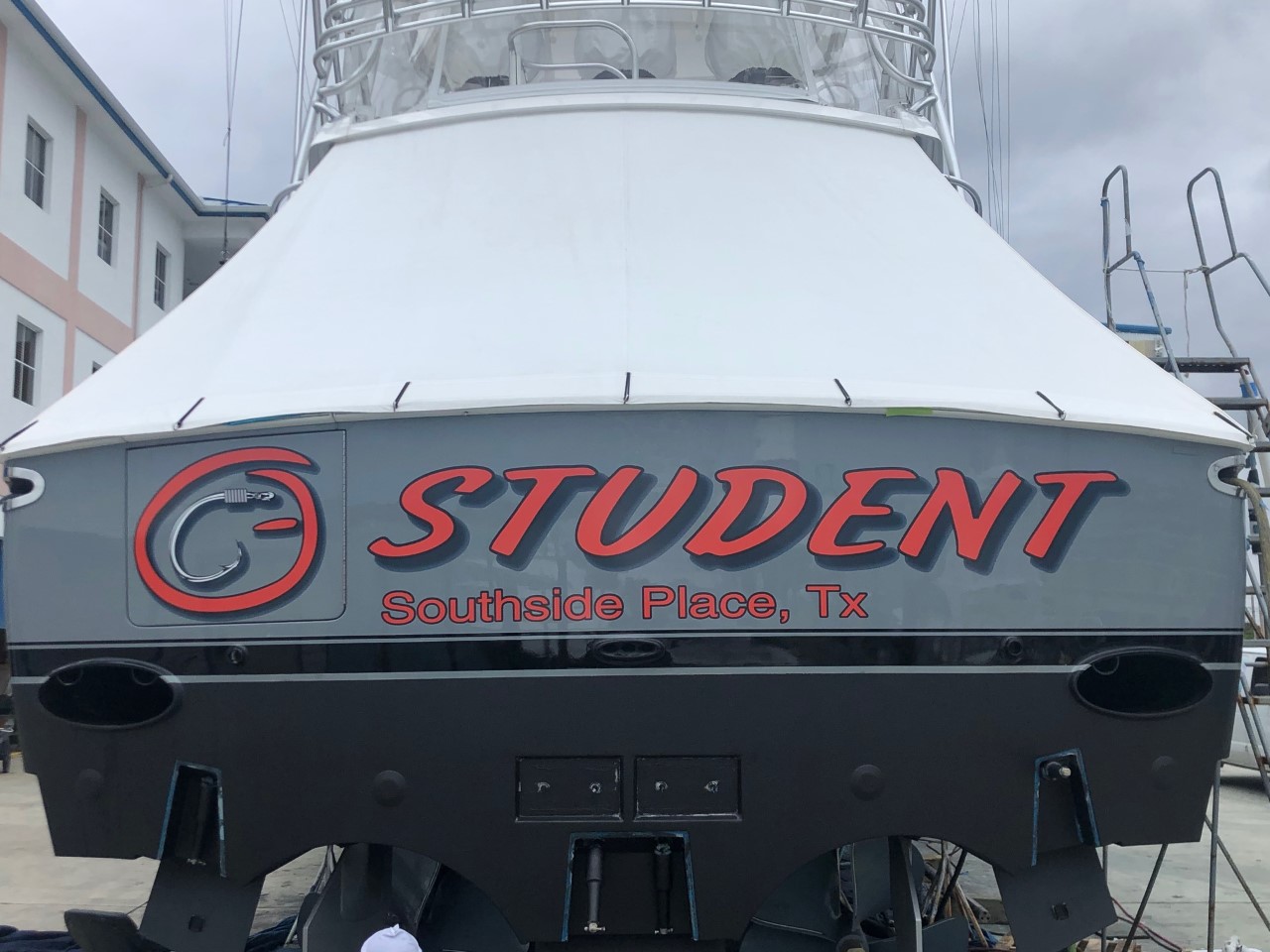 Happy new year! Welcome to the first Stellar Signs & Graphics blog post of 2020. We're pretty excited to not just have started a new year, but a new decade! Needless to say, it's an interesting time in our lives. As business owners, we're compelled to want to take things to the next level. One of the ways to do that is to give your business a bit of a makeover.
Now that we're in the 20s (can you believe we can say that now?), it might be a good idea to update your company logo. The photo above depicts a project that required a redesigned logo. The Stellar Signs & Graphics team was only too happy to oblige. We revamped the logo design and print cut the graphics for our client and they went on to install it.
Are you looking for a new look for your brand? Here are three reasons to start the 20s with a fresh company logo:
1.  Your logo is starting to look outdated.
It's important to consider the era in which your logo was originally designed. How much has computer graphic technology improved since then? How much better would your logo look if it was designed today? In many cases, a complete overhaul isn't necessary. Perhaps, a sleeker, more updated version of your current logo is in order.
"Some iconic brands which have been around since decades, have made changes to their logos as having an evolving logo," explains LogoDesignTeam.com, "(It) gives an impression that the company is aware of the current trends and the needs of the consumers."
2. Your business has grown since its logo was first designed.
How much has your business grown in the past year? We're hoping quite a bit. If that's the case, we can only imagine how much it has developed over the past decade. If your company is significantly larger or has created new products and services since the time of its inception, it's likely in need of a new logo to reflect that growth.
"Maybe you've recently added an entire line of new products or you've expanded your headquarters or added many new employees to your roster," Marisa Belger of 99designs, "If your business has expanded or changed in any way, it may be time to consider changing your logo, too."
 3.  Your logo is too busy.
Some graphic designers get a bit too caught up in their graphic design skills and come up with complex logos that end up missing the mark. In many logo-creating situations, the "less is more" rule should apply.

Let's work together on a new logo for your company! Contact Stellar Signs & Graphics and ask us about our Graphic Design Services. We proudly serve the business communities in and around Palm Beach County, West Palm Beach, Royal Palm Beach, Wellington, Lake Worth, Boynton Beach, and Greenacres, Florida. Give us a call at 561-721-6060 today!


Tags: company logo, creative concepts, graphic design, logo design, logo signs, updated logo


Categorised in: Logo Signs, Refurbished Signs

This post was written by Bonnita Calhoun