9
Jul
2019
Published by Bonnita Calhoun Comments Off on 3 Signs It's Time To Update Your Existing Monument Sign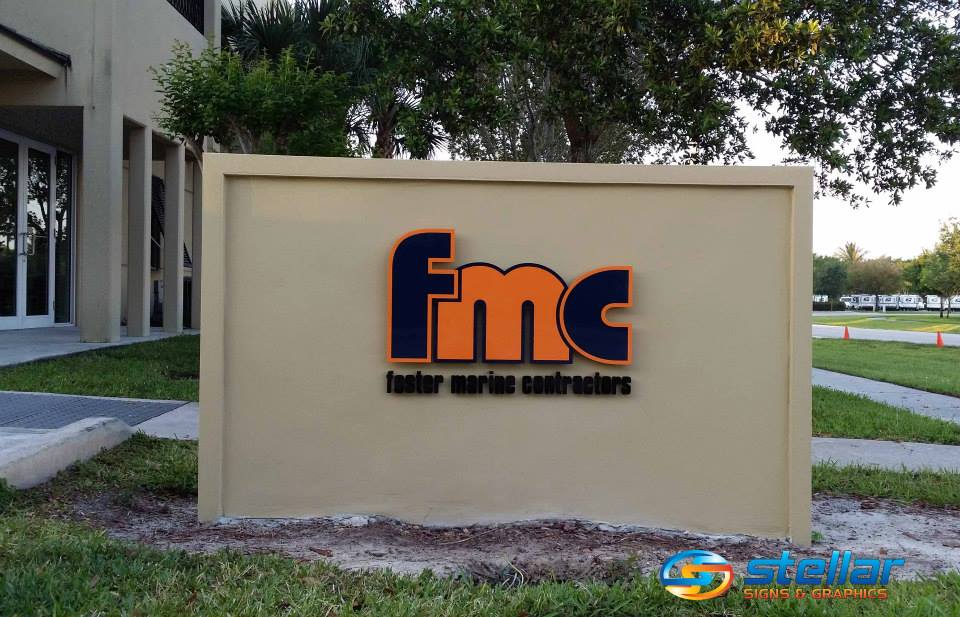 A couple of weeks ago, the Stellar Signs & Graphics Blog revisited the benefits of monument signs. In our "Monument Signs Offer Your Business The Recognition It Deserves" entry, we highlighted the fact that monument signs work wonders in attracting attention to your company. They are often the first things people see when they are in the vicinity of your place of business. Therefore, your monument sign should always be in tip-top shape. How else can you ensure you're always giving off a good impression?
It's important to not take your monument sign for granted. Over the course of time, it is bound to endure the brunt of inclement weather. Not to mention, with age, images and designs become outdated. In order to ensure that your business is always represented as a one that keeps up with the times, you'll want to refurbish your monument sign when necessary.

Here are three signs it's time to update your existing monument sign:
1. You've changed your company logo.
Practically all companies update their logos. It only makes sense that the logo you developed back in the 1980s gets an update now that the we're nearly two decades into the new millennium. If you've recently updated your company logo, you'll certainly need to refurbish the monument sign out in front of your building in order to make sure your branding stays consistent.
2. Your existing sign looks worn or damaged.
What is the message you're sending to the general public when your monument sign is missing letters? What benefit do you receive from a monument that has cracks or chipped corners? To encourage onlookers to give your company a chance, you'll have to have its monument sign look its very best. Repairing damage is a top reason to refurbish any sign, let alone the one that is bound to attract the most attention to your business.
3. Your current sign is too small.
Back when you first installed your monument sign, how many businesses were located on the same block? Has that number changed? With the passing of time, you've likely welcomed many new neighbors as well as new developments across the street. As a result, there are likely to be a myriad of other signs vying for the attention of consumers in your area. If your sign is not attracting the attention of onlookers the way it once was, it's time to update it!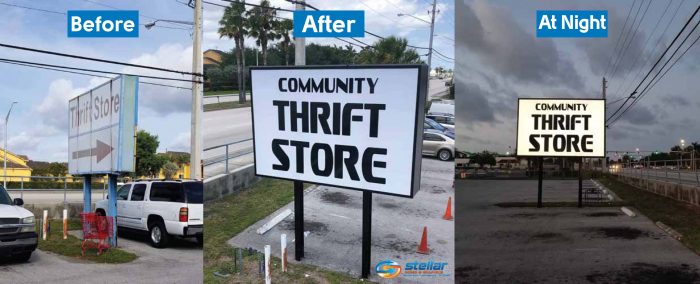 Honestly, we're only scratching the surface here. Contact the signage experts at Stellar Signs & Graphics to learn how we can update your existing monument sign and provide you with a long list of benefits you may never have realized you're missing out on.

We proudly serve the business communities in and around Palm Beach County, West Palm Beach, Royal Palm Beach, Wellington, Lake Worth, Boynton Beach, and Greenacres, Florida. Give us a call at 561-721-6060 today!


Tags: benefits of monument signs, monument signs, refurbished signs, sign refurbishing, sign restoration, updated signs


Categorised in: Monument Sign Letters, Monument Signs

This post was written by Bonnita Calhoun