18
Sep
2015
Published by Bonnita Calhoun Comments Off on Banners: A Lot More Choices Than You Might Think!
The banner is the quintessential marketing tool for the business owner in the know. There is no other signage solution that causes consumers to stop in their tracks like a well-done example of this product. The reason is, of course, the temporary nature of the display. Since this sign is one that will not be around for a long time, it advertises a product or service that may only be available for a limited time. Consumers do not want to miss out and therefore pay close attention to the message. What type of banners for West Palm Beach, FL, venues should you choose?
Cut Vinyl Banners are Ideal for Recurring Events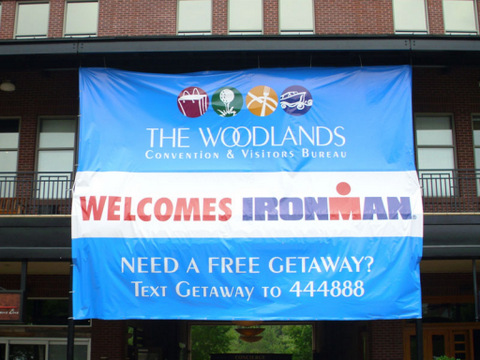 Whether it is the local church's annual Easter egg hunt or your store's annual pre-Black-Friday 50-percent-off sale, invest in a cut vinyl banner to make your information known. The reason for this selection is the ability to change one ore more style elements on the finished product. Rather than commissioning a new banner each year for the changing date, let us change out the date portion of the cut vinyl.
Digitally Imprinted Vinyl Banners
When you are not concerned with changing dates and times, why not have your message imprinted directly onto the vinyl material? The message is bold and stands out. This is an excellent product to select when you host fundraisers and want to identify your organization, when you participate in sporting events or when you attend trade shows. Since there are plenty of options for displaying information that is as apropos next year as it is today, it makes sense to opt for the digital imprinting.
Possible Product Types for a Broad Range of Companies, Groups and Events
Charities and corporations have equal needs for backdrop banners. They are designed with branding a group or company during photo opportunities. When you expect press coverage during a fundraiser or corporate event, have this type of banner on hand. Special event banners include everything from products wishing a celebrant a "Happy Birthday" to a "Happy Anniversary." These are reusable and intended for decorating interior as well as exterior spaces.
School banners capture the school spirit and make appearances at sports events and special assemblies. When not in use during these times, hang them from the walls in the hallway or auditorium. When you attend trade shows or local expos for corporate events, make sure you have the right signage on hand. Retractable banner stands let you store the product inside a cassette. For your window marketing and branding messages, consider vinyl banners that span the width of the windowpanes.
Ordering the Right Type of Banners for West Palm Beach, FL
The graphic artists at Stellar Signs & Graphics work with management teams to create a look that achieves the objectives of the companies they represent. Whether it is a fun time event or a hard-hitting sales presentation, with the right signage, your business shines. Talk to our professionals today to discover which type is right for you. We show you sketches of the finished product, which help you to see the products through the eyes of your customers. Call us today to get started.

Tags: Event Banners West Palm Beach FL, Retractable Banners West Palm Beach FL, Vinyl Banners West Palm Beach FL


Categorised in: Backdrop Banners, Banners, Retractable Banner Stands

This post was written by Bonnita Calhoun