14
Feb
2023
Published by Walkiria Gutierrez Comments Off on Beautifying Palm Beach Businesses One Vehicle Wrap At A Time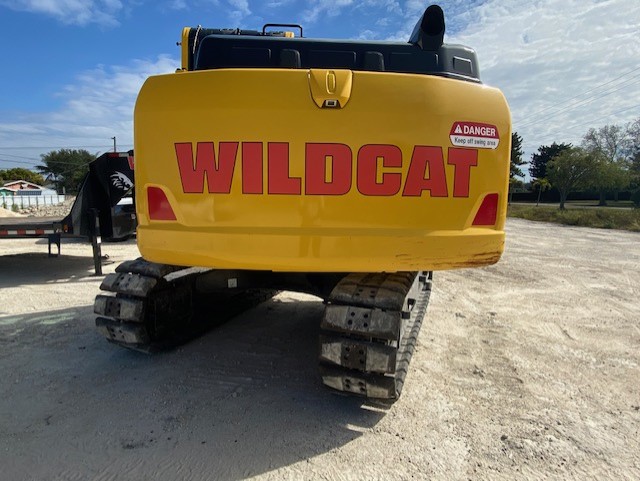 First things first – Happy Valentine's Day! On behalf of the entire Stellar Signs & Graphics team, we hope you are experiencing the joy of being loved today. We would like to take this opportunity to send some love the way of our fantastic customers. Thanks to them, we have been busier than ever, as of late. We're elated to be creating signage products of all kinds for so many amazing businesses in and around the Palm Beach area. Among those projects are vehicle wraps!
Last month, we blogged about how effective vehicle wraps are in growing brand awareness. We passed along some newsworthy statistics including the fact that 91% of people say they notice vehicle graphics. As well, vehicles designed with branding messages can generate between 30,000 to 70,000 impressions a day!
This month, we're very happy to unveil three new vehicle wrap projects. They were completed for Wildcat Demolition Specialists, Aqua Soft Water Systems Inc. and Platinum Plus Home Services respectively.
Wildcat Demolition Specialists.
Since 1980, this family business has provided south and central Florida with expert renovation, dismantling, selective structural and total demolition services. Their work mandates addressing increasingly demanding environmental, governmental, health and safety factors. While doing so, they coordinate potentially dangerous operations with other improvements, trades and concerns.
For Wildcat, our team completed a very unique flatbed and excavator branding project. This isn't our first project with this great company. In the past, we wrapped an enclosed trailer for them. We're so happy to be continuing our relationship with Wildcat through beautifying their onsite demolition vehicles with their company branding.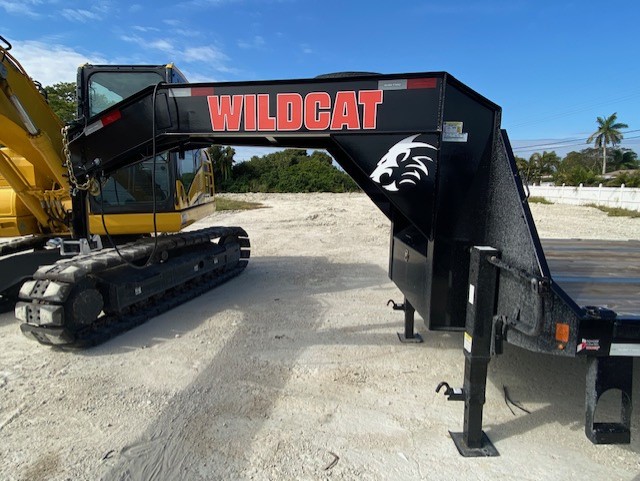 Aqua Soft Water Systems Inc.
Founded in 1972, this family owned and operated business has become a leader in Palm Beach and Broward Counties for water conditioning sales, service and monthly maintenance. This isn't the first time Stellar Signs & Graphics has beautified a company vehicle for Aqua Soft Water Systems Inc. We've branded a couple of vans including an NV2500 cargo van. This time around, we emblazoned their pickup truck with their company branding and contact information.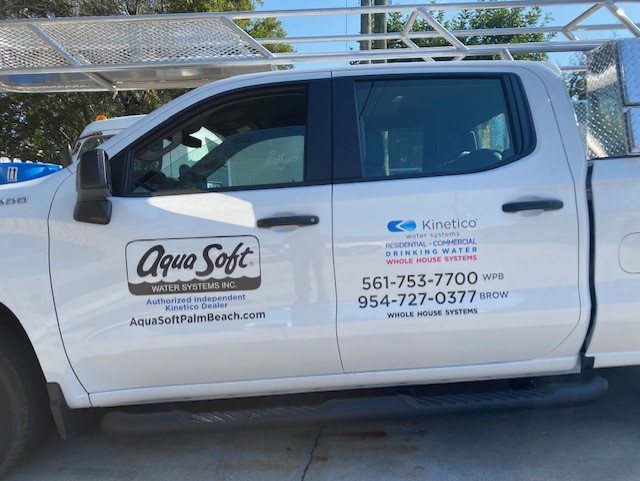 Platinum Plus Home Services.
For Platinum Plus Home Services, we completed a new van branding project. This great company offers HVAC service, maintenance and installation in Palm Beach County. Their van contains a sleek and simple display of their company contact information.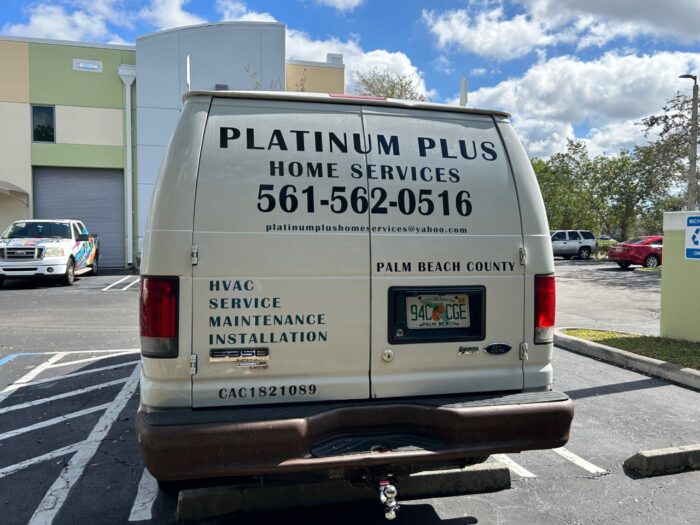 Let's get to work on a vehicle wrap project for your business!
Vehicle wraps are very cost-effective signage solutions. Industry studies have revealed that the cost per 1,000 impressions is $3.56 for one billboard. In comparison, to get the same 1,000 impressions, you only pay $0.35 with a vehicle wrap!

The experts at Stellar Signs & Graphics serve the business communities in and around Palm Beach County, West Palm Beach, Royal Palm Beach, Wellington, Lake Worth, Boynton Beach, and Greenacres, Florida. Please do not hesitate to give us a call at 561-721-6060 or send us an e-mail at sales@stellar-signs.com.


Tags: Aqua Soft Water Systems Incl, excavator, flatbed, pickup truck, Platinum Plus Home Services, truck, van, vehicle branding, vehicle wraps, Wildcat Demolition Specialists


Categorised in: Van Wraps, Vehicle Graphics, Vehicle Wraps

This post was written by Walkiria Gutierrez