5
Dec
2017
Published by Bonnita Calhoun Comments Off on The Benefits Of Using Banner Advertising In Shopping Malls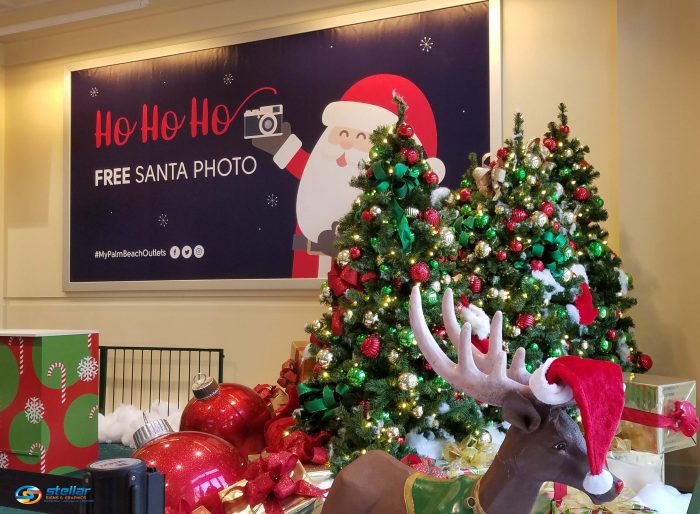 It's December – also known as the busiest month of the year for shopping malls! Unquestionably, people all over America will be visiting malls this month in order to locate the best bargains for holiday gifts. And while most retailers are currently experiencing a significant boost in sales, it's important for them to take opportunities to maximize foot traffic in their stores.
Shopping malls have unique opportunities to market to their visitors. Firstly, the people who are in the malls are already there with intentions of spending money. Unlike television commercials, billboards and radio spots, mall advertising speaks directly to people who already plan on being customers.
"Mall advertising has unique advantages in terms of reaching your target audience, making meaningful connections, and increasing sales," says BillboardConnectionAdvertising.com, "Unlike television or radio, the mall is a point-of-purchase advertising vehicle where consumers can be carried on a wave of interest or enthusiasm generated by the brand message and convert it immediately into a buying event."
We recently had the pleasure of creating a special holiday-themed banner for the Palm Beach Outlet Mall.
As seen above, the banner is 165" W X 80" H and is in a snapframe. It was designed to alert shoppers that Santa Claus is available to take free pictures with their children! It also cleverly advertises the mall's presence on social media by highlighting the use of the hashtag #MyPalmBeachOutlets on Facebook, Twitter and Instagram.
What makes banner advertising in malls so effective?
Well, firstly, banners can be placed anywhere in the mall. Compared to other forms of signage, banners are considerably lightweight and mobile and can be easily transported from one location to another. The point, of course, is to maximize the number of eyes that gaze upon them. And, as mentioned, because mall visitors are generally already in the mood to spend money, banner advertising is widely successful in attracting people to the stores and events happening within the mall.
"Every time a consumer sees your banner display, they instantly become your potential customers," says SelfGrowth.com, "You can easily attract your target consumers without going overboard with your resources. The key to effective marketing is promoting your service or product without spending heavily on publicity. Banner advertising continues to be one of the most preferred methods of business exposure because it only speaks to your target audience without disturbing those uninterested in your services."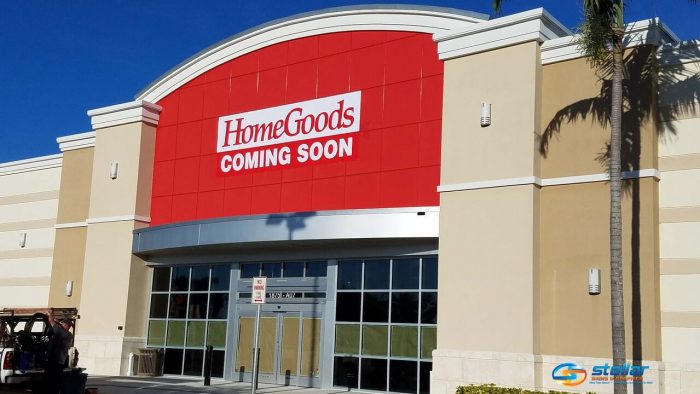 The experts at Stellar Signs & Graphics would be more than happy to get started on creating a unique banner for your shopping mall, plaza or storefront. We serve the business communities in and around Palm Beach County, West Palm Beach, Royal Palm Beach, Wellington, Lake Worth, Boynton Beach, and Greenacres, Florida.

Give us a call at 561-721-6060 today!


Tags: banner advertising, banners, mall store signs, Palm Beach Outlet Mall, shopping malls


Categorised in: Banners, Mall Store Signs

This post was written by Bonnita Calhoun