27
Aug
2019
Published by Bonnita Calhoun Comments Off on Chalk Vinyl Is An Innovative Way To Decorate Your Place Of Business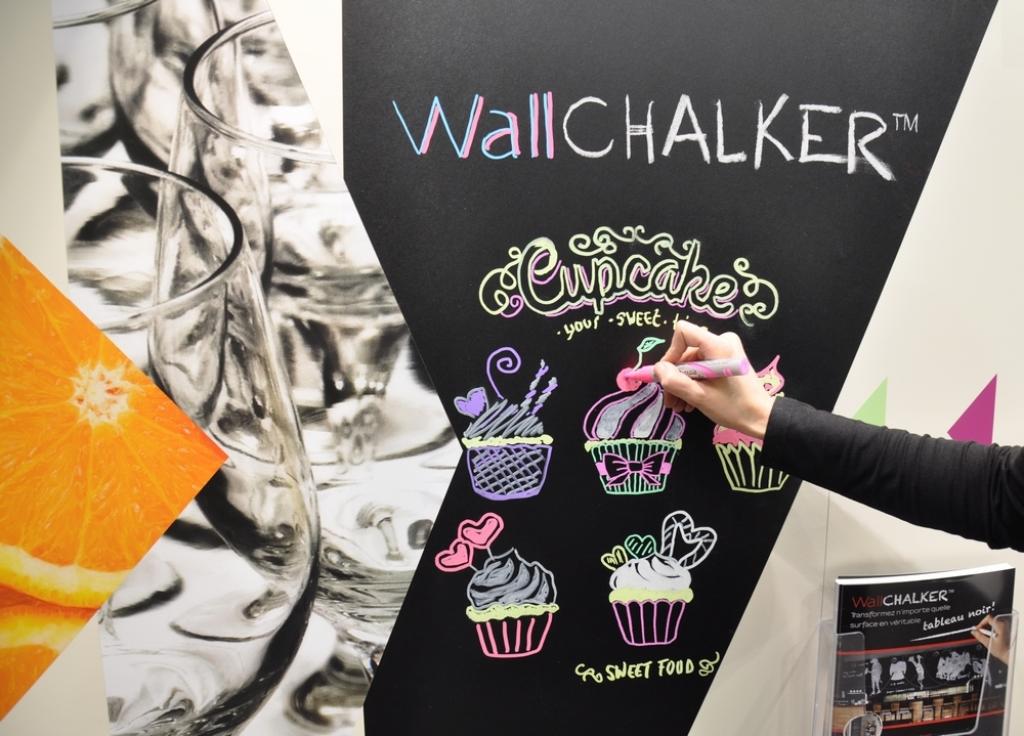 At Stellar Signs & Graphics, we have a long history of completing a wide variety of outdoor signage products. The go-to classics (which are pretty vital for any business, if you ask us) are monument signs and channel letter storefront signs. As all of our clients are well aware, these signs are incredibly effective ways of attracting the eyes of both drivers and pedestrians.
Let it be known, however, that indoor signage is just as important as outdoor signage. This is why our team also has a lot of experience manufacturing lobby signs and wall murals. To truly impress the visitors of your place of business, it's important to have your prestige on display. And there's a fairly new signage innovation that can help you to do just that!
Have you heard of wallCHALKER?
An amazing chalk vinyl product known as wallCHALKER allows you to transform pretty much any flat surface into a canvas that allows you write and draw in chalk. And because it's erasable, you have the freedom of using it over and over again. One of the greatest aspects of this innovative product is that it is very easy to install, remove and replace. Unlike chalkboard paint which must be painted on to its surface, wallCHALKER can be peeled away.
Known for lasting many years and being very durable, the product contains an aggressive and removable adhesive backing. It is able to support large size applications and when it's removed, creates absolutely no damage to the surface it was on.
What can you use wallCHALKER for at your place of business?
Business meetings, seminars, workshops and more – they can all make use of wallCHALKER. The black vinyl-based UV printable chalkboard lets you write, erase and write again just as you would back when you were in grade school. Write notes, draw diagrams and leave daily inspirational quotes on the wall – wallCHALKER enables you to do all of the above!

"Its grainy finish is particularly suitable for writing with solid chalk as well as with liquid chalk markers," explains Mactac Europe, "The film can be cleaned very easily using a damp cloth. Easy to apply because of its 120μm thickness, wallCHALKER film has a high performance, removable adhesive which leaves no residue on the substrate after removal (up to 2 years)."

Please don't hesitate to contact Stellar Signs & Graphics to learn more about how quick, easy and cost-effective it would be to install wallCHALKER at your business location. We proudly serve the business communities in and around Palm Beach County, West Palm Beach, Royal Palm Beach, Wellington, Lake Worth, Boynton Beach, and Greenacres, Florida.

Give us a call at 561-721-6060 today!


Tags: chalk vinyl, indoor signage, Lobby Signs, outdoor signage, vinyl signs, Wall Murals, wallCHALKER


Categorised in: Chalk Vinyl, Vinyl Signs

This post was written by Bonnita Calhoun