24
Mar
2020
Published by Bonnita Calhoun Comments Off on Continuing Our Commitment To Making Your Lobby Lovely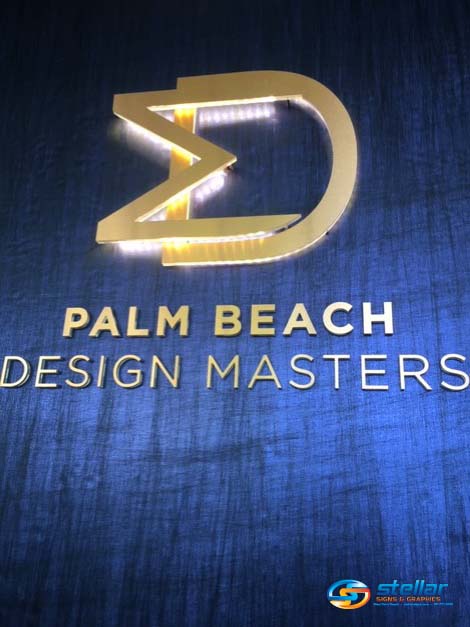 We are currently experiencing unprecedented times. The coronavirus pandemic is impacting people all over the world. The rapid rate of increase of COVID-19 cases, here in the United States, is staggering. You don't need us to list them for you. You probably also don't need us to remind you of the importance of washing your hands, practicing social distancing and staying at home unless it's absolutely necessary to leave the house.
Undoubtedly, your business is being impacted by the crisis.
We're right there with you. Allow us to remind you of two things. Number one – we're all in this together and we will all get passed this together. The Stellar Signs & Graphics team remains dedicated to its clients and we'll be sure to provide you with the top-of-the-line quality signs and customer service we're known for whenever the time is right to begin a new signage project.
Number two – Stellar Signs & Graphics is currently open for business, but our office is not open as it normally would be. We continue to ask that, if you'd like to discuss a signage project for your business, you please call us at 561-721-6060 to book an appointment. At present, we are not accepting any walk-ins, so we'd be happy to answer any questions over the phone to keep both your staff and our team safe.
We're hoping, of course, that happier times lay quickly ahead. So, with that, we'd like to recall just a short time ago when we were free to install signs for our esteemed clients. We offer up an example of our latest work in an effort to remind everyone about our commitment to returning to such work in the new future.
Check out the new Palm Beach Design Masters lobby sign!
We recently completed work on a new lobby sign for Palm Beach Design Masters. The custom fabricated sign includes a 30" X 24" "DM" logo made up of two-piece stacked rose gold/copper metal. The sign also features LED illumination that is controlled with a remote mounted power supply. Only the clear acrylic logo shapes are lit. The "Palm Beach Design Masters" portion of the sign is constructed with cut 3/8" clear acrylic with rose gold lamination.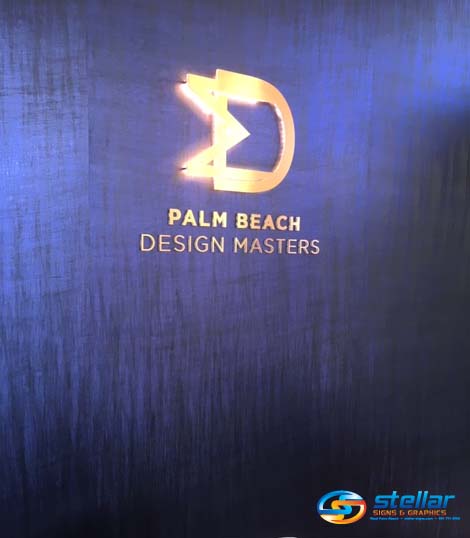 As this new lobby sign has proven, such reception area signage can double as a work of art! The graphics experts at Stellar Signs & Graphics can help you to select the appropriate signage to fit your focal wall and make excellent use of the space provided.

We proudly serve the business communities in and around Palm Beach County, West Palm Beach, Royal Palm Beach, Wellington, Lake Worth, Boynton Beach, and Greenacres, Florida. Give us a call at 561-721-6060 today!


Tags: by appointment only, coronavirus, COVID-19, lobby sign, logo sign, Palm Beach Design Masters, signage


Categorised in: Lobby Signs, Logo Signs

This post was written by Bonnita Calhoun